Ice Shaker Jugs are made from kitchen-grade stainless-steel that's double wall vacuum insulated to keep ice-cold drinks ice-cold for more than 2 days so that you can stay hydrated & healthy.
Ice Shaker Jugs come with a versatile Lid that lets you sip from the Flip-Up Sport Straw, OR twist off the Lid to pour your drink. Plus, they come with a handle built into the lid so you can take your Ice Shaker Jug anywhere you go!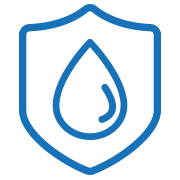 Say goodbye to leak and spills with Ice Shaker Jugs! The twist-on lid and secure Flip-Up Sport Straw prevents spills and leaks if your Jug falls over. Plus, the double wall vacuum design prevents the bottle from sweating!