⬆ Watch the full pitch in the video above ⬆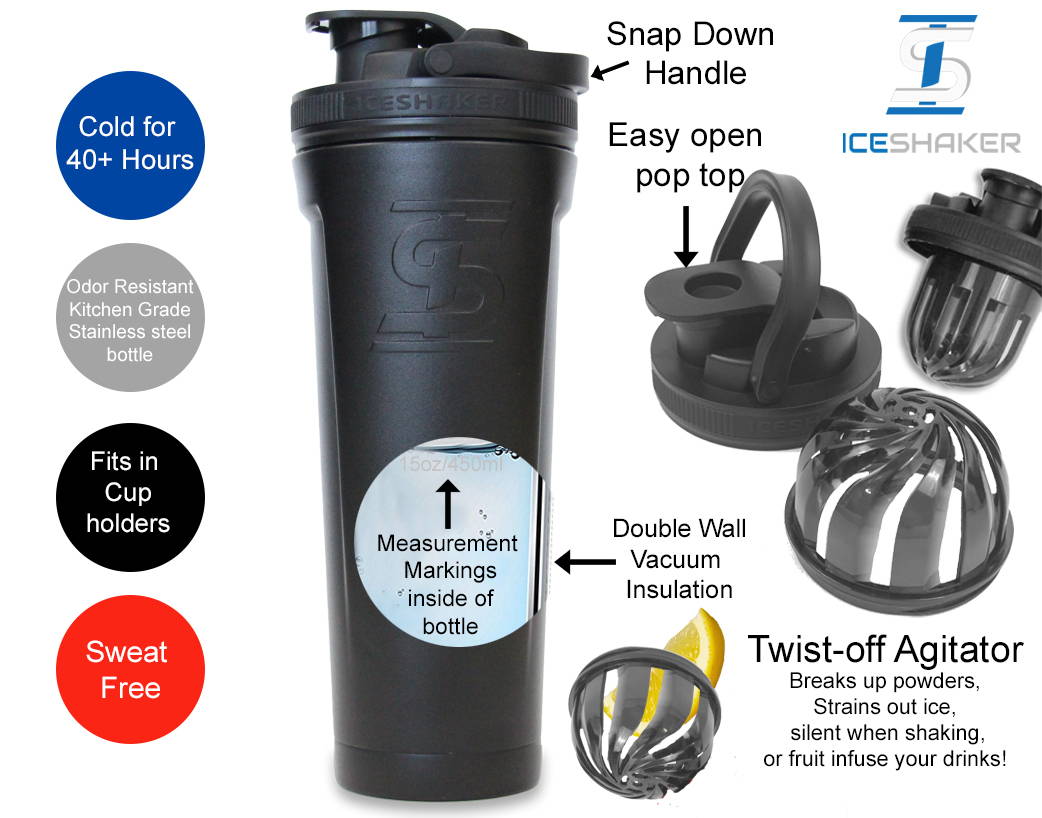 Remember when the Gronkowski brothers invaded ABC's "Shark Tank"? It wasn't the brothers competing this time, it was the sharks.

The "Shark Tank" investors, including guest judge, Alex Rodriguez, all clamored for a piece of Ice Shaker, which sells insulated bottles that will hold ice for over 30 hours and are made of a kitchen grade stainless steel that does not absorb odor like a typical plastic shaker bottle.

Chris Gronkowski came on the show seeking $100,000 for 10 percent stake in his company Ice Shaker. He first had the idea for the business when he noticed that his cabinet full of plastic shaker bottles had problems: they leaked, they were not insulated and they started to smell bad from use. So, he created his insulated kitchen grade stainless steel version that would fix all these issues. In its first six months, Ice Shaker sold about $80,000 worth of shakers.

For Gronkowski, "Shark Tank" was about finding a business partner instead of just a loan. With offers from all 5 sharks on the table, Gronkowski was able to negotiate down an offer from Mark Cuban and Alex Rodriguez, landing on a deal for $150,000 for a 15 percent stake, valuing the company at the original $1 million Gronkowski wanted.

"The response was incredible" says CEO Chris Gronkowski. "I created this bottle for myself, because I wanted a quality bottle that I could use all day long, not just for the gym, but also in my car, at the office, by the pool and even as I travel. I soon found out that a lot of other people were looking for a quality bottle that will help them live a healthier lifestyle.
Ice Shaker was just a side hustle when I entered the Shark Tank. At that time, the bottles were being stored in spare bedrooms in my house and in a storage unit. Shark Tank took Ice Shaker to a full time job overnight. The sales exploded and so did the work. Emails and phone calls flooded in and I struggled to find enough time in the day to keep up.
Looking back now, I had no idea what I was doing. I knew I would need help but I was bootstrapping the business and wanted to make every dollar count. The investment from Mark and Alex and all the sales that came in from the show allowed me to quickly create new products and colors and get the help I needed.
To design the new products, I took all the feedback from our customers to continue to make the best bottles that I could. Customers wanted a better way to mix the protein, so we added a twist in agitator that was silent when shaking but could also be used to fruit infuse your drink. What was great about the agitator is that also worked as a strainer and stopped ice from clogging the spout of the bottle so there was always good water flow.
Customers wanted an easier way to hold the bottle, so at first a lanyard was added. After a few months, the lanyards were starting to break so we moved to a sturdy bucket style handle that would also snap down when not in use. This handle was a great improvement and much needed.
Customers wanted a way to measure how much they were drinking, so we added measurement markings inside of the bottle. And our customers wanted new colors and new sizes so we started adding a bunch of different colors and bottle sizes. We now have over 140 different bottles between all the colors and sizes we have.
My favorite bottle is still the original 26oz size but the 36oz has quickly taken it's spot in the summer. The 36oz bottle was designed to fit into a standard size cup holder but still carry enough water to get you through the day. I am always trying to drink more water, but couldn't stand putting a big jug of water in my car that would roll around the whole time I was driving. The 36oz is ideal for everyday use and delivers a solid 36oz of ice cold water."

Ice Shaker was featured again on ABC's Shark Tank in November 2018 in which Alex Rodriguez stated that Ice Shaker "is up 500%". The update also reveled that Ice Shaker will be going into over 3,500 GNC stores throughout the nation.
Ice Shaker Is now available in all Lifetime Fitness Locations & The Vitamin Shoppe locations along with GNC.

Interested in knowing what goes on behind the scenes on Shark Tank? Listen to the Gronk'd Up Podcast and hear everything you have ever wanted to know about the true Shark Tank Experience.
New Release! The 20oz Skinny Shaker!

Putting Ice Shaker to the Test
The 30 Hour Test:
When filled with ice and left on the counter with the top off, the ice shaker still had ice in it well after 30 hours. This was over six times longer than the plastic bottle we tested. The plastic bottle of similar size ended up leaving a pool of condensation all over the counter after all the ice melted in less than 5 hours.
The Ice Shaker still had ice in it after 24 hours in a steaming hot car on a 96 degree day!