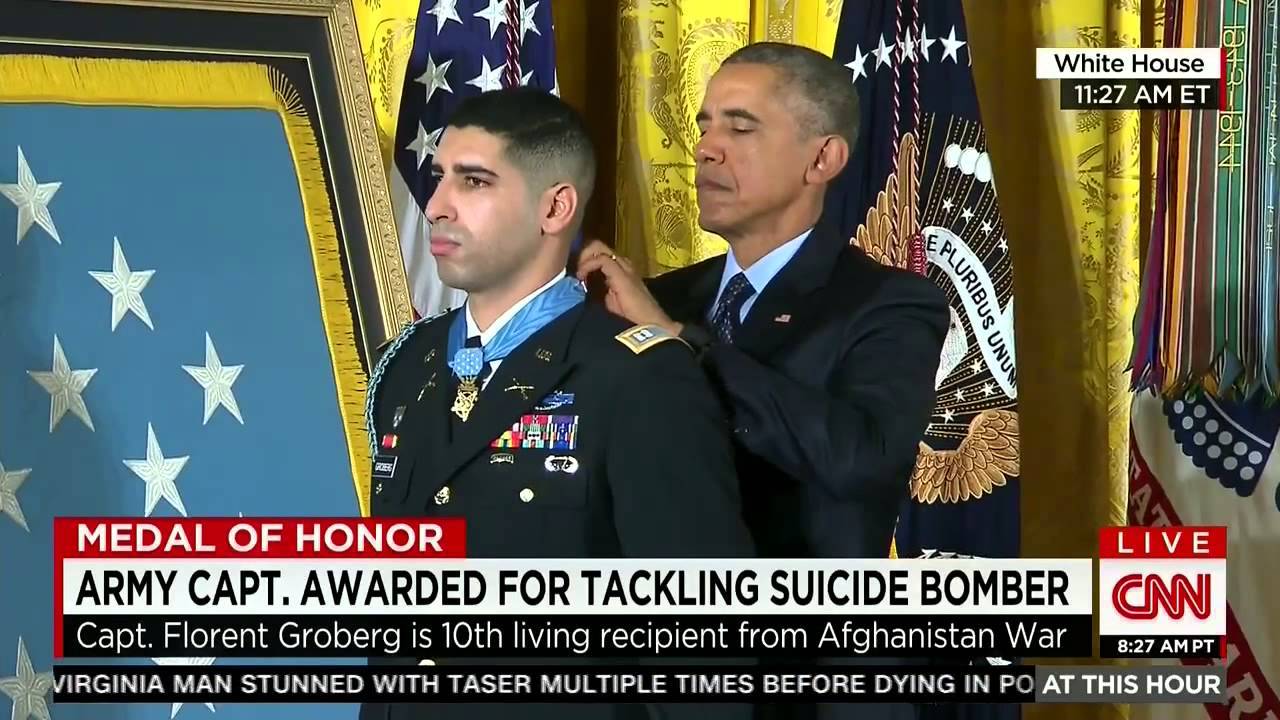 WE ARE HONORED
To have had Medal of Honor recipient and retired US Army Capt. Florent "Flo" Groberg on the Gronk'd Up Podcast. This is a must listen episode as we talk to Capt. Groberg about the heroic actions he took to save lives and earn the prestigious Medal of Honor as well as the mindset he has developed to handle adversity and turn negatives into positives. This episode is especially relevant to our current situation facing the COVID-19 pandemic. If you only listen to one Gronk's Up episode, this is the one.
On August 8th, 2012
U.S. Army Capt. Florent Groberg made a decision that changed his life and saved the lives of many. He was serving as the personal security detachment commander for Task Force Mountain Warrior which was responsible for the safety of 28 coalition and Afghan National Army personnel. They were traveling on foot. When they came to a choke point-a bridge spanning a canal, Capt. Groberg spotted a lone individual walking backwards slowly toward the patrol. That individual made an abrupt turn towards the patrol and Capt. Groberg sprung into action. He rushed the suspect and shoved him away from the patrol. Capt. Groberg immediately confirmed that the individual was wearing a suicide vest and with the help of Sgt. Andrew Mahoney, grabbed the bomber and drove him away from the patrol and down to the ground.
While on the ground, the bombers vest detonated. The explosion caused a second suicide bomber, who was hidden behind a small structure near the road, to detonate his vest prematurely. Capt. Grobergs actions disrupted the plans of two suicide bombers that day and saved the lives of the majority of the people he was charged with protecting.
This is only part of Capt. Groberg's story. Listen to Capt. Groberg speak and learn how to have the mindset of a true American hero.