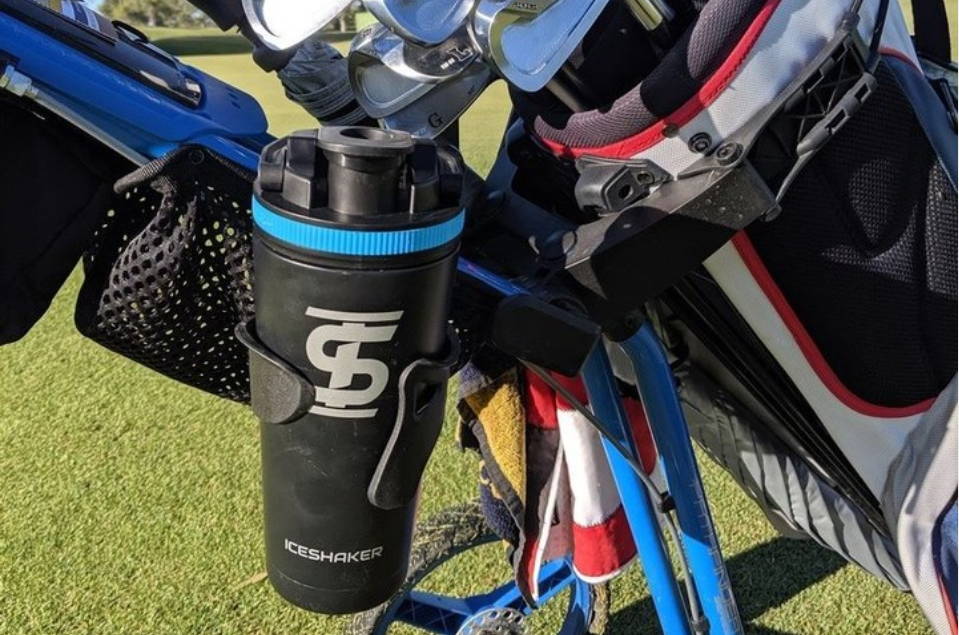 The best golf bottle because warm drinks and
wet hands doesn't equal a birdie.
Ice Shaker's spill proof and easy open lid means your drink won't spill the next time you hit a pot hole or take your cart over the curb. Ice Shaker's insulated stainless steel bottles will keep your drink ice cold for up to 30 hours but won't sweat so your hands will never get cold or wet while sipping your favorite drink. Did we mention that the agitator is perfect for mixing up your favorite powders or cocktails on the course.
If you're a golfer, you need this bottle. Period.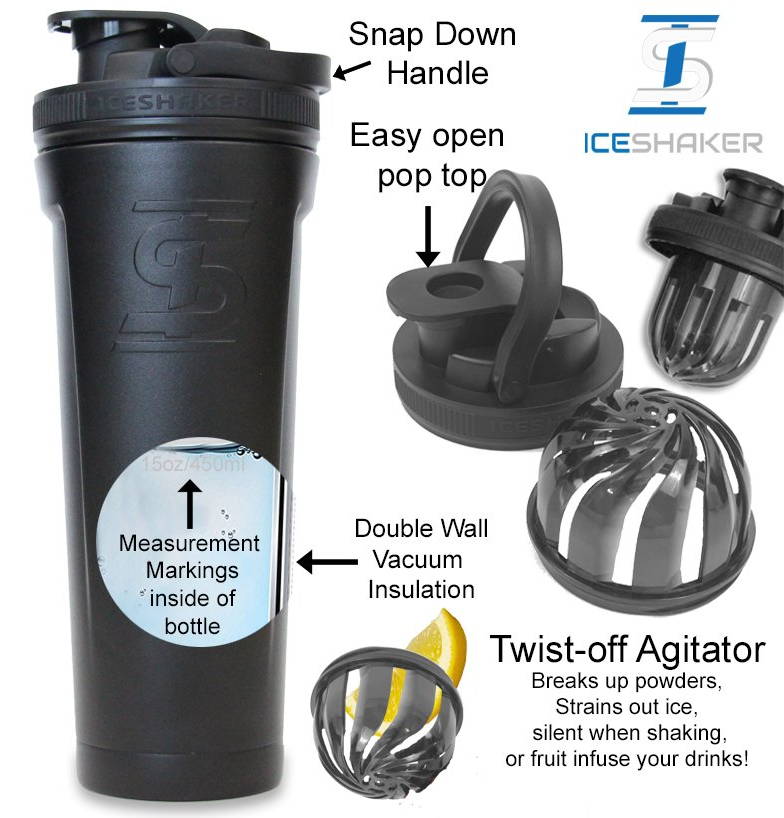 Picking a bottle is a lot like picking a club, choose wisely:
This Ice Shaker is for those who are mainly there to drive the cart. Sure you take a few hacks but after some serious heckling from your buddies you may decide to mail it in for the day. Our 16oz bottle holds an adequate volume and will keep your drink ice cold for the whole round...even if you're just watching.
The Birdie
You take the game seriously...but no too seriously. You've got skills and regularly hit em straight. Your less skilled golfing buddies talk about you like you belong on the PGA Tour-and compared to them, you should be. You take every opportunity to hit the links but also have a full time job so your game is usually reserved for the weekends. Our 26oz Ice Shaker bottle is perfect for you. It will keep your beverage of choice ice cold for 30+ hours. You can play on back to back days and your drink will still be cold from your first round. Won't sweat, won't leak, and fits nicely in your cart cup holder.
The Hole In One
Club Pro's often wonder why you don't have a pro card. You only play with those skilled enough to keep up-which limits your options to only a couple of other club members. Talking during a backswing should be a crime in your opinion and mulligans?? Please. Our 36oz Ice Shaker is serious, just like your golf game. Capable of holding ice for over 40 hours, It will keep your drink ice cold for all three rounds that you play on Thursdays AND the back to back rounds on Fridays. You should be a pro, so hydrate like one.
Bottom line, This is what's possible when you use an Ice Shaker