Conrad New York Midtown Custom 26oz Flex Bottle
---
DESCRIPTION
About the 26oz Flex Bottle
Ice Shaker's® 26oz. Flex Bottle is a high-quality, insulated, stainless steel cup that's designed to keep your hot drinks hot for up to 12 hours and your ice-cold drinks cold for 30+ hours, making it the perfect cup for water, coffee (hot or cold), iced teas, smoothies, wines, beers, cocktails, juices, sodas, and more!
Constructed from premium, kitchen-grade stainless steel, the 26oz. Stainless Steel Bottle will not absorb odors and is double wall vacuum insulated to keep hot drinks hot and ice-cold drinks cold while preventing condensation from building up on the outside of the bottle. For easy measuring, the 26oz. Flex Bottle has internal 5oz, 10oz, 15oz, and 20oz. measurement lines so that you can add the perfect amount of liquid to mix up any tasty concoction! The unique Flex Lid lets you choose how you want to sip your favorite drink: flip up the lid tab to drink from the spout on the edge of the lid or insert the included straw into the straw hole in the center of the lid to sip your drink from a straw. When not in use, use the rubber stopper to plug the straw hole so that your cup doesn't leak!
For added convenience, the tapered design of the 26oz. Flex Bottle allows for it to fit in all standard size cup holders while the silicone base prevents the cup from sliding, chipping, and makes it less noisy when setting it down. Keep your hot drinks hot and your ice-cold drinks cold with Ice Shaker's 26oz. Flex Bottle.
Comes with one reusable Tritan straw
Kitchen-grade stainless steel bottle will not absorb odors
5oz, 10oz, 15oz, and 20oz. internal measurement lines
2 ways to drink: sip from straw or drink from spout
Twist-on, 100% leak-proof lid
Silicone base
Sweat Proof
Solid-Colored Cups: Top rack dishwasher safe. Low heat drying is recommended.
Ombre-Colored Cups: Top rack dishwasher safe. Low heat drying is recommended.
Patterned-Cups: Hand wash recommended.
Lids: Dishwasher safe
Ombre colored bottles are painted using a unique process.  Because of this, no two bottles look exactly the same.  Bottles may vary slightly from the product image.
Patterned bottles feature a graphic wrap and a slight seam may be present where the wrap overlaps on the bottle.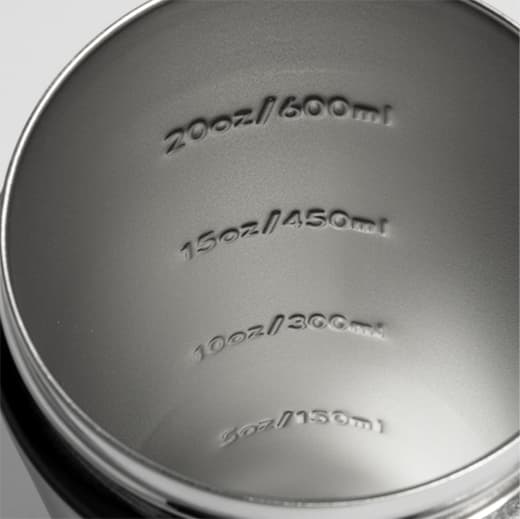 Measurement Lines
5oz, 10oz, 15oz, & 20oz internal measurement lines helps keep track of water intake & is great for making cocktails!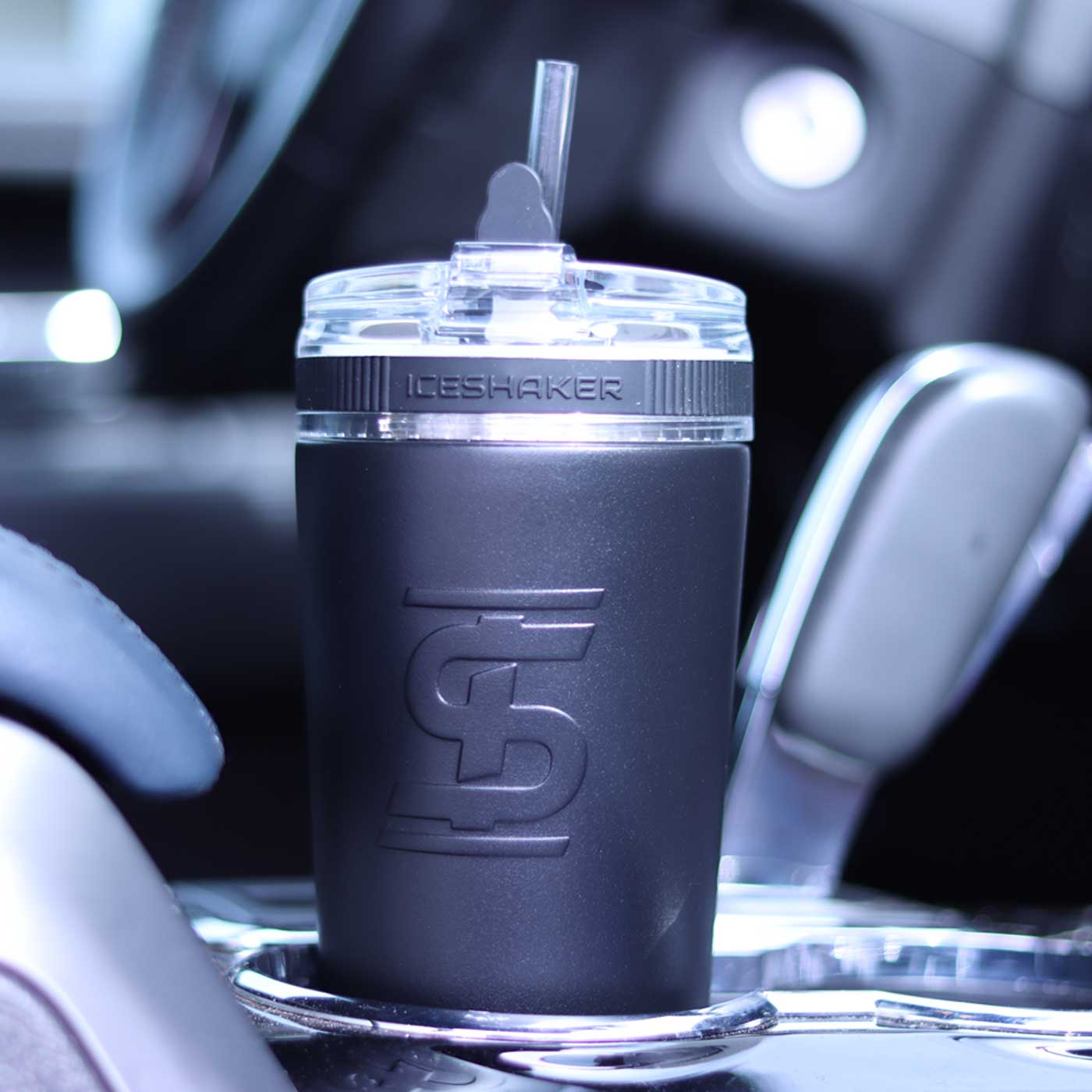 Take It Anywhere
The 26oz Flex Bottle has a tapered design that allows it to fit in all standard size cup holders so that you can take it anywhere with you!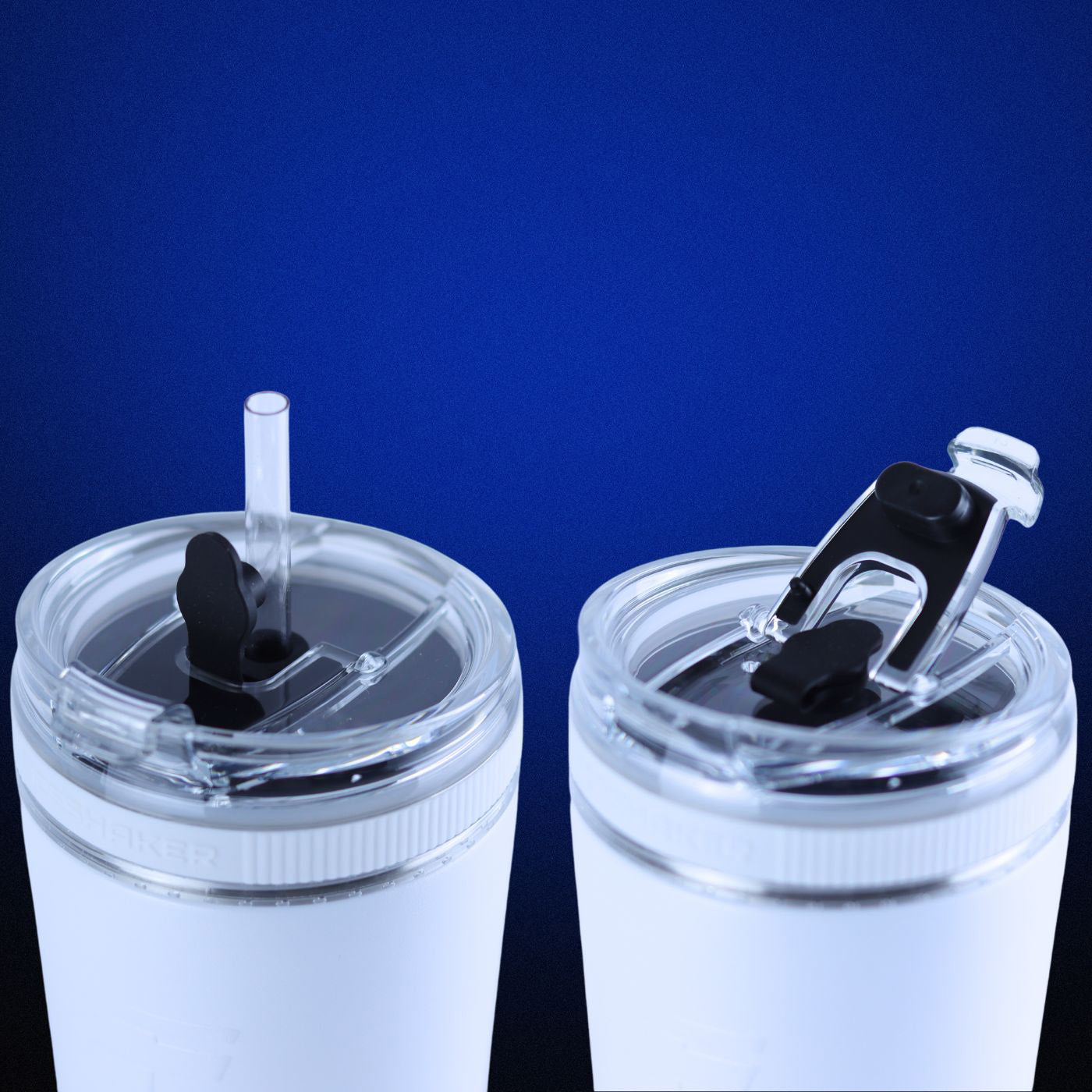 Versatile Flex Lid
Sip your beverage two ways with the 26oz Flex Bottle. Sip your cold drinks from the included straw or drink your hot drinks from the spout!