When you're not looking to shake it up, the Ice Shaker skinny steel tumblers are perfect for sipping your favorite hot or cold drinks all day long. The Ice Shaker skinny steel tumbler holds a generous 20 ounces and will keep your drink cold for over 24 hours or your coffee hot for over 6 hours. Each skinny steel tumbler comes with a push down lid and straw. Please note that some bottles currently come with a stainless steel straw and some come with our new tritan straw. Please click on the listing to see which type of lid and straw come with each bottle. Our skinny steel tumblers are dishwasher safe! (excluding the bling tumblers)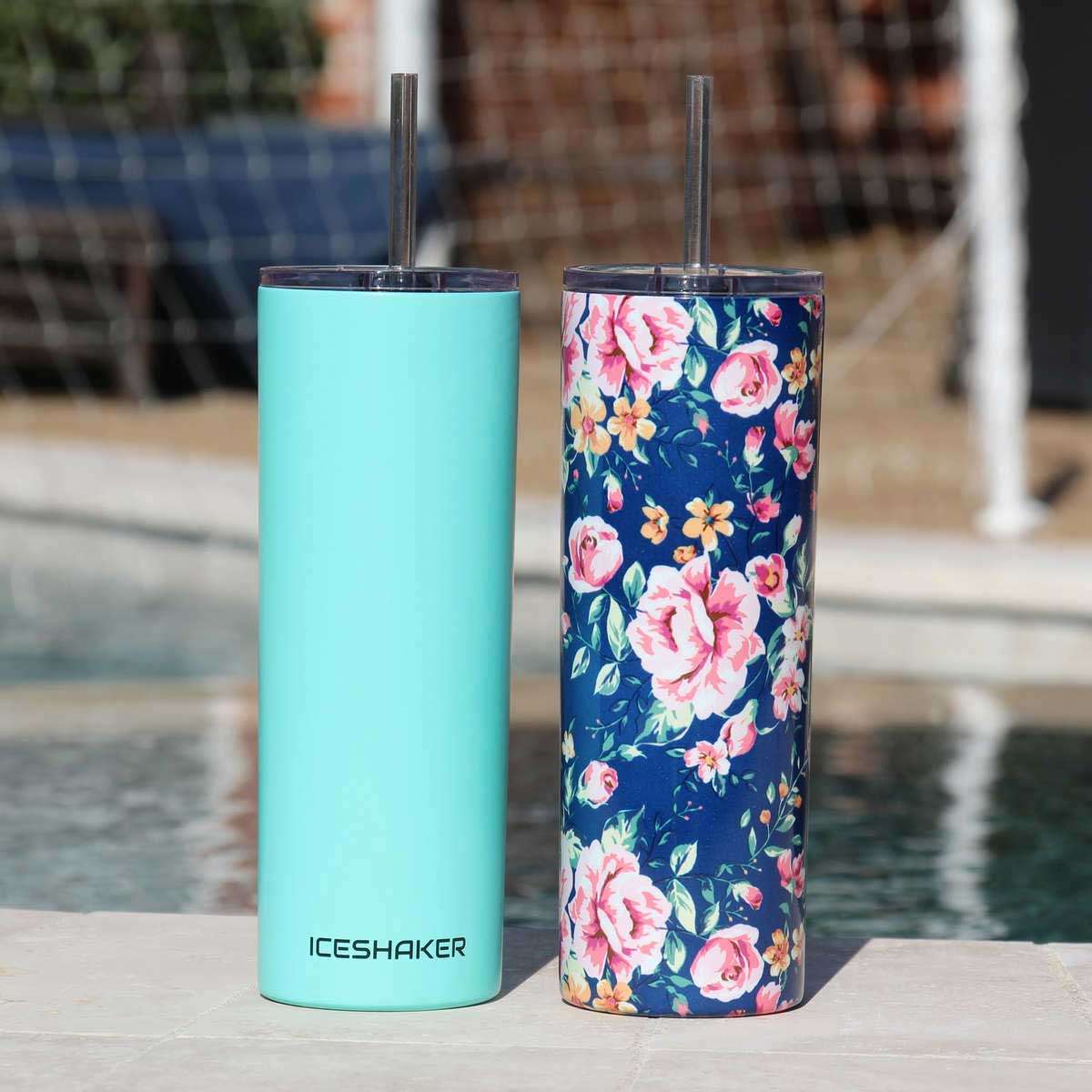 Keep your drinks ice cold all day long.
Ice Shaker's insulated skinny steel tumblers are double wall and vacuum insulated allowing them to hold ice for over 24 hours. Fill up your skinny steel tumbler and sip your favorite ice cold beverage by the pool all day long.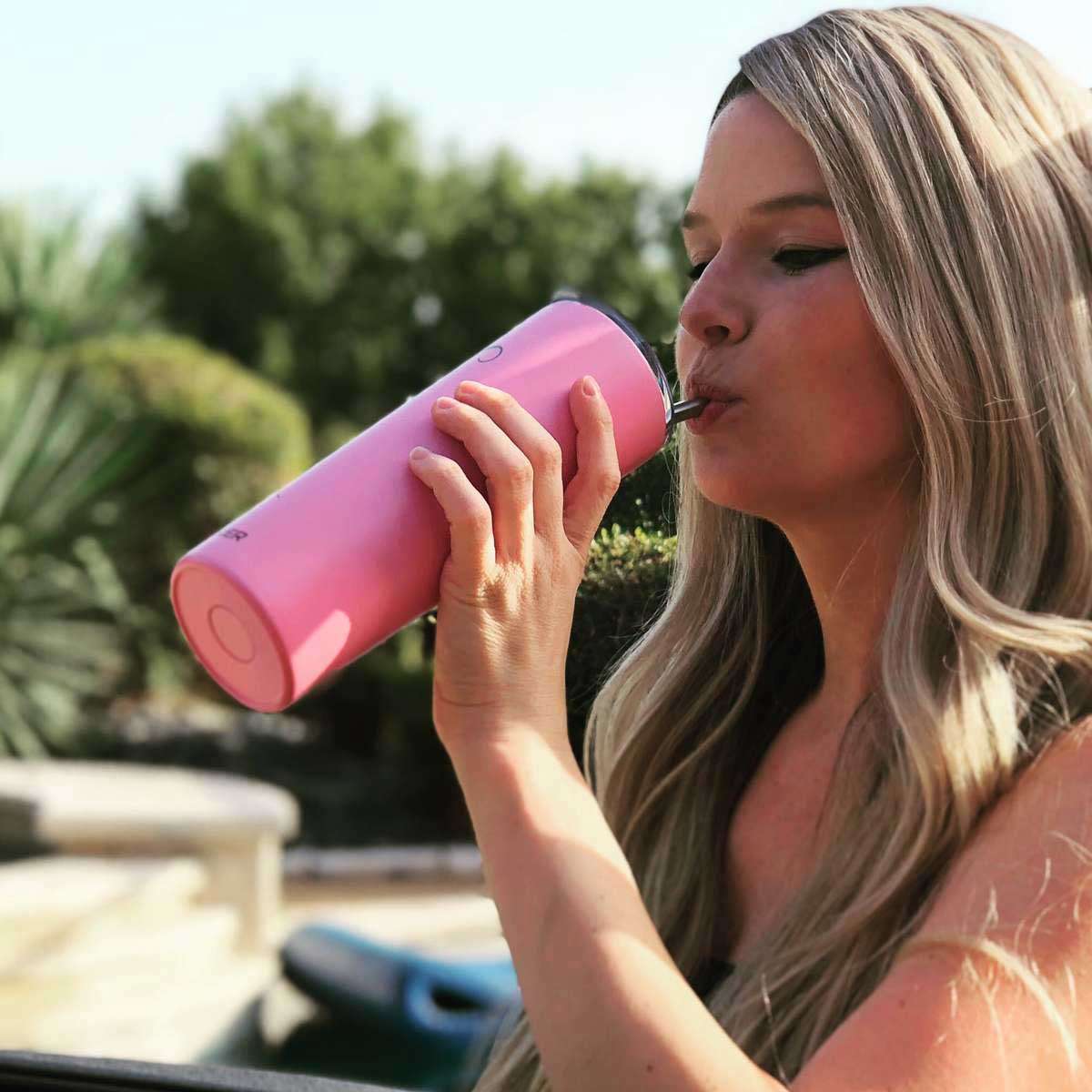 The perfect cup for your favorite drinks.
Ice Shaker's Skinny Steel Tumblers are made of a kitchen grade stainless steel. Our non odor absorbing tumbler cups each come with a reusable straw making it perfect for ice cold water, smoothies, juices, alcoholic beverages and so much more.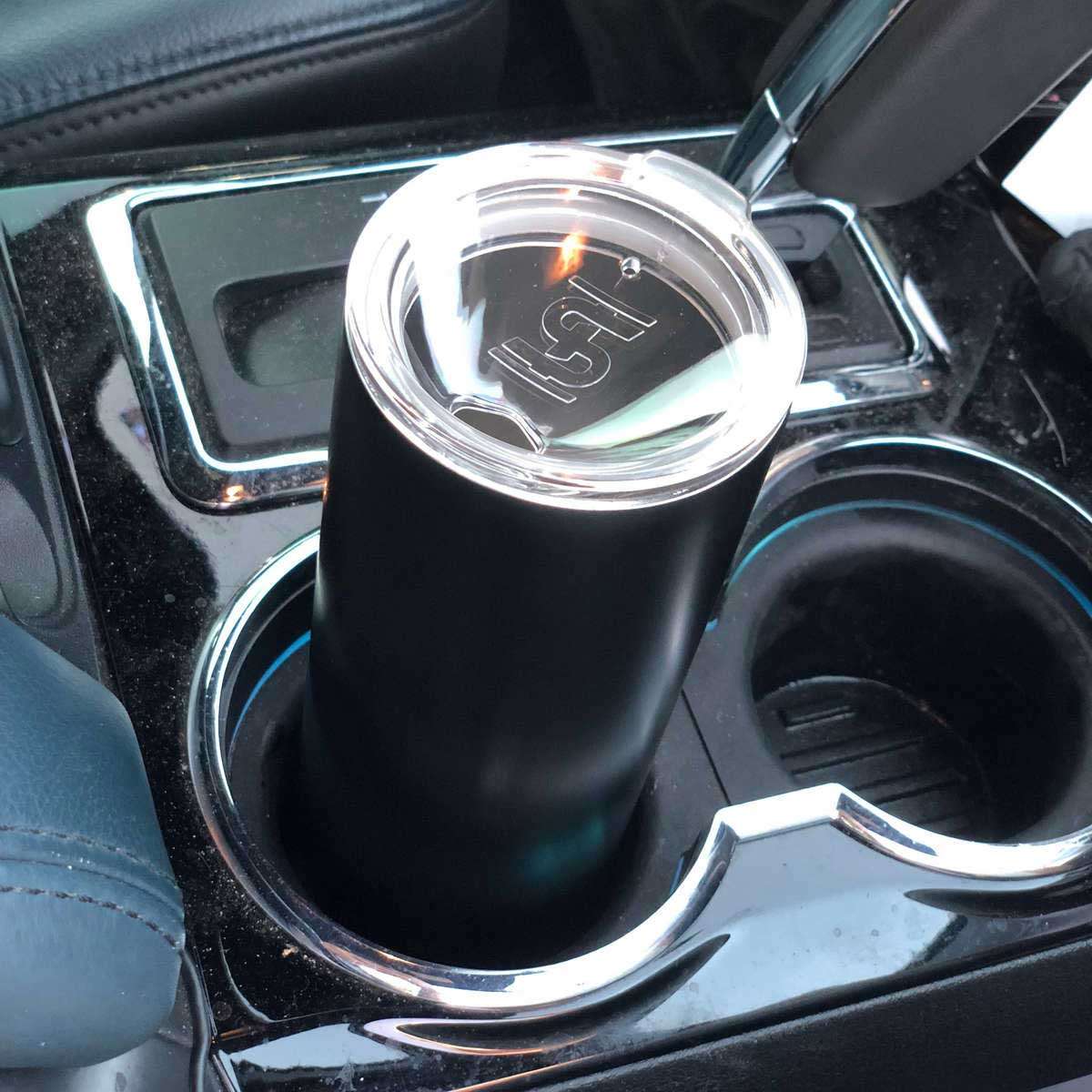 Fits all standard size cup holders.
Ice Shaker Skinny Steel Tumblers are approx. 2.65in wide and fits all standard size cup holders. Perfect for your morning coffee. The double wall vacuum insulated bottle will keep your coffee hot for up to 6 hours.

12oz Skinny Mini Tumblers
Our skinny tumblers just got mini! These 12oz skinny minis will keep your drinks cold for up to 12 hours or hot for up to 4 hours. Perfect for the kids or sipping your favorite drink.
12oz Insulated Stemless Wine Tumblers
Ice Shaker's vacuum insulated double wall stainless steel stemless wine tumblers will keep drinks ice cold for up to 9 hours and hot for 3 hours. Drink your wine cold, coffee hot and keep your ice cream frozen for longer!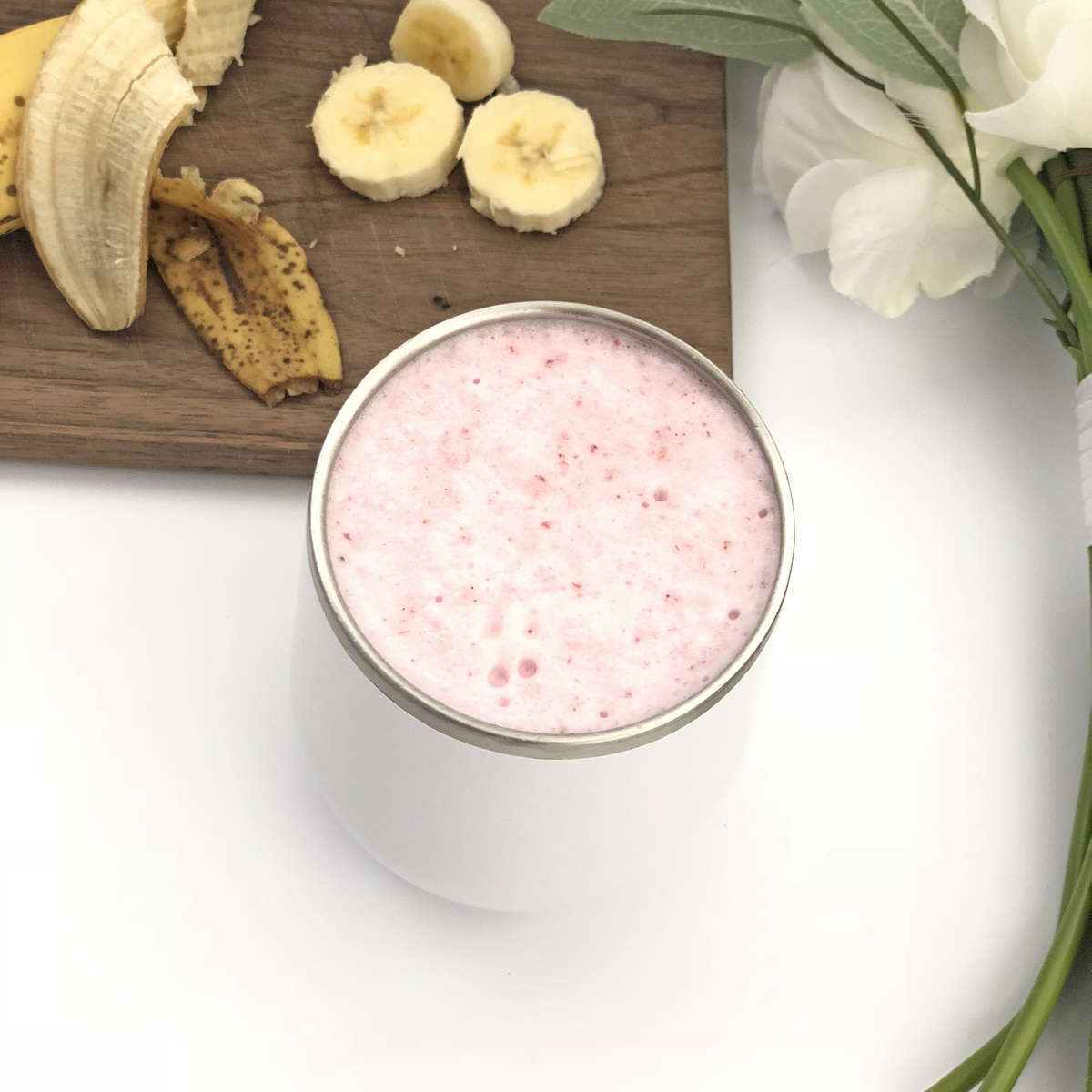 Perfect for your smoothie.
Our 12oz wine tumbler isn't just perfect for a cup of wine, use our insulated kitchen grade stainless steel cups for everything. Smoothies, protein shakes, water, juices, hot coffee, tea or anything else you want to keep hot or cold.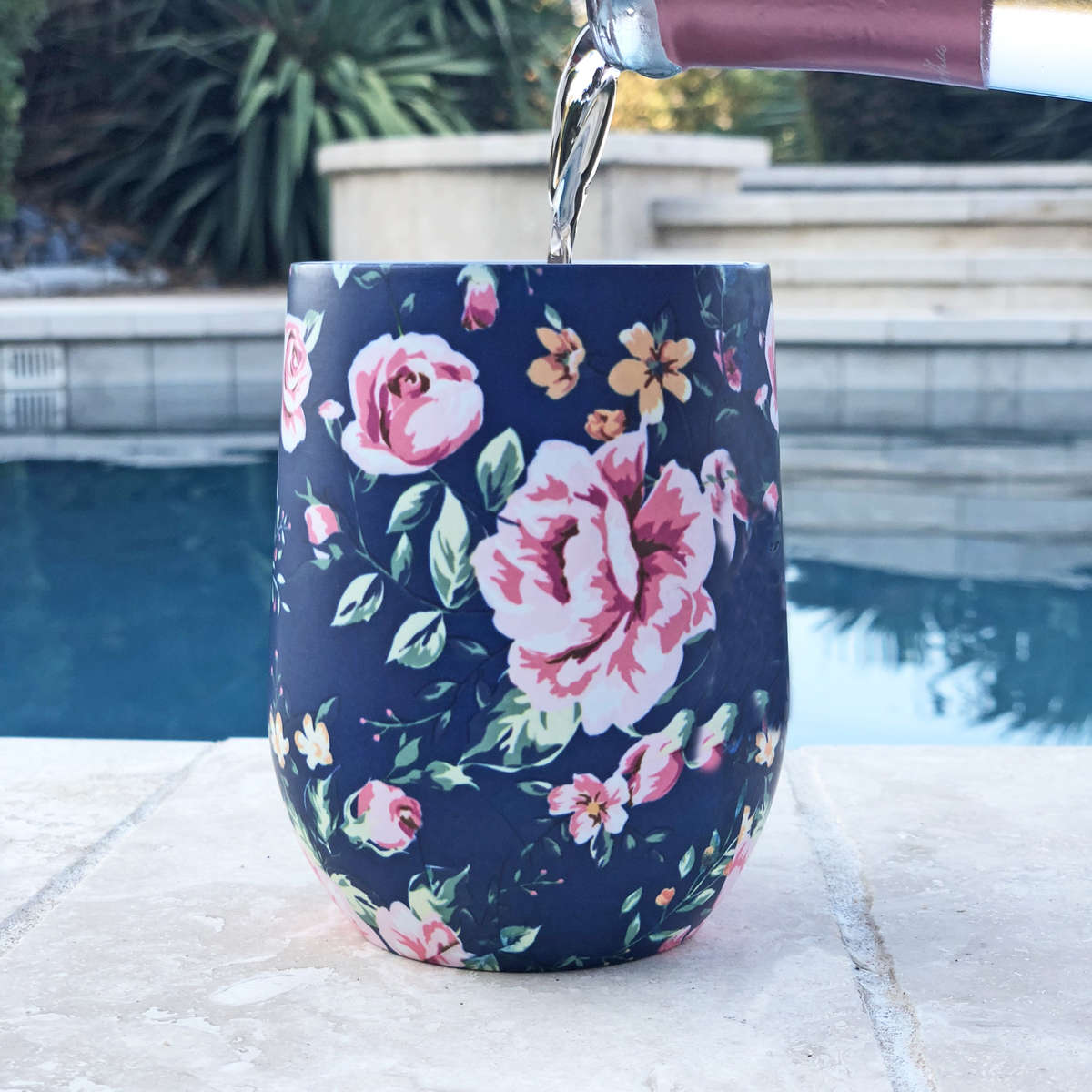 Keep your favorite wine cold and forget about broken glass!
The Vacuum Insulated technology will keep wine the perfect kind of cold while sitting out at the pool on a hot summer day, or coffee hot for up to 3 hours. These Stemless Wine Cups can hold up to 12oz - that's two standard glasses of wine!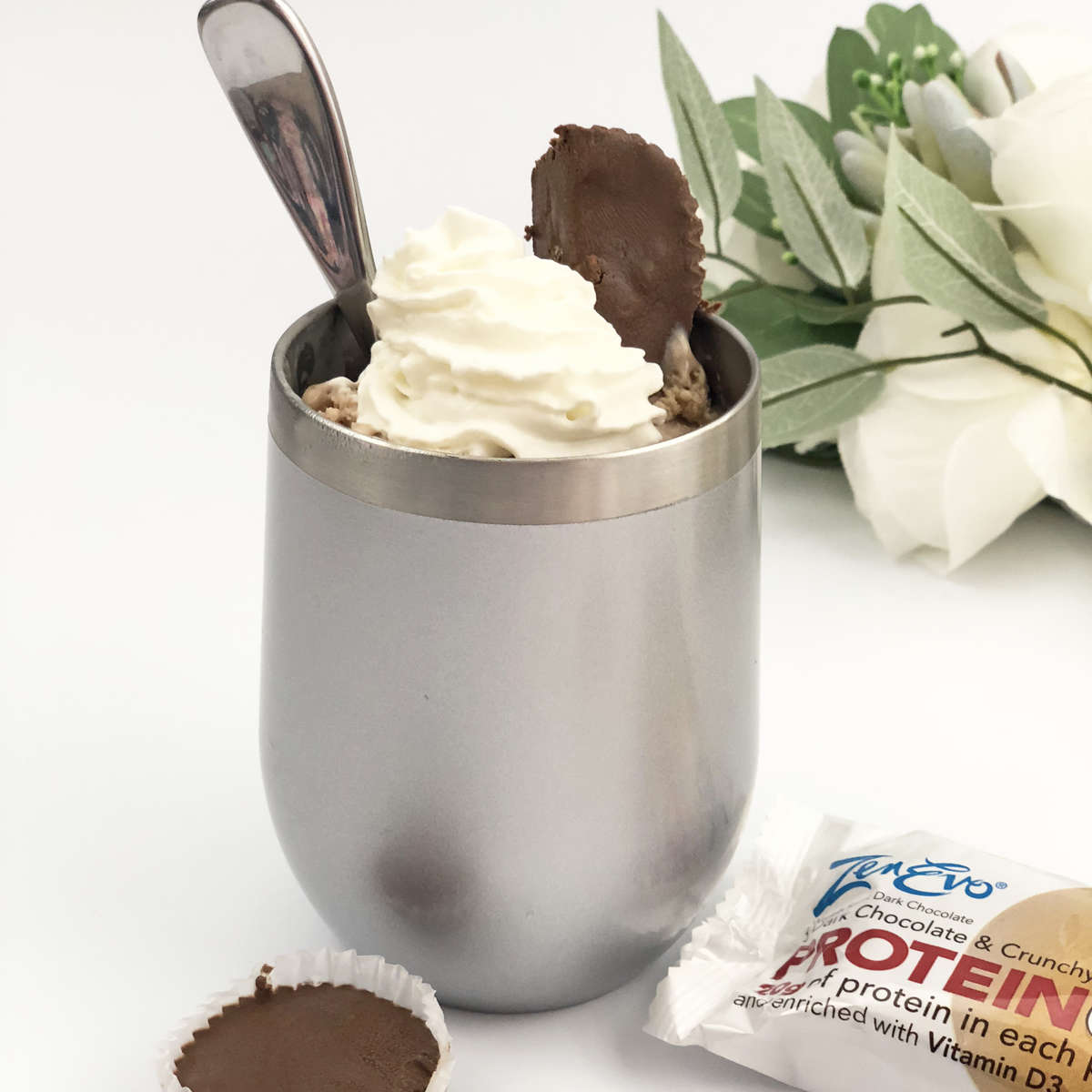 Keep your ice cream frozen for longer.
Ice Shaker's 12oz wine tumbler cups also work perfect for your favorite ice cream sundae or parfait. The double wall vacuum insulated cup will keep your hands warm and your ice cream frozen for longer. Ice Shaker's insulated cup will not sweat nor leave condensation on your table tops or hands.
6oz Stemless Flutes
Cheers With Our Classy 6oz Insulated Stemless Flutes! Ice Shaker's vacuum insulated technology will keep your drink at just the right temperature to enjoy the celebration all night long. Our Stemless Flutes can hold up to 6oz of your preferred bubbly champagne liquid and make a great gift for any celebration!
The 26oz Ice Shaker
The best shaker bottle in the game. The 26oz vacuum insulated double wall will keep your drink ice cold for over 30 hours while the odor resistant kitchen grade stainless steel bottle will keep it fresh & so clean.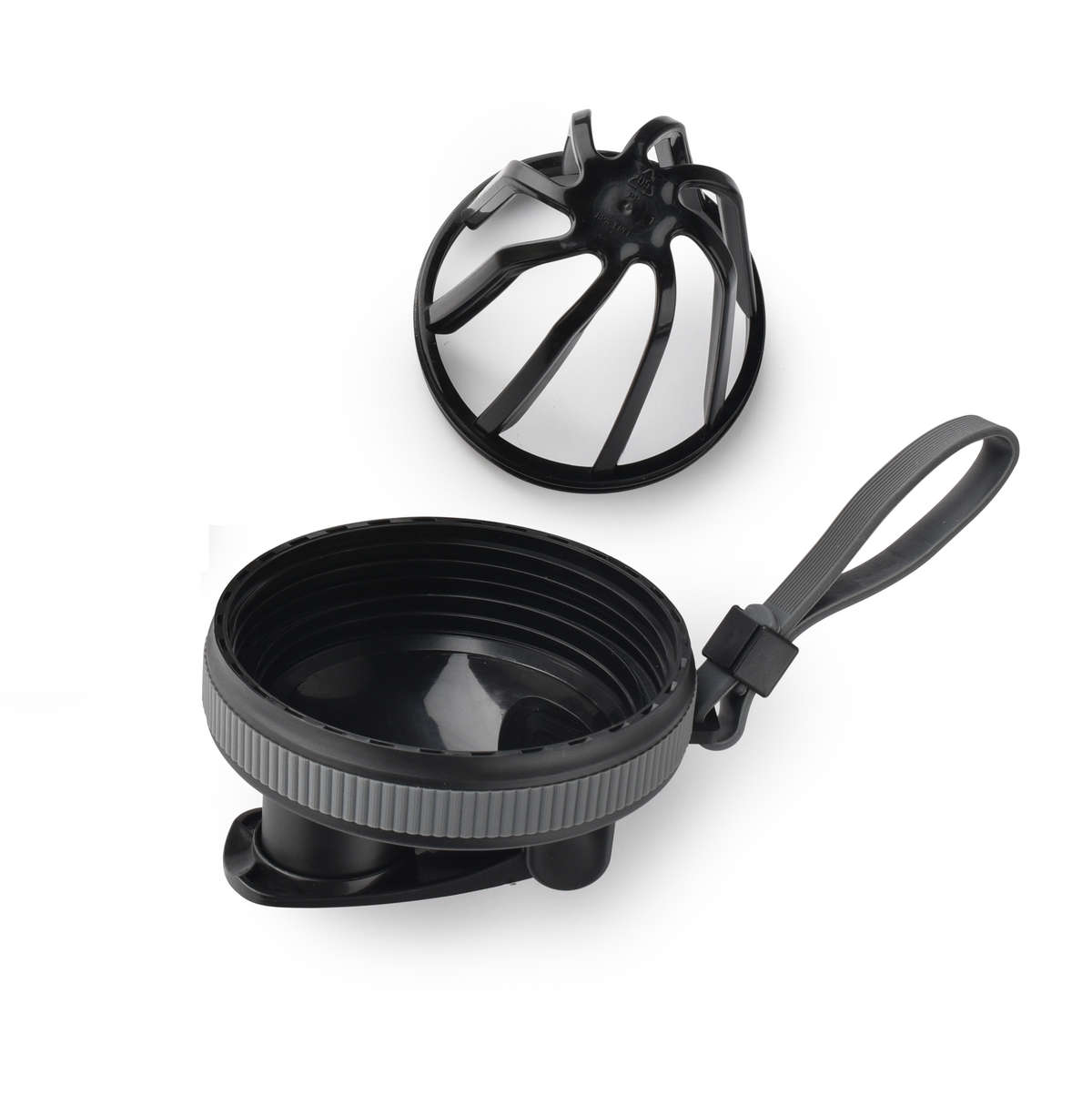 Twist into and out of the lid making it easy to clean after use. If you don't need to mix powders, just remove and leave home. All of our shaker bottles come with agitators (tumblers do not)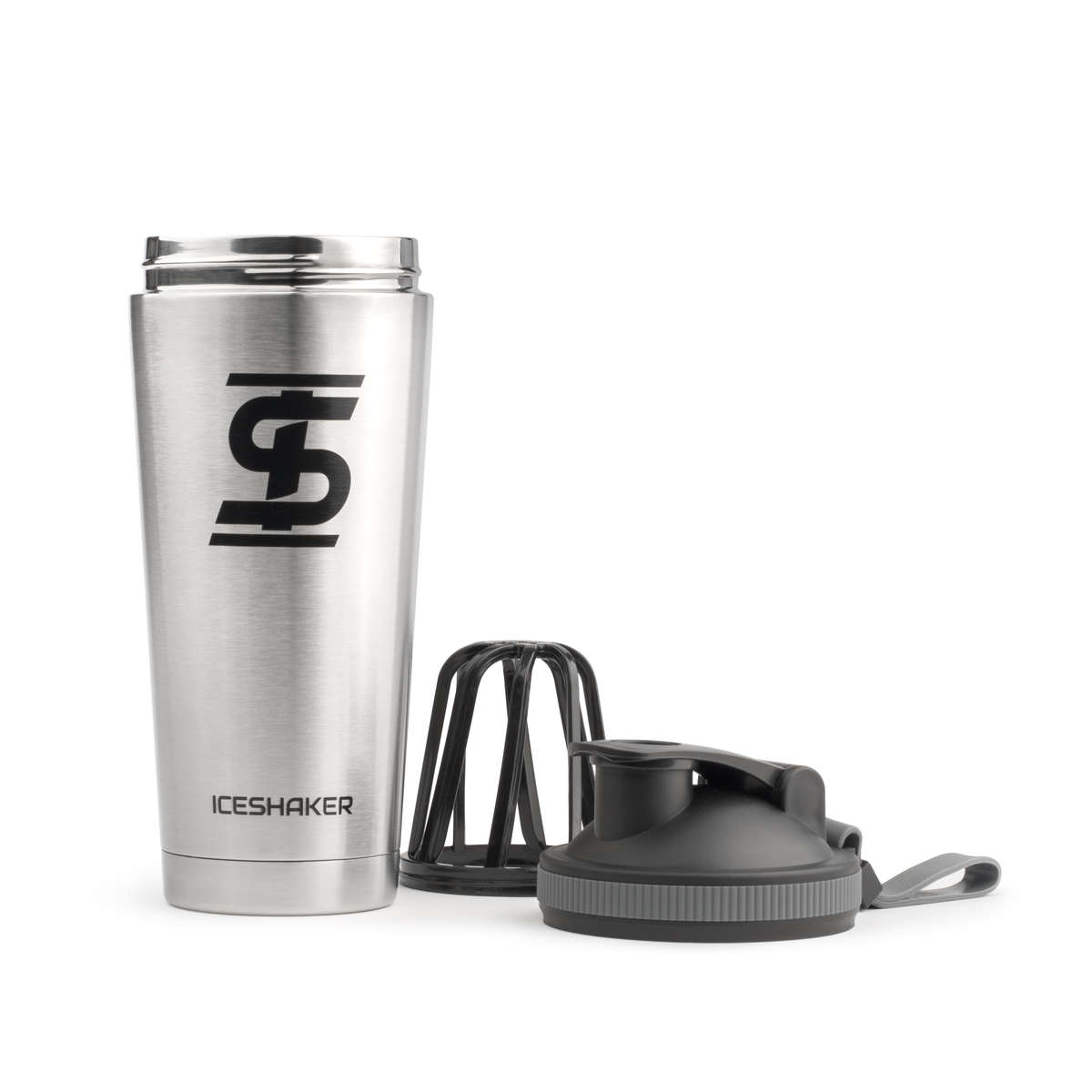 No more annoying rattling
Our agitator is silent when shaking! Now you don't have to worry about an annoying metal ball making a lot of noise bouncing around in a metal cup.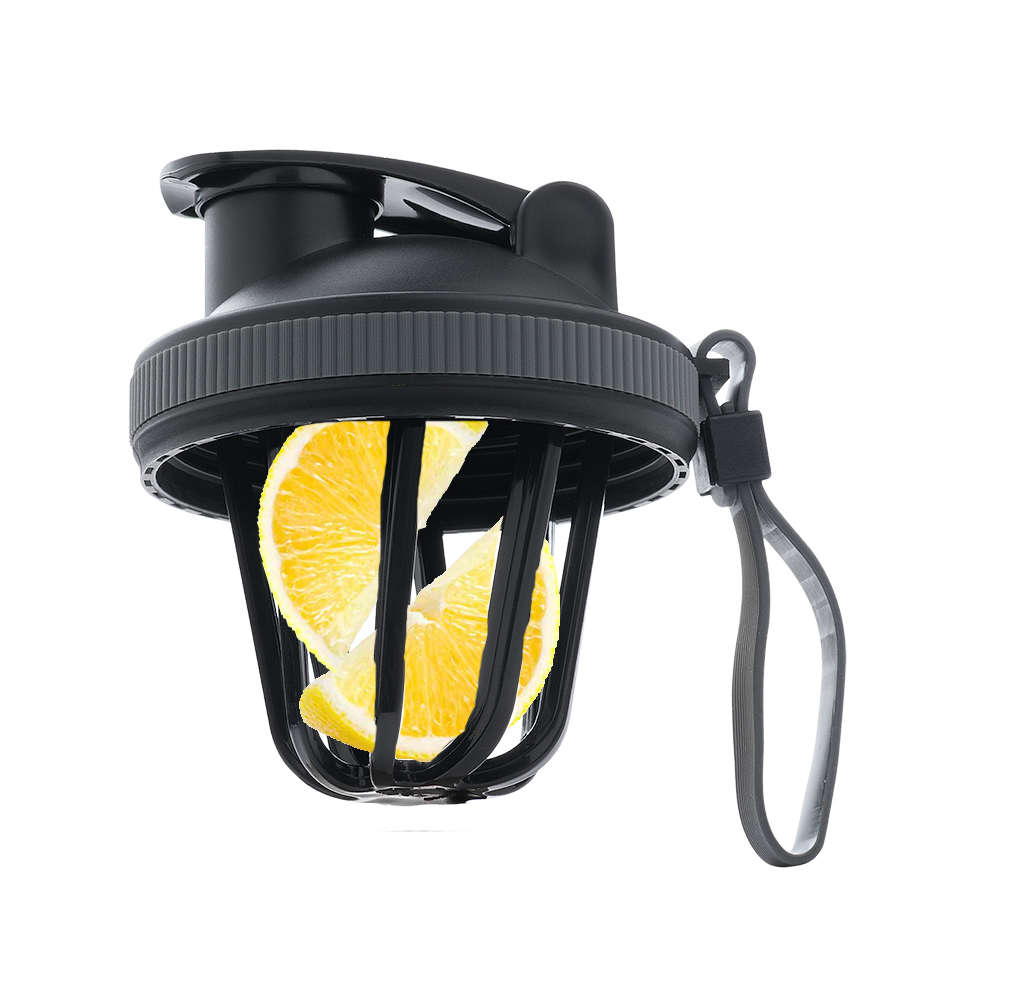 Fill the agitator with big chunks of fruit and reattach to the lid for a refreshing drink all day long.
The 16oz is the perfect shaker cup on the go. Convenient and easy to carry with the ability to keep your drink cold for 24 hours. The 16oz includes a removable agitator and measurement markings up to 15oz inside the cup.
Create the perfect gift or inspiration for yourself. Make your Ice Shaker extra special with a laser engraved name, saying or choose from our pre-selected images
Protein Coffee Co.
Protein Coffee Co.'s insanely delicious vanilla latte protein coffee can be enjoyed both hot or iced and contains 150mg of caffeine which is equal to 2 shots of espresso in every serving. Made fresh in the USA with real premium espresso coffee and 20 grams of protein.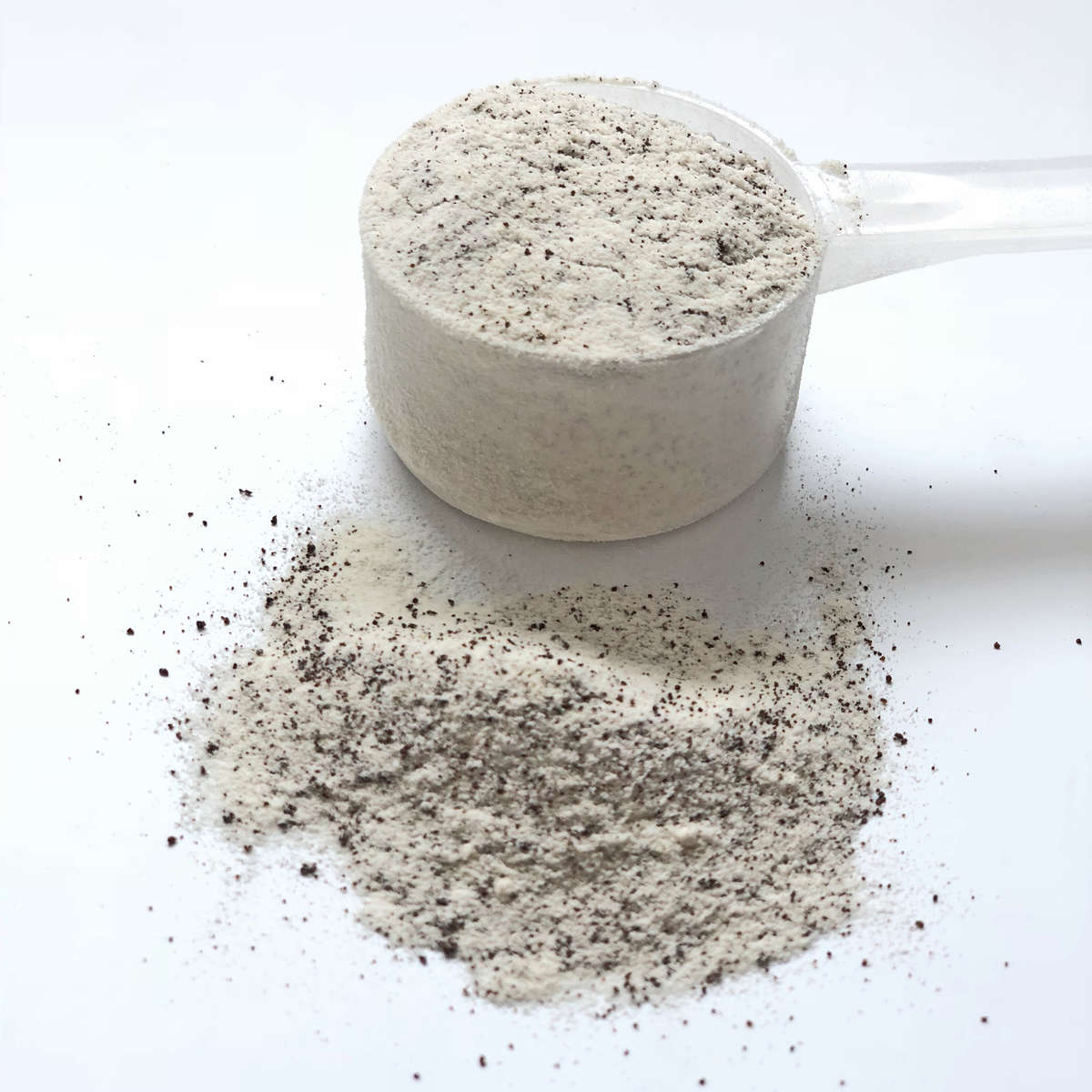 Flavored with real espresso coffee that you can see!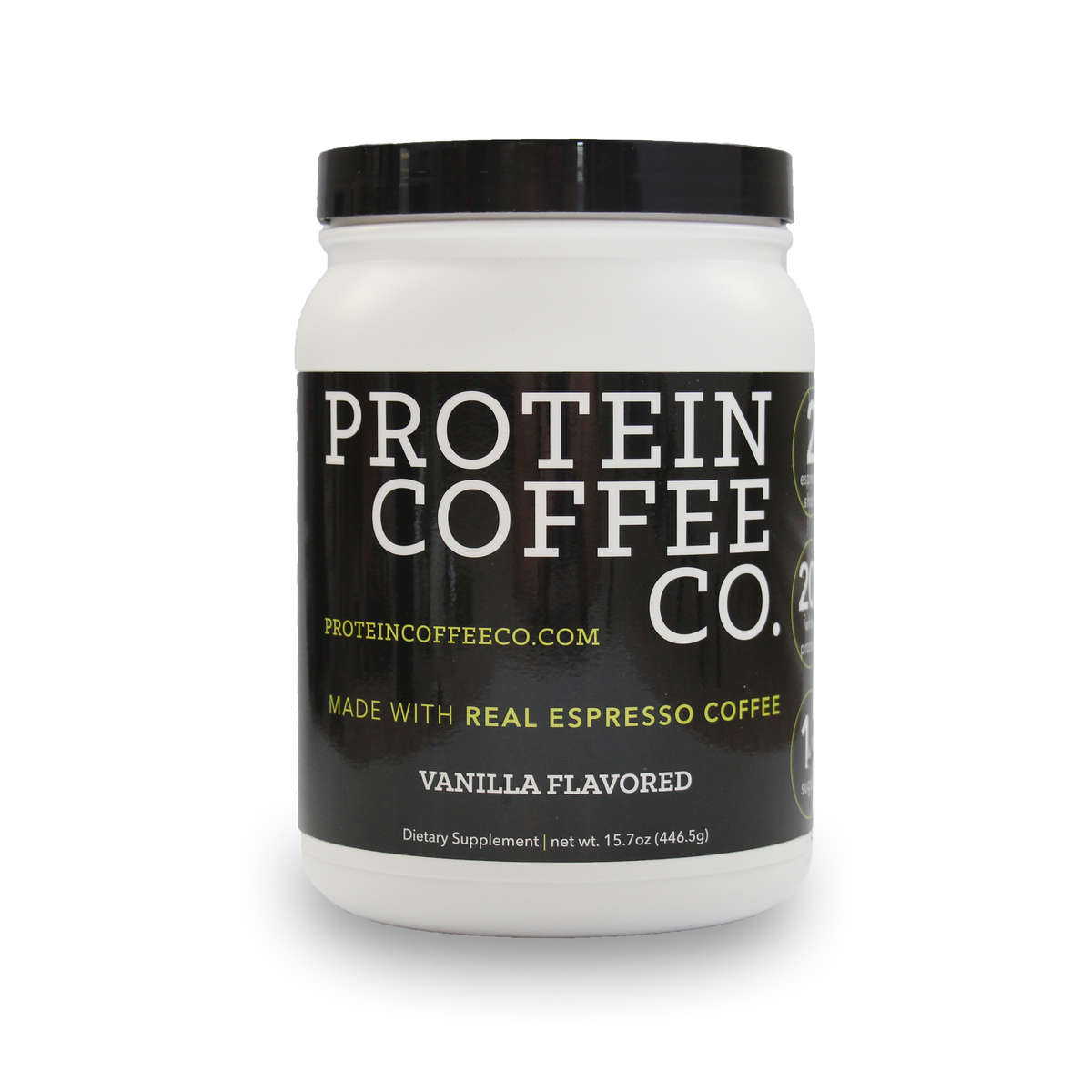 20 grams of protein to build lean muscle. Stop skipping breakfast and grab your high protein coffee.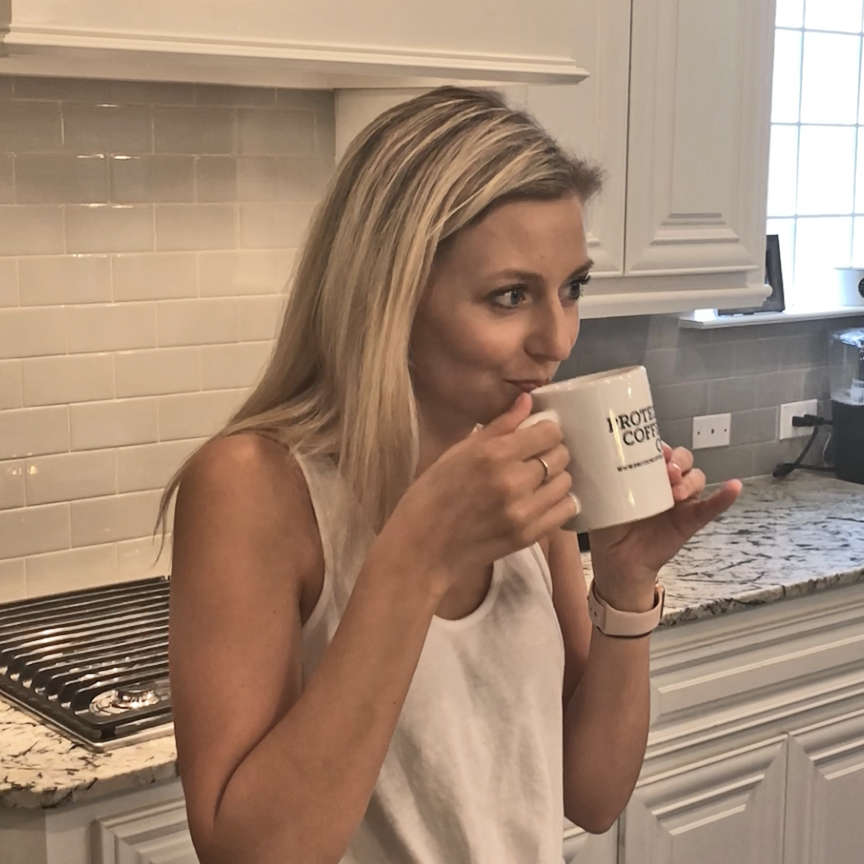 Enjoy your protein coffee hot or Ice cold.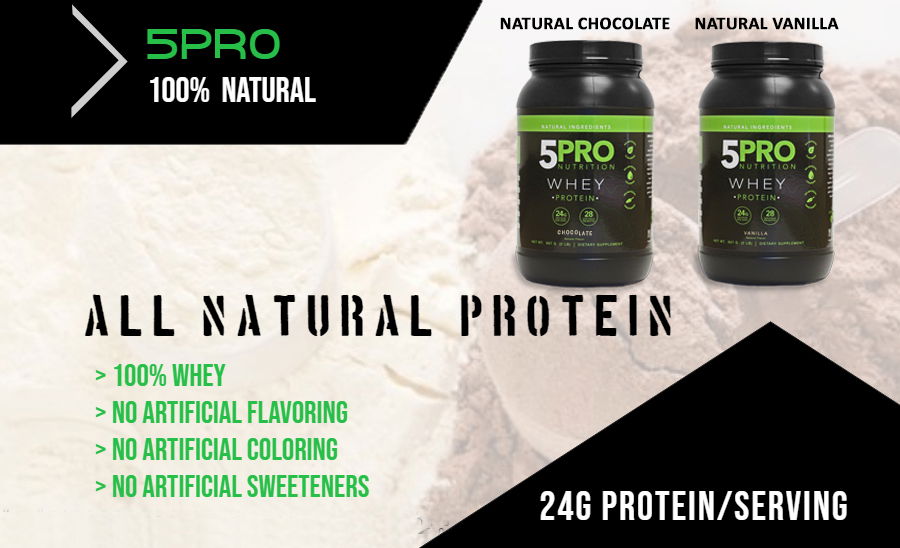 Ice Shaker™ 20 oz. Skinny Tumbler