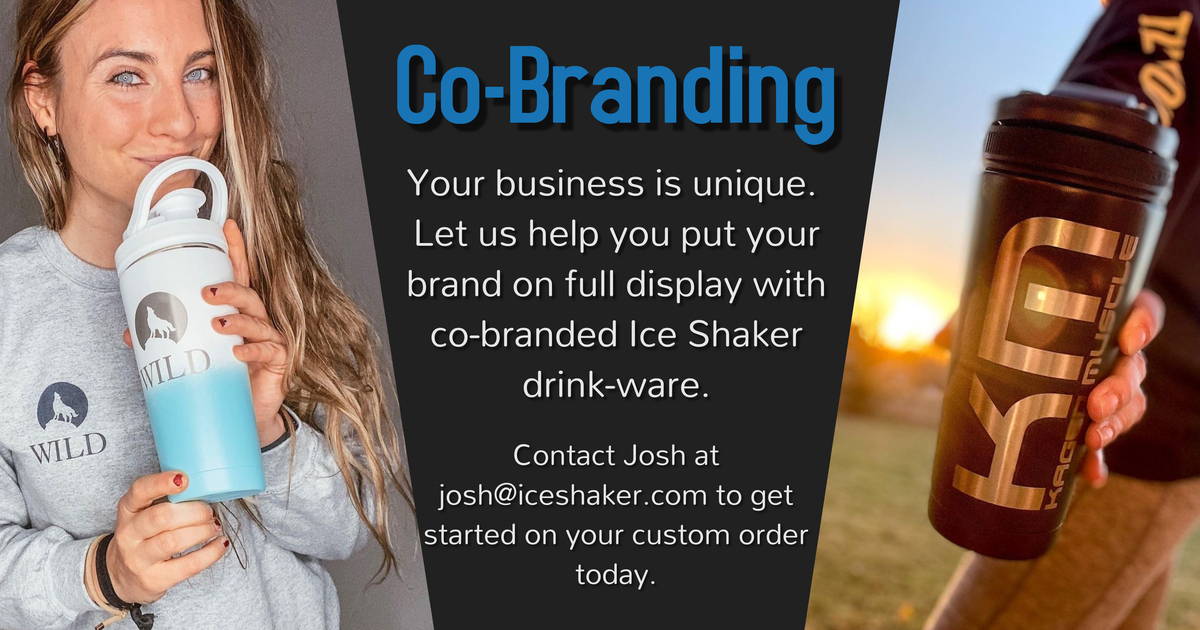 WON'T CHIP, RUB OFF OR FADE...EVER. 100% IN-HOUSE WORKMANSHIP WON'T CHIP, RUB OFF OR FADE...EVER. 100% IN-HOUSE WORKMANSHIP
Co-Branding for your company
Ice Shaker offers in-house engraving for company orders. Let us put your brand on our bottles and/or tumblers and make the impression your unique company deserves. With lightning fast turnaround times and premium laser engraving, let your brand stand out on a product that draws interest and will be utilized everywhere. See how working with Ice Shaker can benefit your employees, clients and your company below. Please note, we do have partnerships with ASI & PPAI suppliers. If you are a ASI or PPAI distributor or customer please let us know when emailing and we direct you to the appropriate channel to fulfil your request.
Ordering with us is as easy as 1-2-3.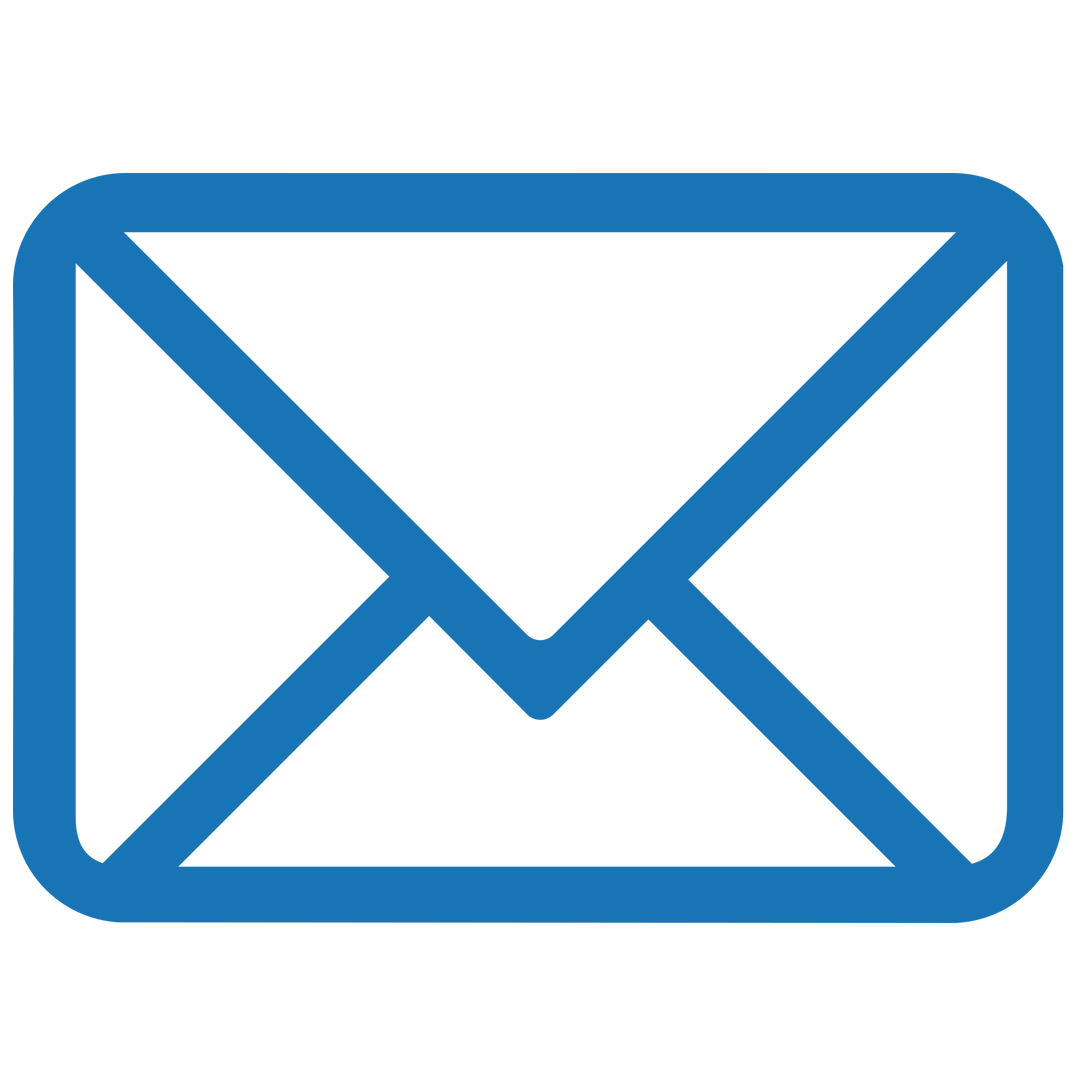 Send email to josh@iceshaker.com with logo attached(preferably in png format) and desired colors, styles and quantities.
Receive quote and mock up for approval. *May take up to 1 business day to receive a response.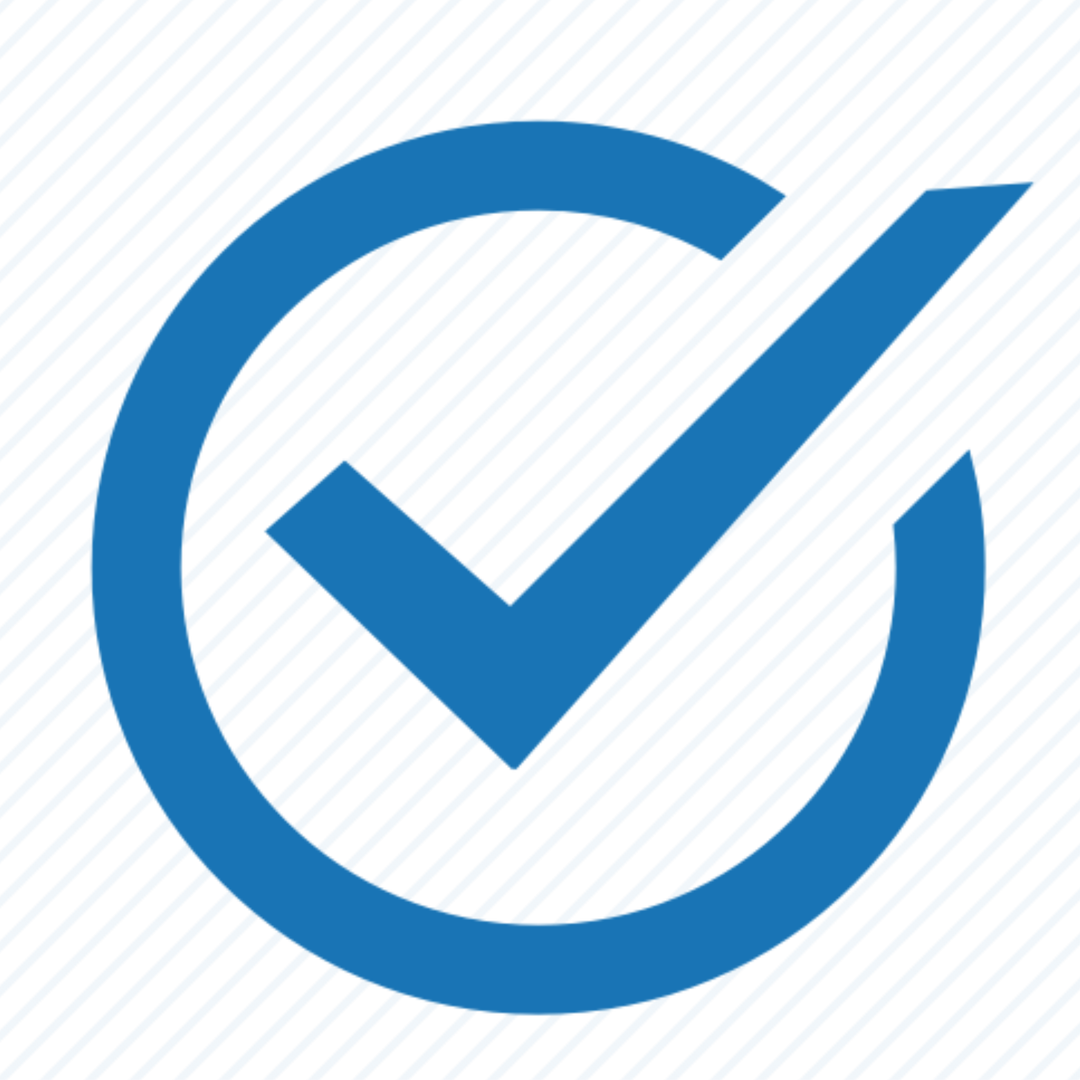 Approve artwork, submit payment and you're all set. Custom bulk orders typically 3-5 business days to process before shipment.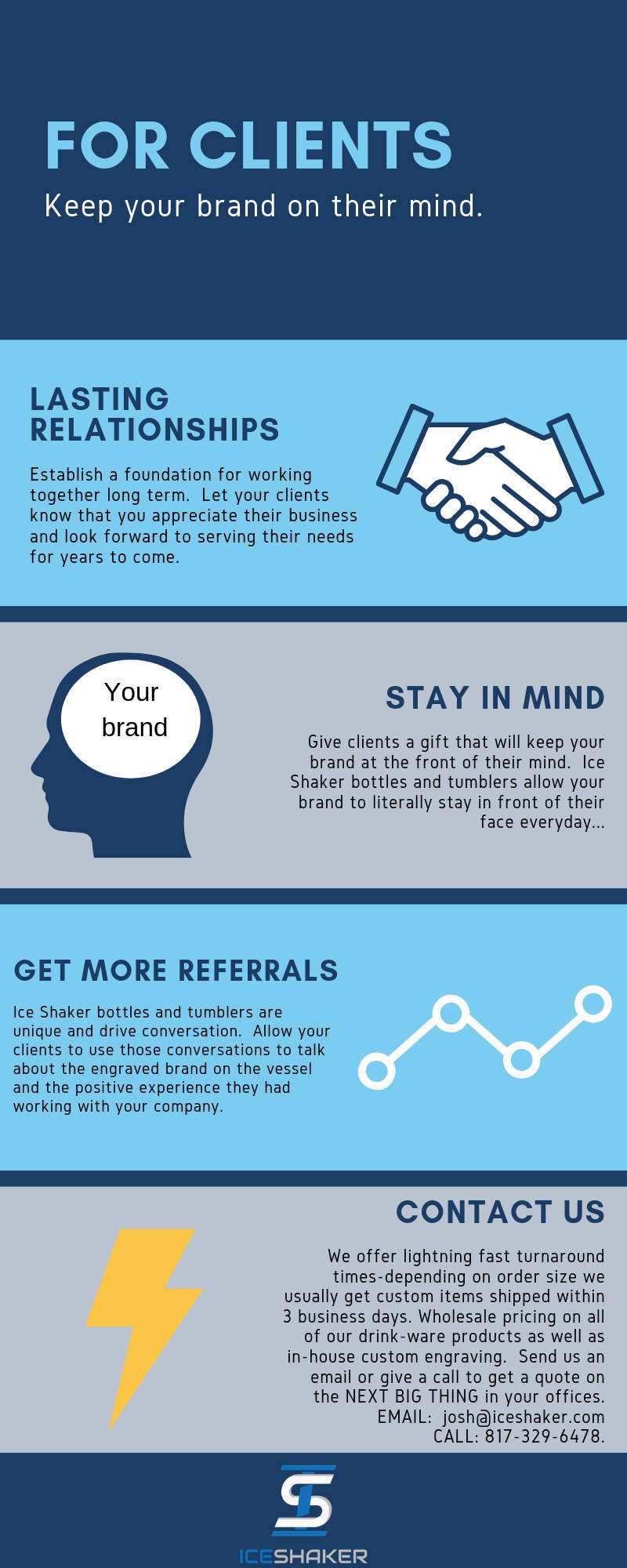 Take a look at a few of the brands we have had the pleasure to work with.