Offers not valid with any other promotions or coupons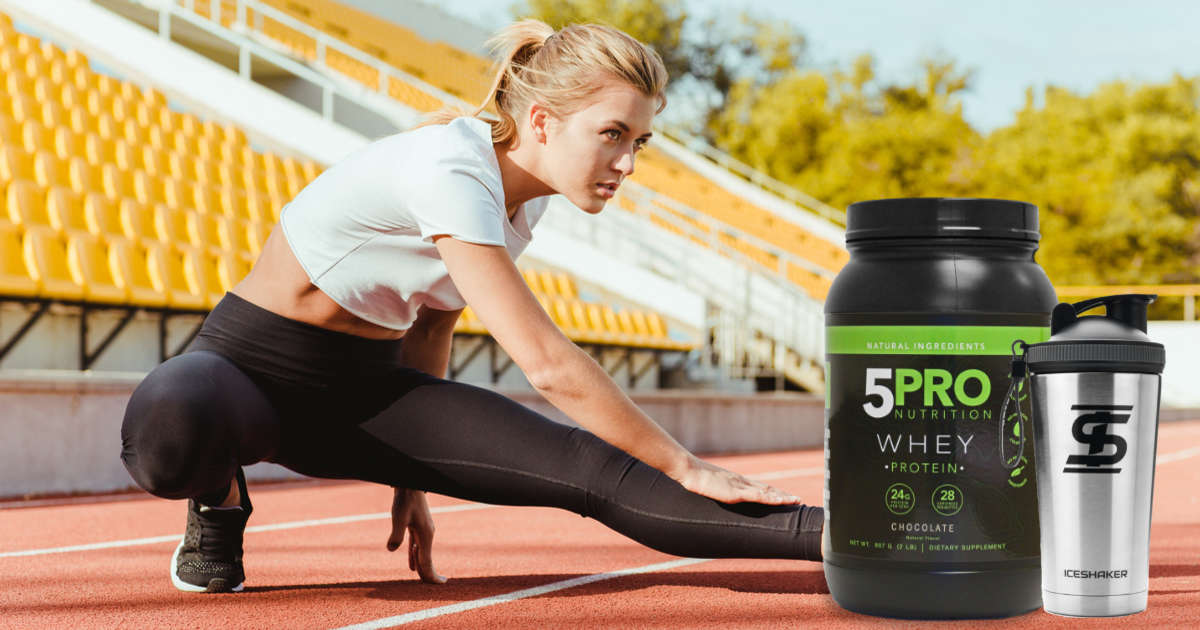 FREE 16oz Stainless Steel Ice Shaker bottle with every purchase of 5PRO Natural Whey Protein
Why 5PRO?
5PRO Nutrition is an all natural supplement brand, focused on creating the cleanest, most transparent, clump free, and digestible Whey protein available.

Why is Ice Shaker teaming up with 5PRO?

Being in the shaker bottle business, a lot of companies send us supplements to try out, hoping that we promote the ones we like. Makes sense right? I mean supplements and shaker bottles go together like Rob Gronkowski and the end-zone! My point is, we have come across A LOT of protein powders! Over time we have continued to examine labels trying to figure out what is actually in these powders(LOTS of words that none of us know how to pronounce). Now I'm no doctor but, my personal policy is, if I can't pronounce it, I'm not consuming it...
In our opinion, 5PRO Nutrition is the new gold standard of natural whey protein powder. Every ingredient in 5PRO has been clinically researched and proven to serve a purpose. NO UNNECESSARY ARTIFICIAL SWEETENERS, FILLERS, OR DYES.




For a limited time only. We are offering a FREE 16oz. Stainless Steel Ice Shaker bottle($25 value) with each tub of 5PRO Nutrition Natural Whey Protein.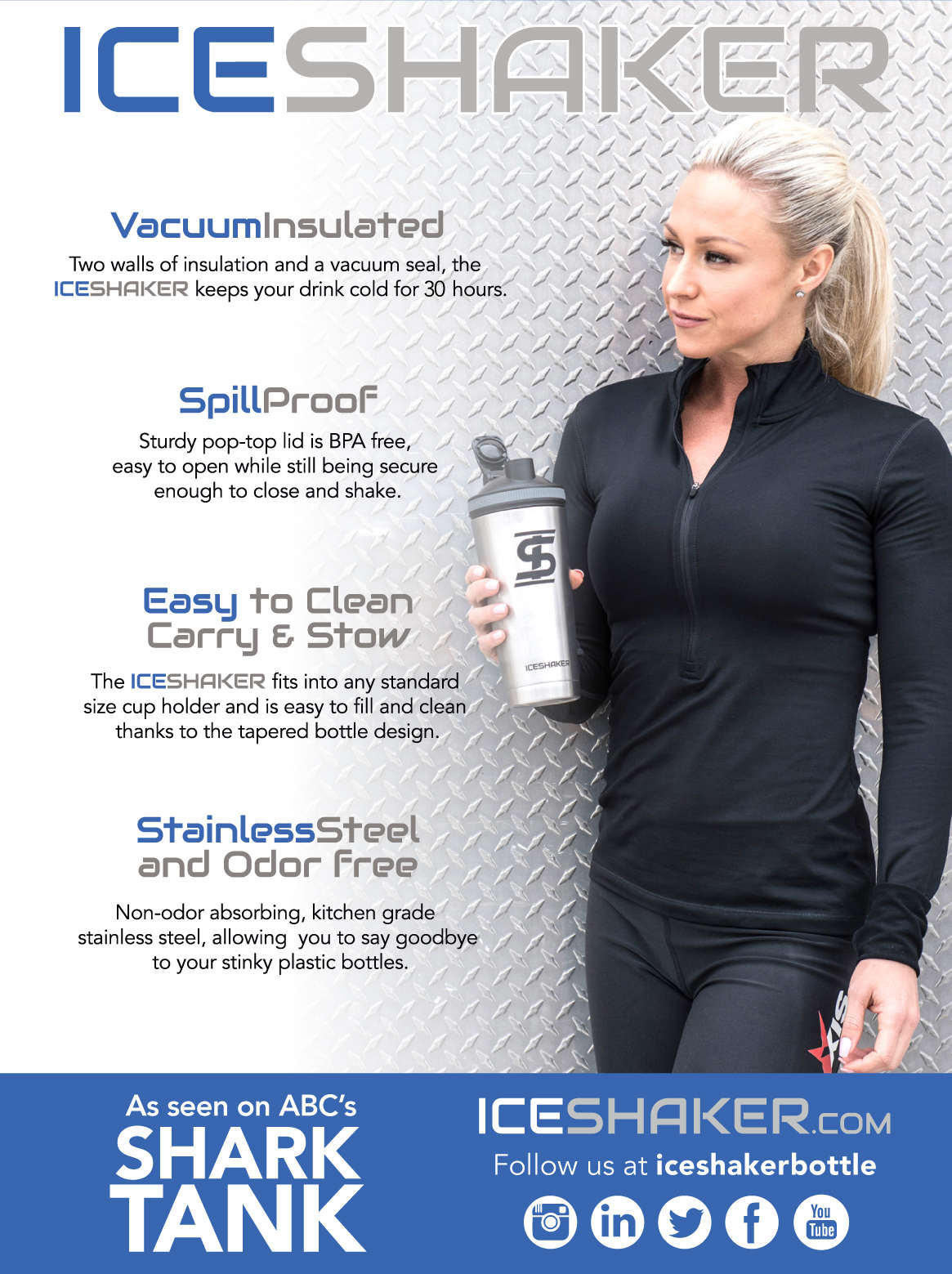 We decided to offer this 5PRO starter pack because we LOVE our customers! We figured, if you are going to drink the BEST, you should be drinking it from the BEST.

Yes, we are in the insulated drinkware business but, at our core, we are staunch advocates of people leading a healthy and active lifestyle.

Whether you are looking to explore a healthier protein option or, perhaps looking to improve your health at the start of the new year. A quality protein supplement in conjunction with a clean diet and exercise is a proven way to start looking and feeling your absolute BEST!

Look no further than 5PRO Nutrition.

YOU'LL THANK US LATER!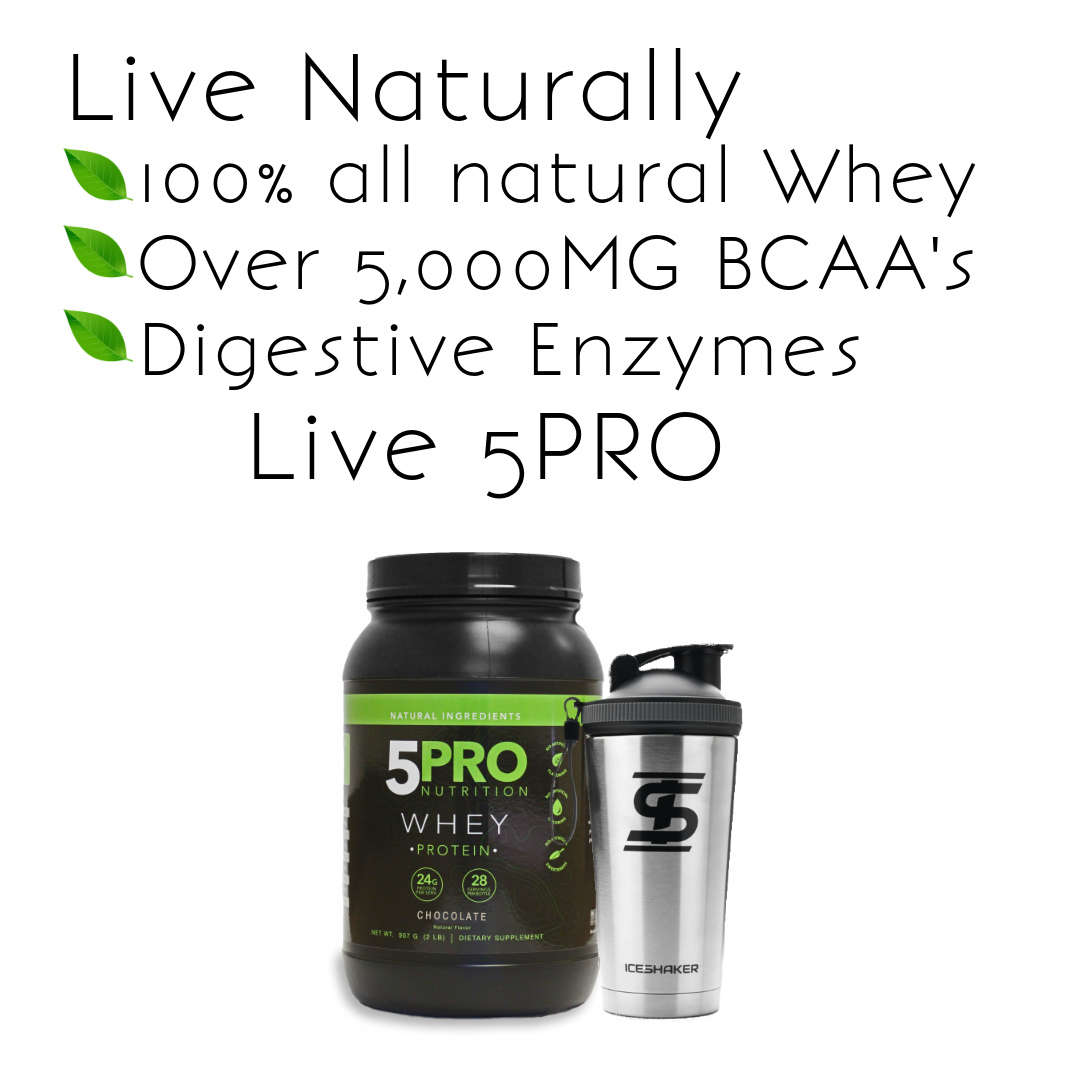 Super Clean Label
With just 5 ingredients in the vanilla natural whey and 6 ingredients in the chocolate, you know exactly what you are putting into your body.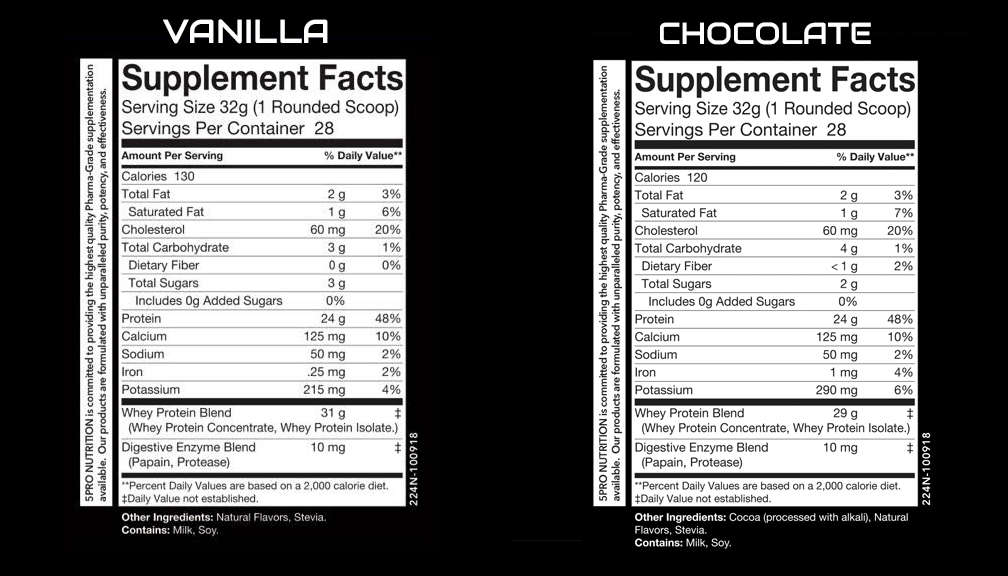 Ingredient Breakdown
Whey Protein: People commonly use whey as supplementation, alongside resistance exercise, to help improve muscle protein synthesis and promote the growth of lean muscle mass. Whey protein is considered a complete protein as it contains all 9 essential amino acids.

Natural Digestive Enzyme Blend
Papain: a proteolytic enzyme extracted from the leaf and raw fruit of the papaya plant. Proteolytic enzymes help break amino acids down into smaller strings of protein.
Protease: is a proteolytic enzyme that helps proteolysis. Proteolytic enzymes help your body break down proteins. That means if you consume high-protein meals, or follow a paleo diet, you can use proteolytic enzymes to support digestive health. Since your body has an easier time digesting the protein, you can experience less digestive discomfort as well.

Cocoa(chocolate only): Cocoa powder contains several minerals including calcium, copper, magnesium, phosphorus, potassium, sodium and zinc. A Harvard study showed that cocoa consumption is associated with decreased blood pressure, improved blood vessel health, and improvement in cholesterol levels, among other benefits.

Stevia: The sweet-tasting components in stevia sweeteners occur naturally. This characteristic may benefit people who prefer naturally-sourced foods and beverages. The low calorie count qualifies stevia to be a healthful alternative for diabetes control or weight loss.
What better way to show your love than by giving the gift of good health this holiday season?