But, that doesn't mean you can't save BIG!
Click here to check out our clearance page where you can find Ice Shaker products for UNDER $10!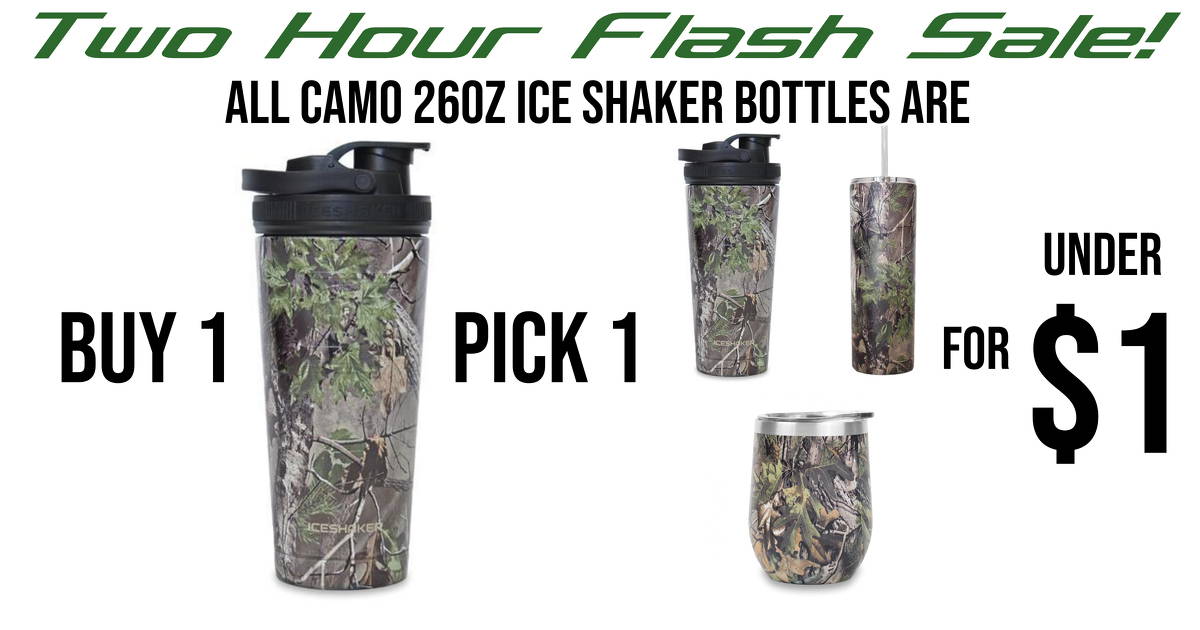 Please Read
Review cart prior to purchase
Buy 1 26oz Camo Shaker bottle at regular price and choose either 26oz Camo Shaker, 20oz Camo Skinny Tumbler or 12oz Camo Stemless Tumbler for ONLY $1.

MUST add eligible products to cart
Flash Sale offer is not valid with other discount codes.
MUST have at least 1 26oz Camo Shaker bottle in cart to use coupon code.
If using a mobile device, tap "Show Order Summary" near the top of checkout page to expose discount code box.