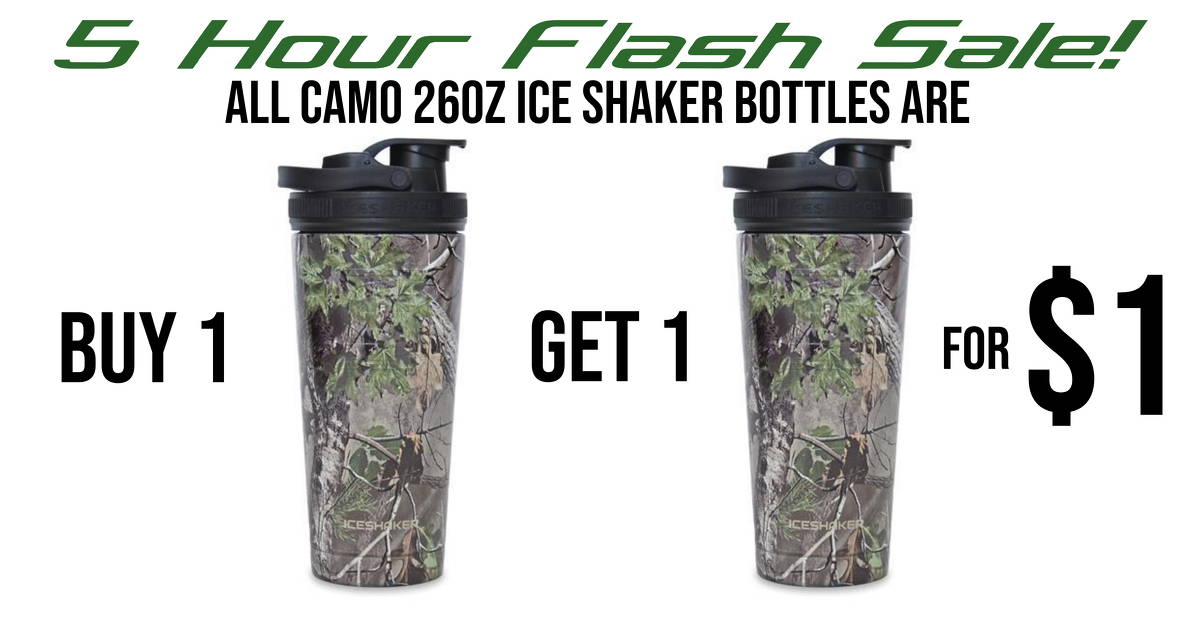 Please Read
No coupon code required.
Review cart prior to purchase
Note: Quantity on this page is already set to TWO. Simply select "Add to cart" and both bottles will be added. See instructions below on adding additional bottles.
You MUST add additional bottles to your cart in order to receive the automatic discount at checkout. Example: Add a CAMO 26oz Bottle your cart, adjust the quantity to 2, update cart, go to checkout, on checkout page one bottle will be full price and the other will be discounted to $1.
Flash Sale offer is not valid with other discount codes.
ONLY Camo 26oz Ice Shaker Bottles are eligible for this sale. Enjoy!