SALE HAS ENDED
That doesn't mean you can't still save big! Check out our Clearance section and find great deals on more great products.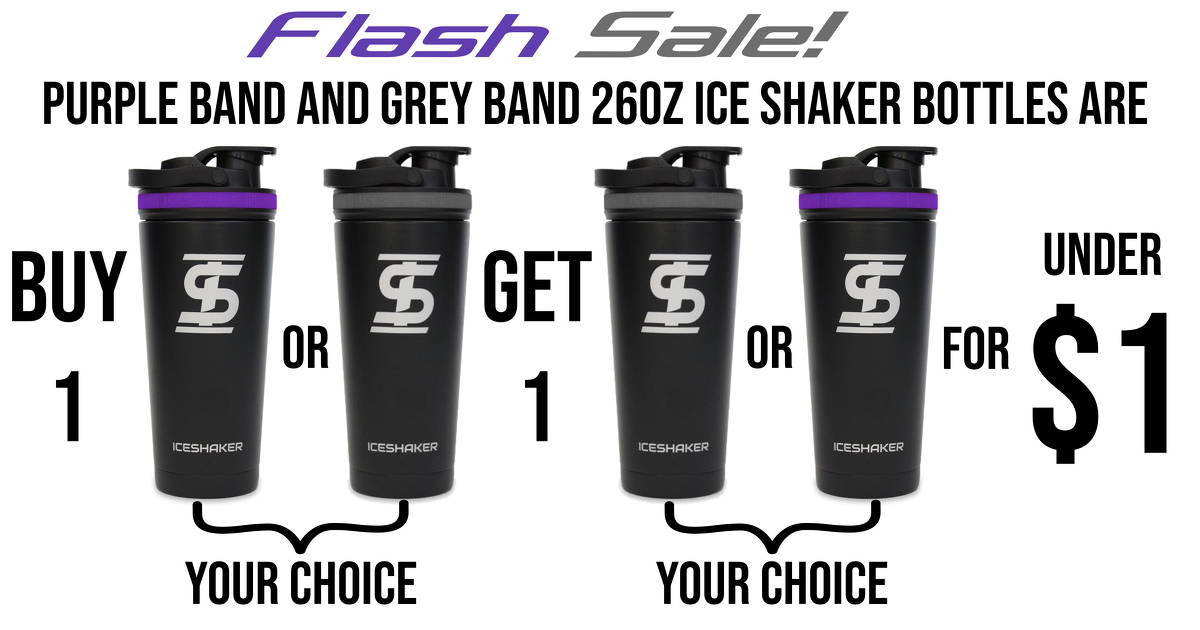 Please Read
DISCOUNT WILL BE AUTOMATICALLY APPLIED TO ELIGIBLE CARTS
Review cart prior to purchase
Buy 1 26oz Black w Grey OR Purple band Shaker bottle at regular price and choose either 26oz Black with Grey Band OR 26oz Black with Purple Band shaker for ONLY $1.

MUST add eligible products to cart
Flash Sale offer is not valid with other discount codes.
MUST have at least 1 26oz Black with Grey OR Black with Purple Band Shaker bottle in cart to be eligible for discount.