Gamer Central
THE best gaming bottle. Because cold wet hands 
and twist on caps are for noobs.
Ice Shaker's spill proof and easy open lid means your will never have to take two hands off the Joystick. Ice Shaker's insulated stainless steel bottles will keep your drink ice cold for up to 30 hours but won't sweat so your hands will never get cold or wet while sipping your favorite drink.  Did we mention that the agitator is perfect for mixing up your favorite gaming powders.  
If you're a gamer, you need this bottle. Period.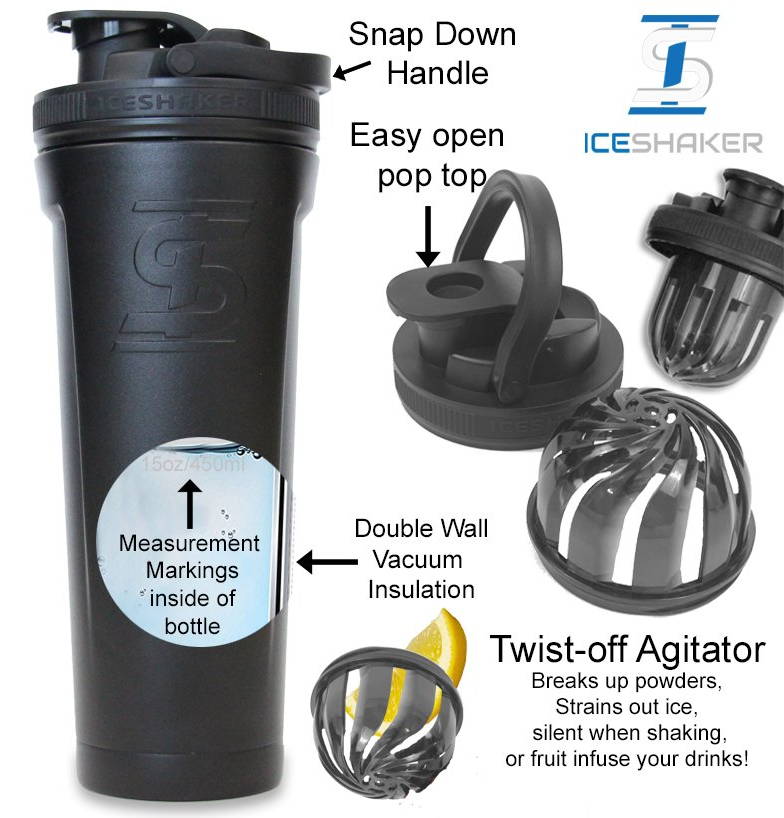 Choose your bottle wisely:
Limited Edition Gaming Collection
Keep Calm & Game On PS Edition
Bottom line, This is what's possible when you use an Ice Shaker

Customize it with your Gamer Tag
Show out when you show up to put in work on the sticks by having your unique gamer tag permanently engraved on your bottle.  Your tag is your brand. It is your calling card that flashes on the screen whenever you take down an opponent. It strikes fear in the hearts of newbies and seasoned gamers alike. It's time to go public.