Who Uses Ice Shaker?
From NFL greats to Olympic Gold Medalists, these are just a handful of those who have made the decision to upgrade their shaker bottles and use Ice Shaker!

None of the athletes/celebrities featured below have been compensated monetarily for using Ice Shaker products. They just love them!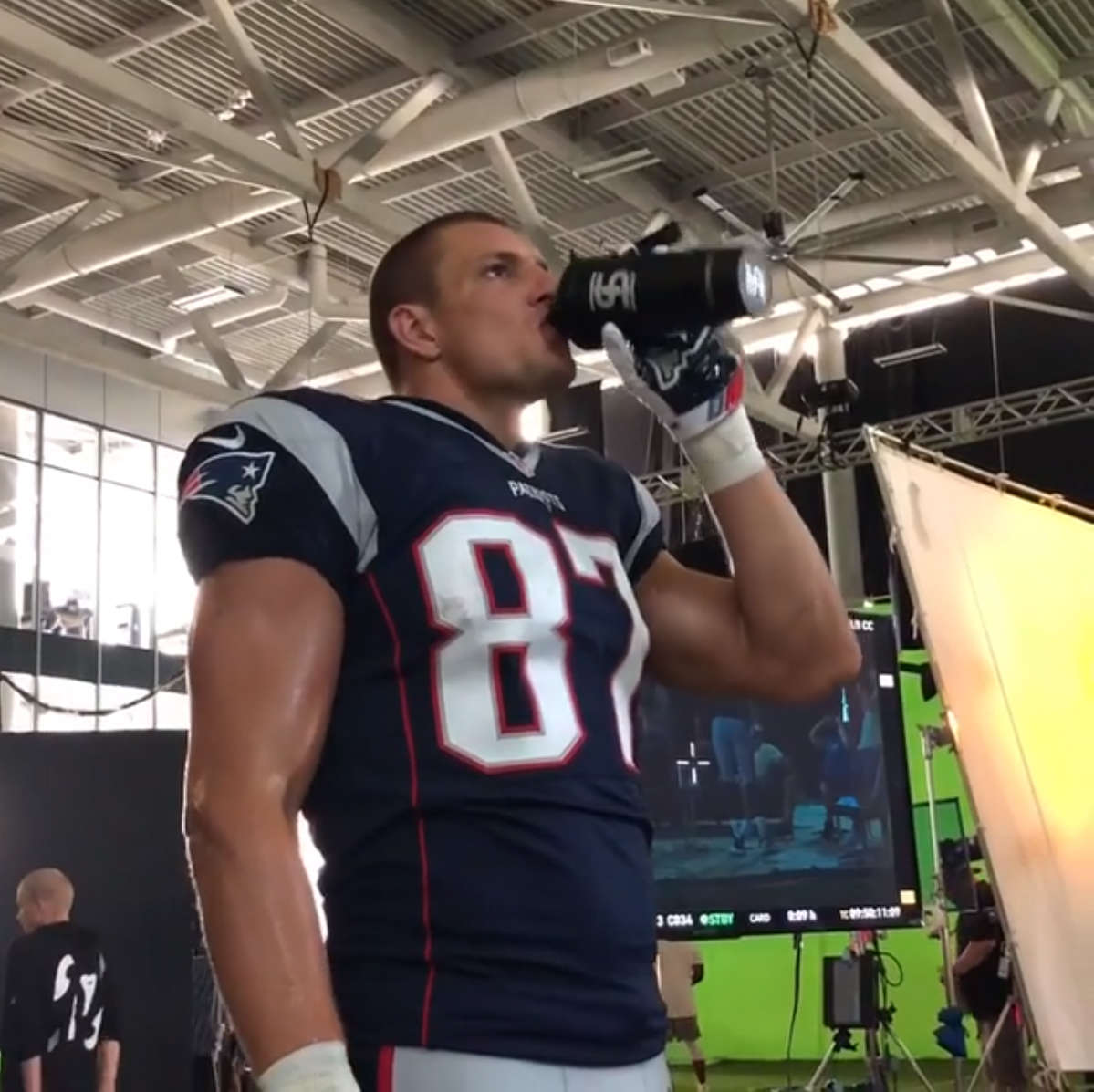 NFL Tight End, Rob Gronkowski "Gronk" is not only a user of Ice Shaker bottles but also the younger brother of Ice Shaker founder and CEO, Chris Gronkowski. Rob is a three-time Super Bowl champion (XLIX, LI, LIII), he is also a five-time Pro Bowl and four-time First Team All-Pro selection, and has been in the NFL Top 100 for seven consecutive years since 2012. He has been regarded as the best tight end of his generation, and is considered one of the greatest tight ends to ever play the game.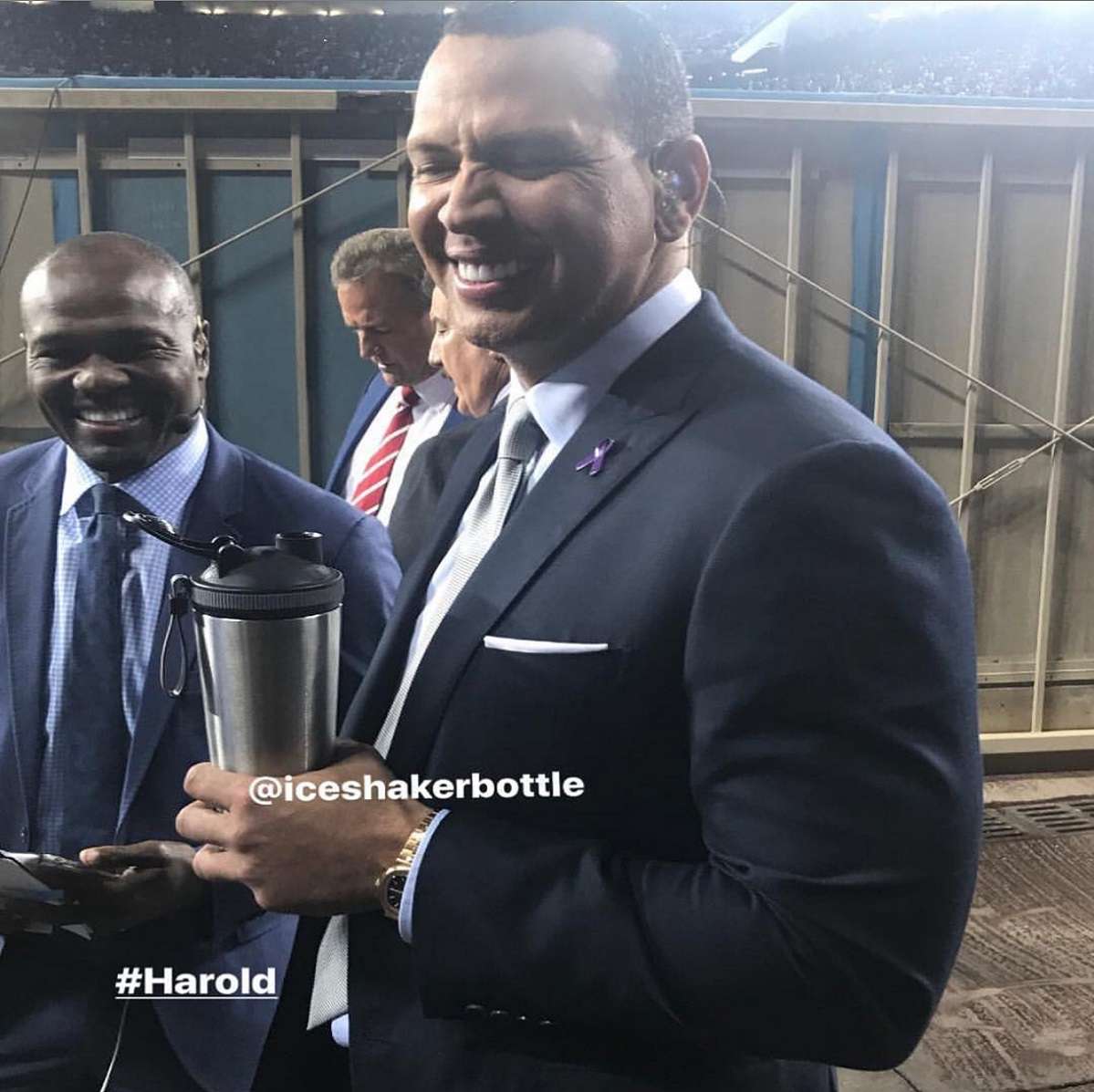 Alex saw the immense value in Ice Shaker and pounced on the opportunity to become a partner of the company when Ice Shaker went on ABC's Shark Tank in late 2017. Since that time, he has been an integral part of the staggering growth of Ice Shaker. He is also a regular user of the product as he can often times be seen in public with his Ice Shaker in hand. Rodriguez began his professional career as one of the sport's most highly touted prospects and is considered one of the greatest baseball players of all time. Career statistics include a .295 batting average, 696 home runs, over 2,000 runs batted in (RBI), over 2,000 runs scored, and over 3,000 hits. He is a 14-time All-Star and won three American League Most Valuable Player Awards, ten Silver Slugger Awards, and two Gold Glove Awards. Rodriguez is the career record holder for grand slams with 25.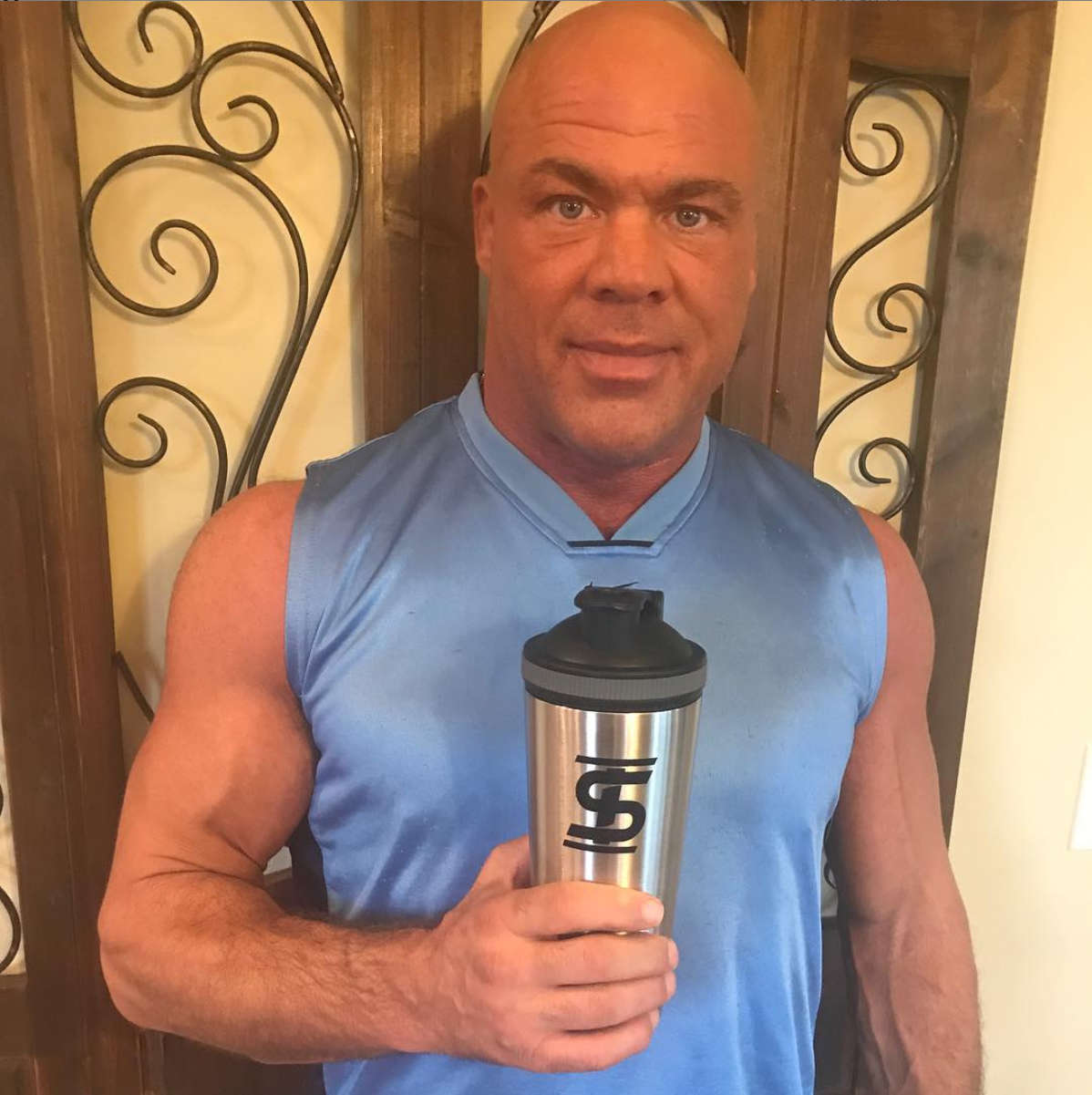 Kurt Angle is a professional wrestler, actor and former amateur wrestler currently signed to professional wrestling promotion WWE, where he appears on the Raw brand. Before his professional wrestling career, Kurt participated in the 1996 Summer Olympic Games where he won a gold medal in the heavyweight division for the USA. Kurt can be seen above enjoying his 26oz Stainless Steel Ice Shaker bottle.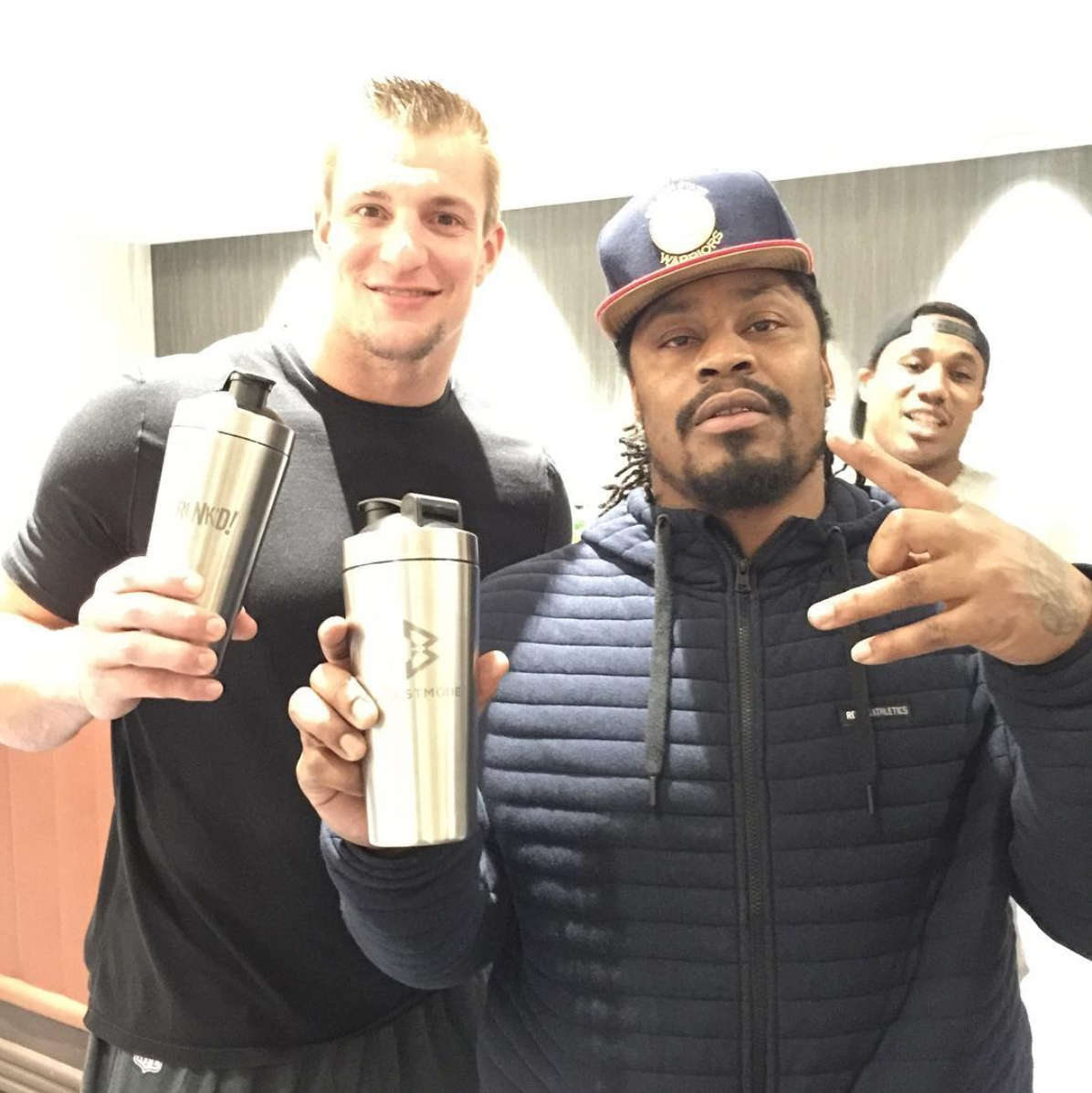 Marshawn Lynch AKA "Beast Mode"
Marshawn was one of the first major adopters of Ice Shaker as can be seen here holding a first generation Ice Shaker with his Beast Mode brand engraved onto it. Lynch is a running back for the Oakland Raiders. He was drafted by the Buffalo Bills in the first round of the 2007 NFL Draft after playing college football at the University of California at Berkeley, where he became the school's second all-time career rusher. As a member of the Seattle Seahawks, he won Super Bowl XLVIII against the Denver Broncos.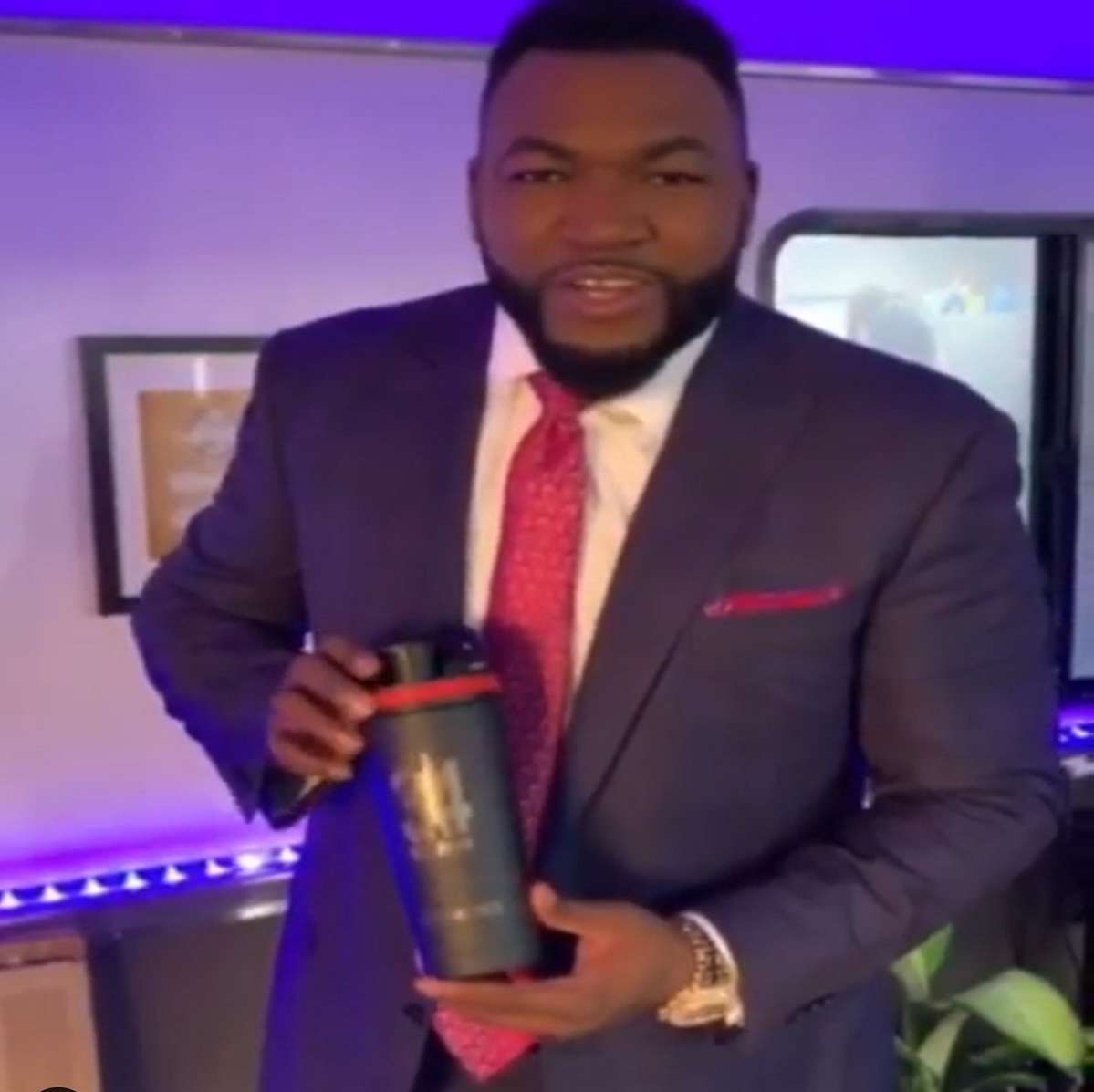 A former Major League Baseball designated hitter and first baseman who played 20 seasons, most of those with the Boston Red Sox. He also played for the Minnesota Twins. During his 14 seasons with the Red Sox, he was a ten-time All-Star, a three-time World Series champion, and a seven-time Silver Slugger winner. Ortiz also holds the Red Sox single-season record for home runs with 54, which he set during the 2006 season. You can see him here holding a custom "Big Papi" 26oz Ice Shaker bottle given to him by none other than Alex Rodriguez.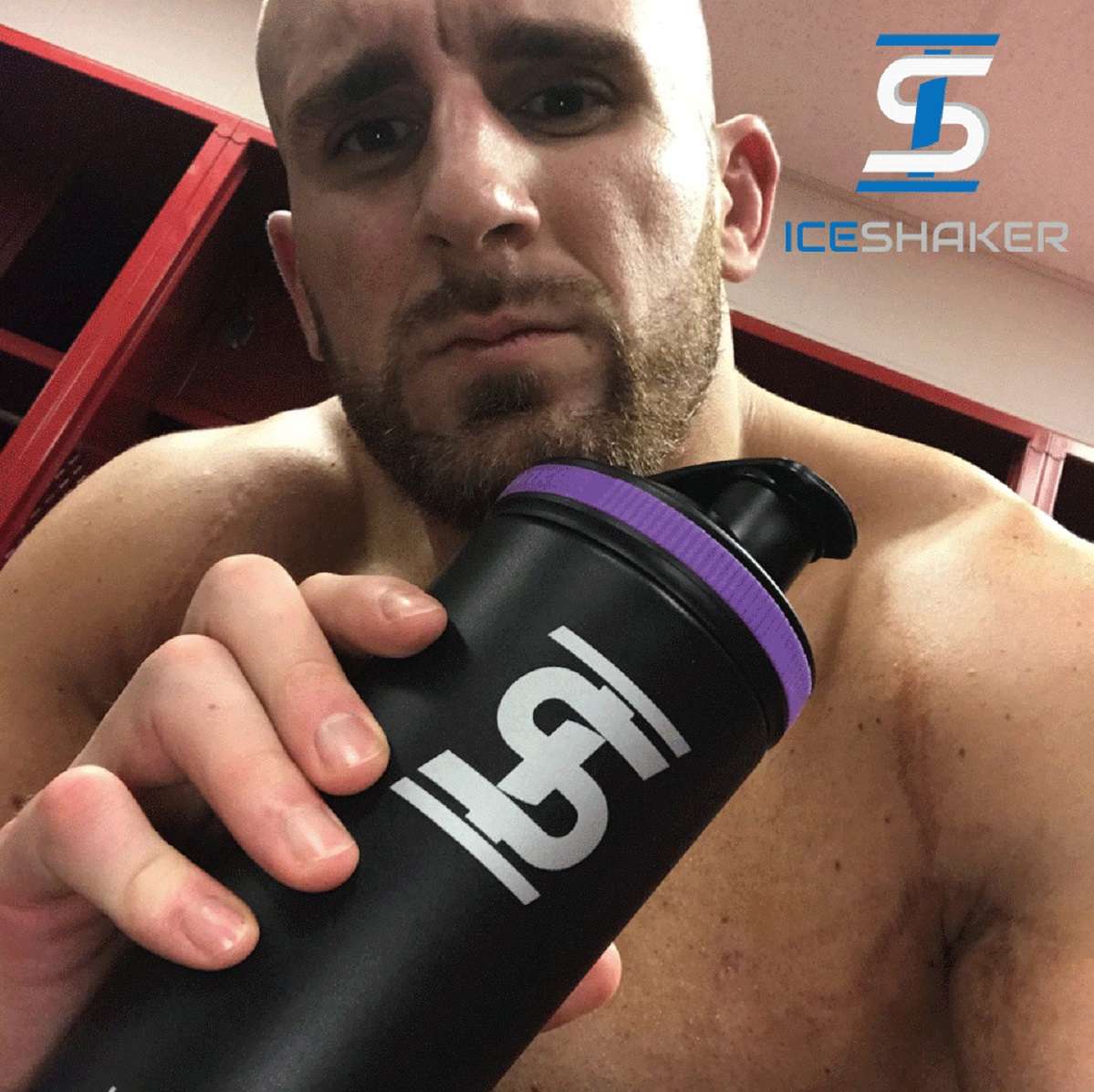 WWE Superstar Mojo Rawley can be seen here showing his support for Ice Shaker. A former NFL defensive end and standout football player for the University of Maryland, Mojo is rapidly moving up the ranks of the WWE and is known for his incredible promos and charismatic personality. He is also a close friend of the Gronkowski family and has been seen with the Gronks at numerous NFL games to support Rob.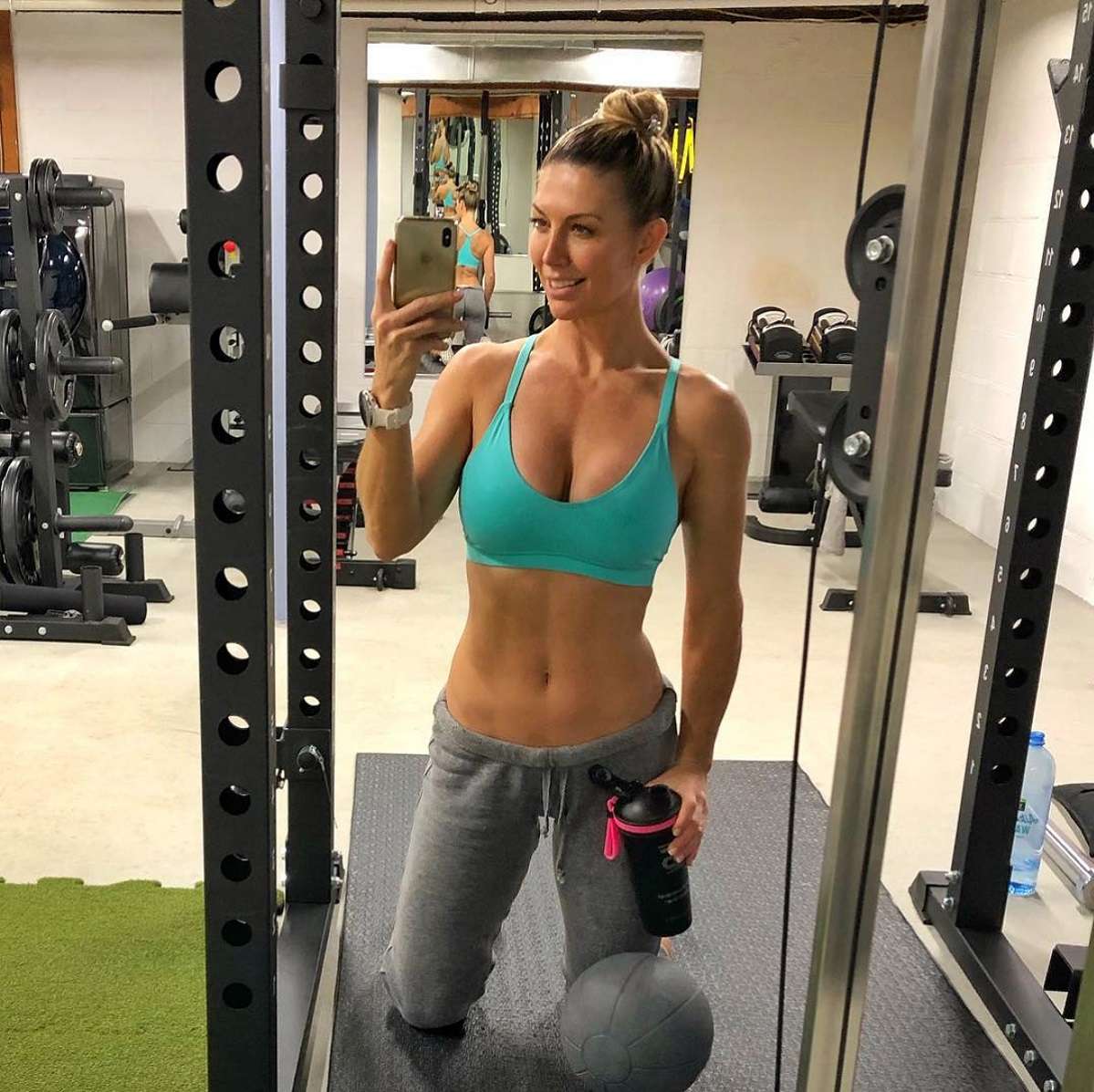 Callie Bundy is a fitness model, television personality, and wellness influencer. Callie, an ace model who has worked with multiple fitness magazines and agencies also presents a variety of television shows. Her videos on different athletic sports mostly football has been featured in several sports programs including ESPN. Callie is also a sponsored athlete of Six Star Pro Nutrition along with NFL Superstar, Rob Gronkowski. She regularly posts videos and pictures of her going through workouts and giving fitness tips with her reliable Ice Shaker in hand.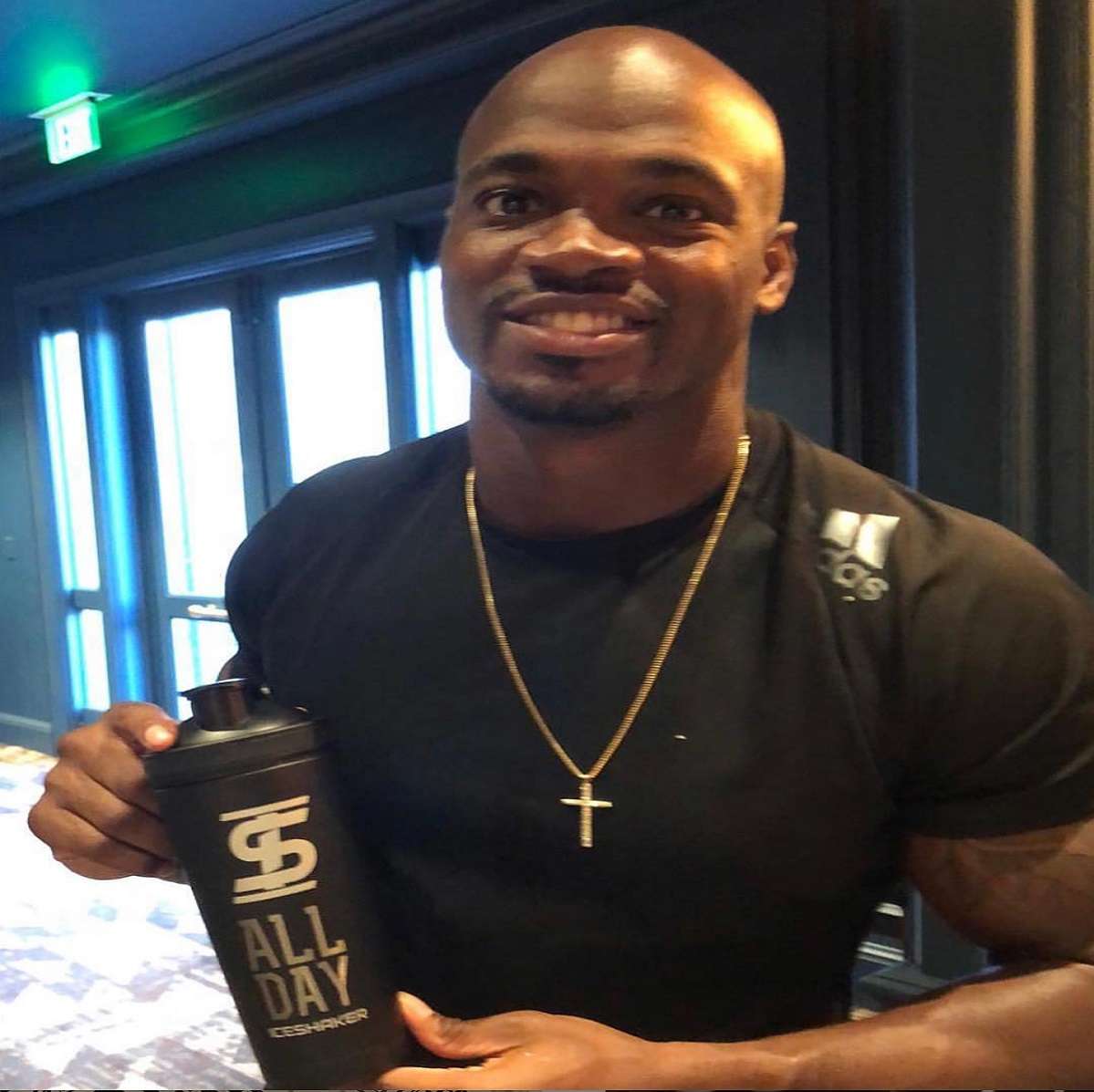 Adrian is a running back for the Washington Redskins. He played college football at Oklahoma and was drafted by the Minnesota Vikings seventh overall in the 2007 NFL Draft. Peterson is known for his immense strength and powerful running style. Over the course of his career, Peterson has continually broken NFL rushing records and in 2015 at age thirty became the oldest player to ever be selected to first team All Pro. Adrian has been known to keep his custom "All Day" Ice Shaker on hand in the locker room and during workout sessions.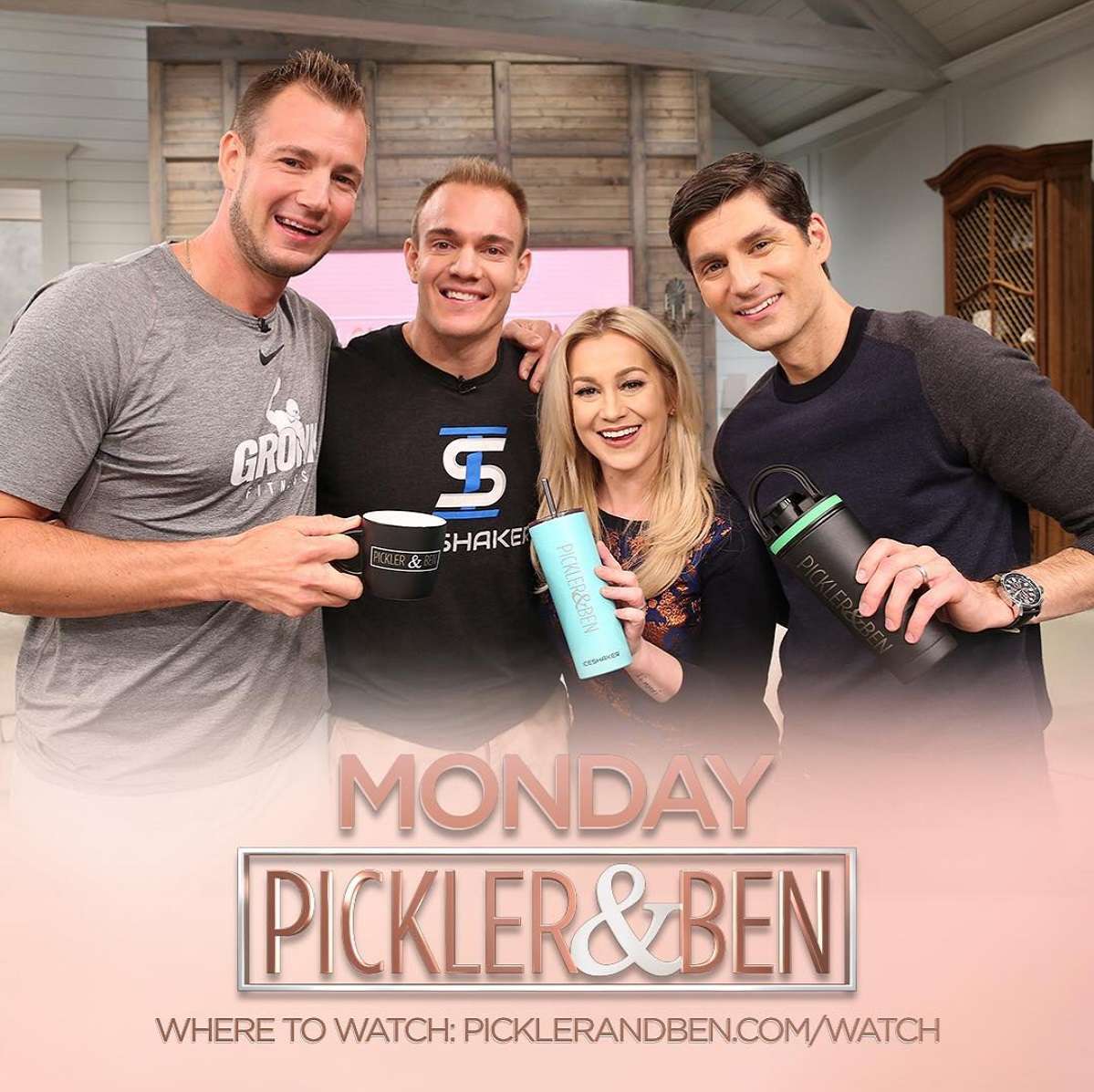 Kellie Pickler & Ben Aaron
First introduced to Ice Shaker when Chris and brother Gordie Gronkowski were brought onto their nationally televised show, Pickler & Ben. If you saw the episode, you can tell how much fun was had on the show. Since the airing, Kellie and Ben have both been avid users of the Ice Shaker products gifted to them by Chris. Kellie is a country music recording artist with a certified Gold record. She was also declared the winner of season 16 of show, Dancing With The Stars. Ben is a New York City based media personality and has done works with WNBC and LXTV.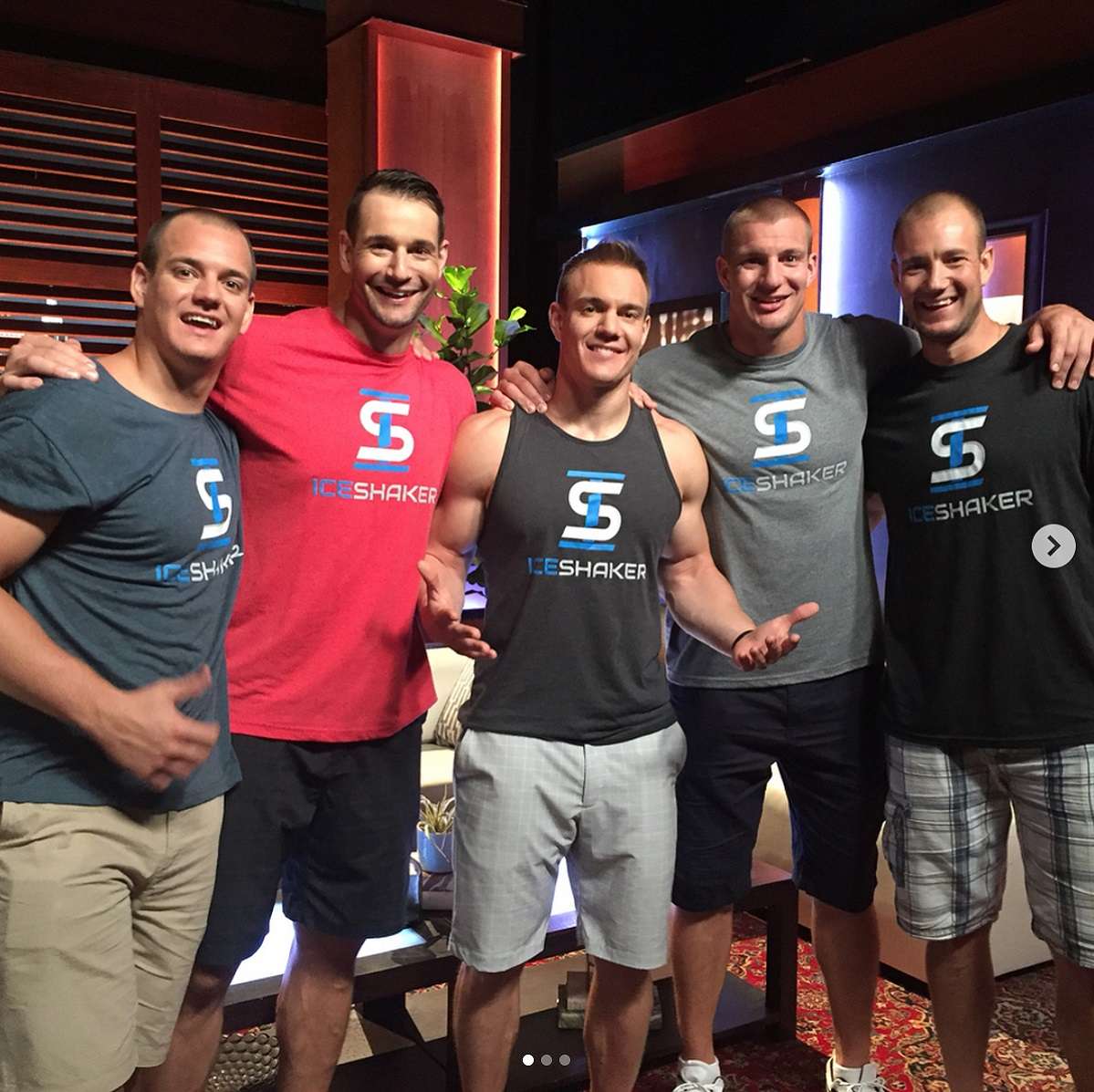 Of course our list wouldn't be complete without the mention of the Gronk brothers. All religious users of their brother Chris' invention. Oldest brother Gordie is a former professional baseball player in the Los Angeles Angels organization. Dan is a former NFL Tight End who spent four seasons in the NFL. Ice Shaker founder and CEO Chris also spent four years in the NFL as Fullback for the Cowboys, Broncos, and Colts. The youngest brother, Glenn was a standout fullback in college and played one season with the New England Patriots.