Interested in carrying Ice Shaker products in your store? Or, perhaps you are looking for the perfect corporate gift. We've got you covered with your choice of two easy ways to place your wholesale orders.
Note* This section only applies to NON-CUSTOM wholesale orders. Please scroll down to the next section to see how to place co-branded/custom wholesale orders with us.
Option 1- Contact Us Directly
Own your own store?! If you would like to directly place a wholesale order with us, Please visit
Wholesale.IceShaker.com
to sign up for a wholesale account. An account manager will respond with our wholesale pricing sheet and guide you through the process from there.
**Minimum order's are $150
Option 2- Buy Through Faire
Wholesale shopping made easy. If your store is already signed up on Faire.com then you know what we're talking about. Not on Faire.com? Sign up by hitting the button below. Buying wholesale through Faire.com will give you Net 60 day terms, FREE SHIPPING and $100 off your purchase.
*Must have verifiable store-front(online or brick & mortar)
**Net 60 day term for brick & mortar stores only
***Orders through Faire.com must be minimum value of $250
Co-Branding for your company
Ice Shaker offers in-house engraving and wholesale pricing for company orders. Let us put your brand on our bottles and/or tumblers and make the impression your unique company deserves. With lightning fast turnaround times and premium laser engraving, let your brand stand out on a product that draws interest and will be utilized everywhere. See how working with Ice Shaker can benefit your employees, clients, and your company below.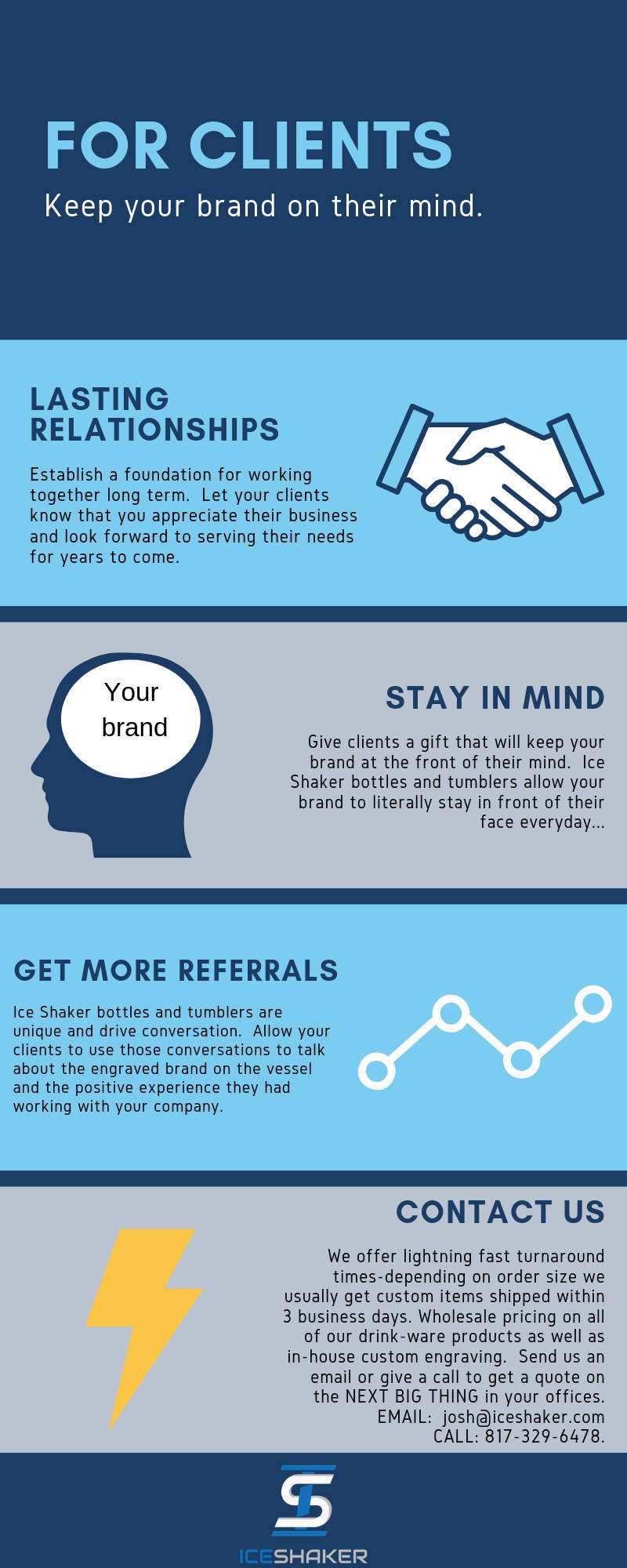 Take a look at a few of the brands we have worked with