Limited Edition! STILL HERE Brady/Gronk Bottles!
The Spike City Collection

You asked for it, we delivered.
Your favorite player and part owner of your favorite drink-ware company. We have created a LIMITED EDITION signature bottle to celebrate his outstanding career on the field. Each of our signature edition bottles and tumblers is adorned with a specially commissioned, Gronk engraving BUT, they will only be available for a limited time so get yours now!
Explore more of The Gronk Shop below!
⬆ Gronk Joins The Steel Squad ⬆
Remember when the Gronkowski brothers invaded ABC's "Shark Tank"? It wasn't the brothers competing this time, it was the sharks.

The "Shark Tank" investors, including guest judge, Alex Rodriguez, all clamored for a piece of Ice Shaker, which sells insulated bottles that will hold ice for over 30 hours and are made of a kitchen grade stainless steel that does not absorb odor like a typical plastic shaker bottle.

Chris Gronkowski came on the show seeking $100,000 for 10 percent stake in his company Ice Shaker. He first had the idea for the business when he noticed that his cabinet full of plastic shaker bottles had problems: they leaked, they were not insulated and they started to smell bad from use. So, he created his insulated kitchen grade stainless steel version that would fix all these issues. In its first six months, Ice Shaker sold about $80,000 worth of shakers.

For Gronkowski, "Shark Tank" was about finding a business partner instead of just a loan. With offers from all 5 sharks on the table, Gronkowski was able to negotiate down an offer from Mark Cuban and Alex Rodriguez, landing on a deal for $150,000 for a 15 percent stake, valuing the company at the original $1 million Gronkowski wanted.

After retiring from football, Rob Gronkowski quickly turned his focus to health & fitness and saw an opportunity with Ice Shaker to help others live that same life style. He quickly invested by purchasing the stock that Alex Rodriguez acquired as a guest shark on ABC's Shark Tank.
"Ice Shaker isn't just a water bottle, it's all about living a happy, active & healthy life style and that is why I bought into the company"
- Gronk
So which bottle is Gronk's favorite? It all depends what he is up to!
When it's time to grind and get a workout in, catch some passes or crush some stadium stairs, Gronk's go to bottle is the 26oz. Easy to handle and travel with, but still big enough to get the job done, the 26oz bottle can do it all. From keeping your drink cold for up to 30 hours, breaking up powders and fruit infusing your drink, the 26oz has got you covered.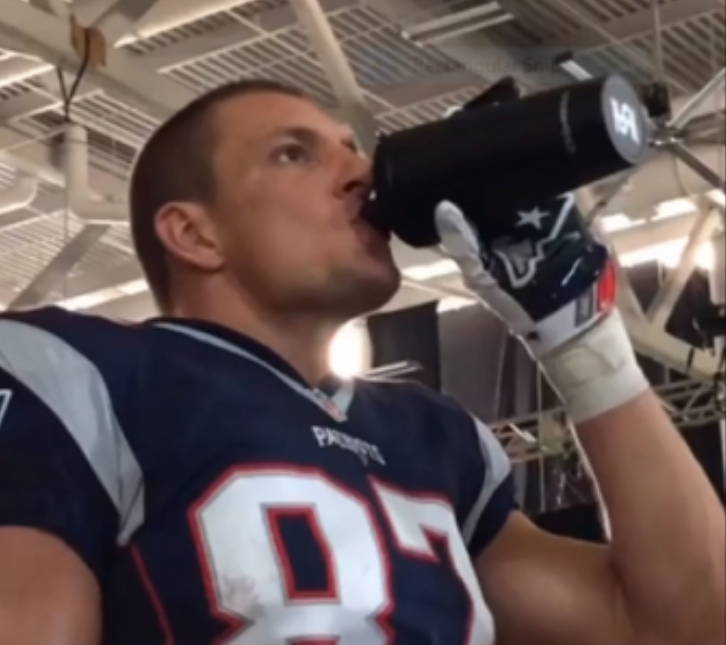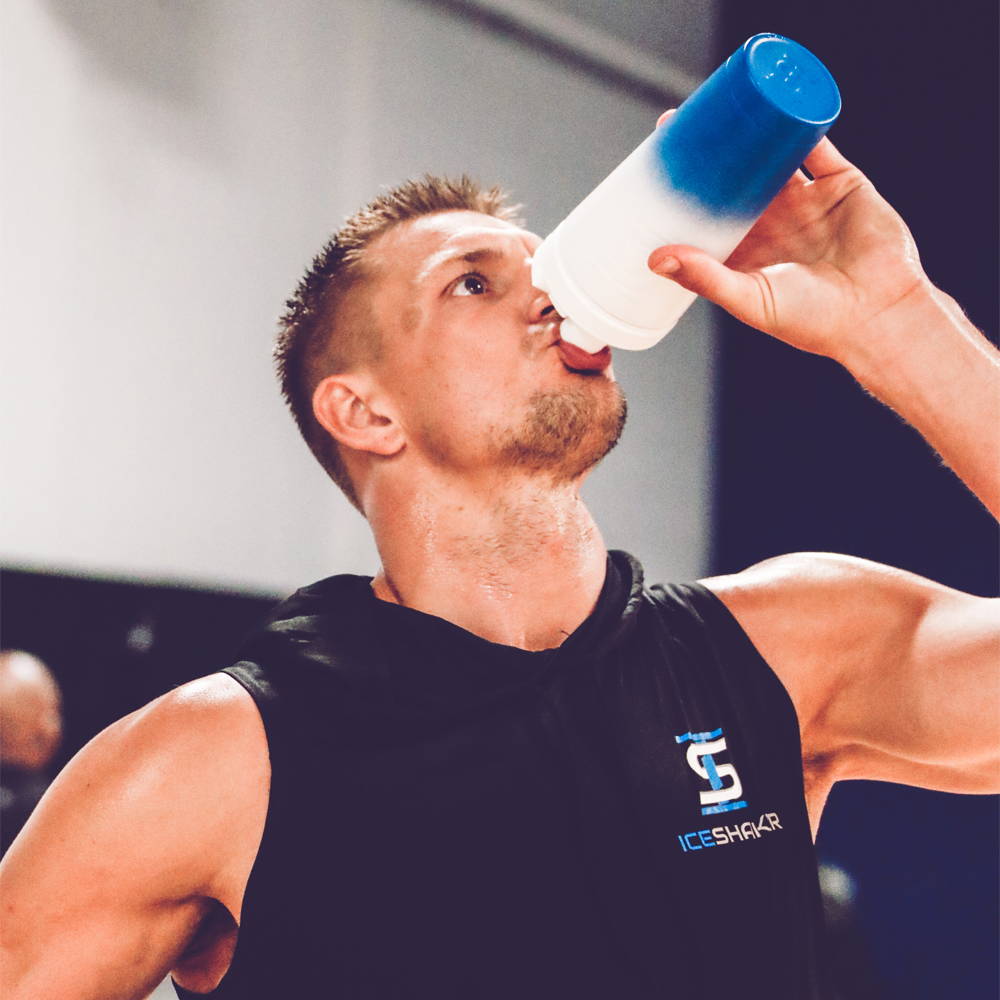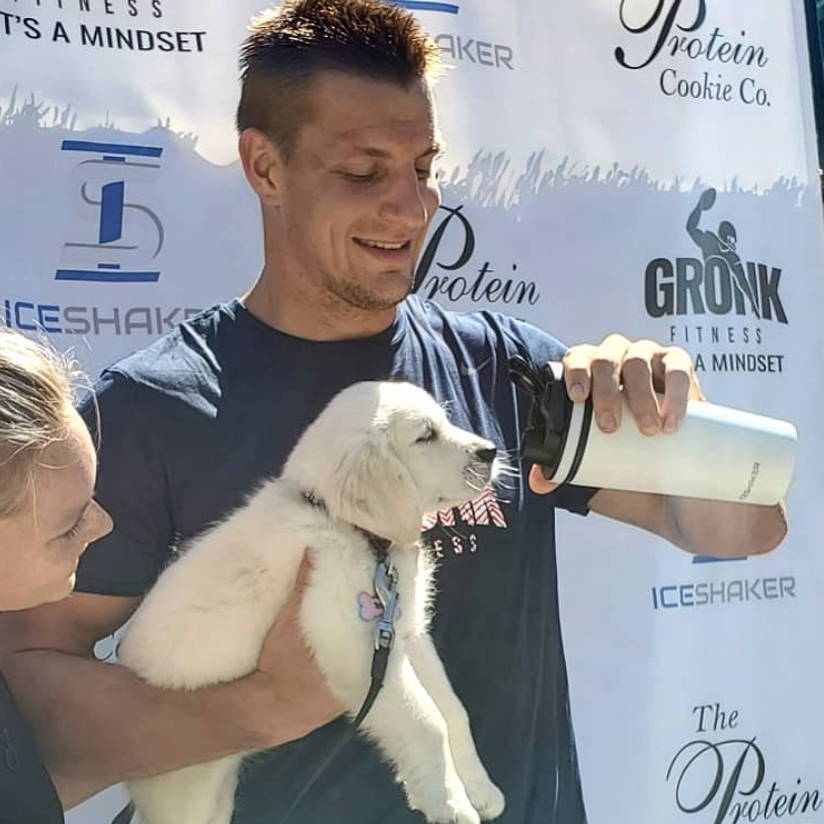 When it's time to party, Gronk has been known to break out the big boy, the 36oz Ice Shaker. We still aren't sure if he likes to fill it extra high with water to stay hydrated while he breaks out some impressive dance moves for hours, or if he's hiding 36oz of his favorite adult beverage in this beast of a bottle.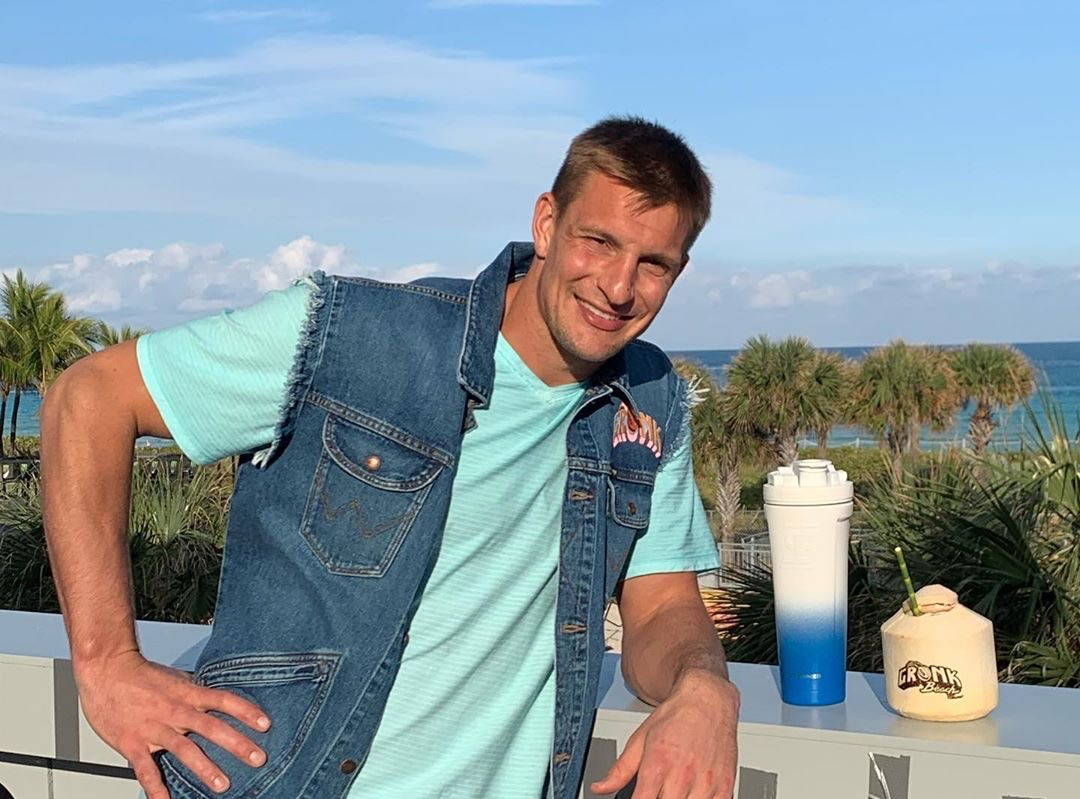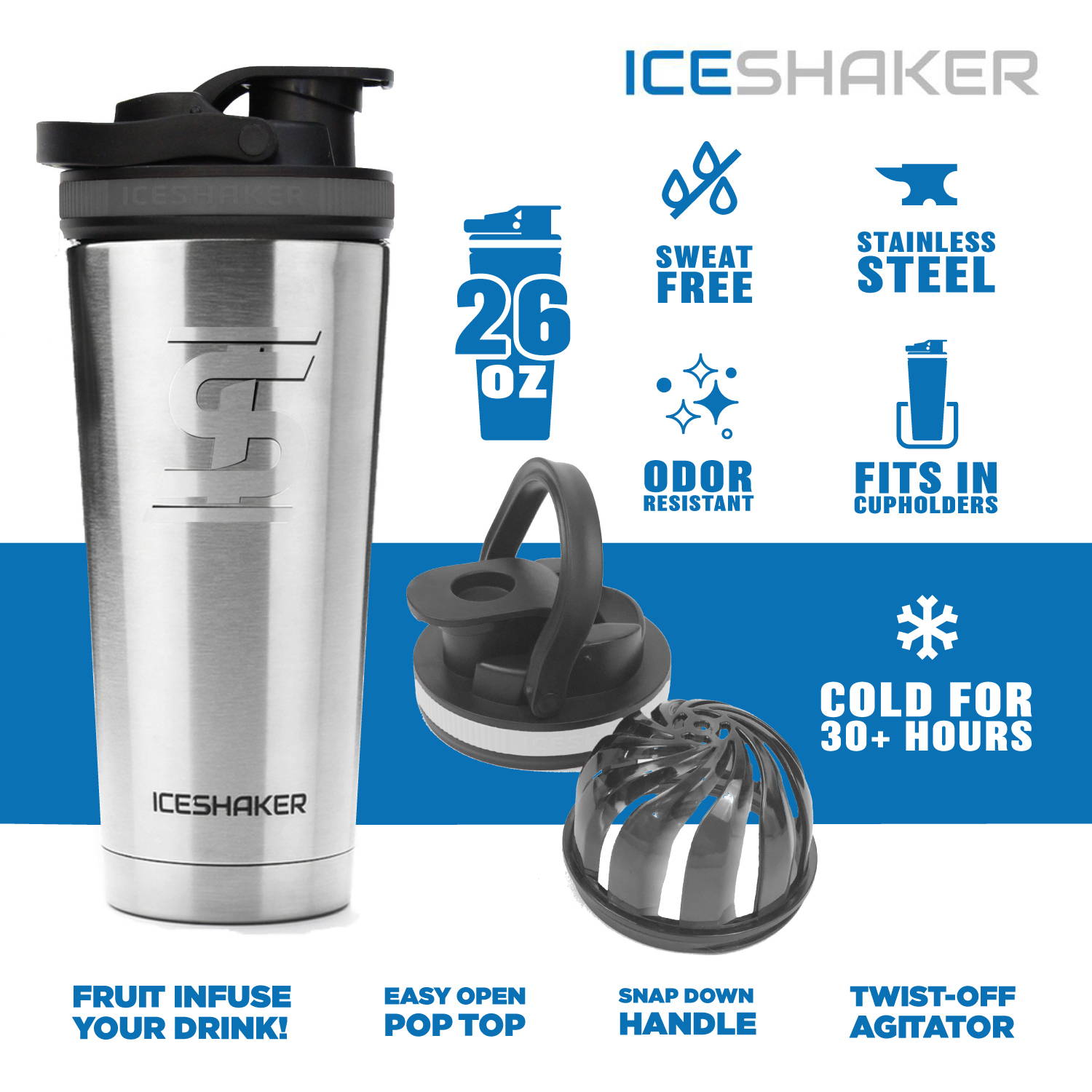 Putting Ice Shaker to the Test
The 30 Hour Test:
When filled with ice and left on the counter with the top off, the ice shaker still had ice in it well after 30 hours. This was over six times longer than the plastic bottle we tested. The plastic bottle of similar size ended up leaving a pool of condensation all over the counter after all the ice melted in less than 5 hours.
The Ice Shaker still had ice in it after 24 hours in a steaming hot car on a 96 degree day!