Download the Summer Shape Up Program
Welcome to the Ice Shaker x TB12 Summer Shape Program.
Summer is a time for sunshine, beaches, and fun outdoor activities. What better way to enjoy the season than feeling confident and energized in your own skin?
We at Ice Shaker and TB12 are excited to present to you the 4-Week Summer Shape-Up, a comprehensive program designed to help you feel your best during the warmer months.
This program is not just any training guide; it's a holistic approach to reaching your fitness goals. We have incorporated not only workouts that target your entire body but also nutritional and supplement advice to help fuel your progress.

So, let's get started on this journey together and make this summer one to remember!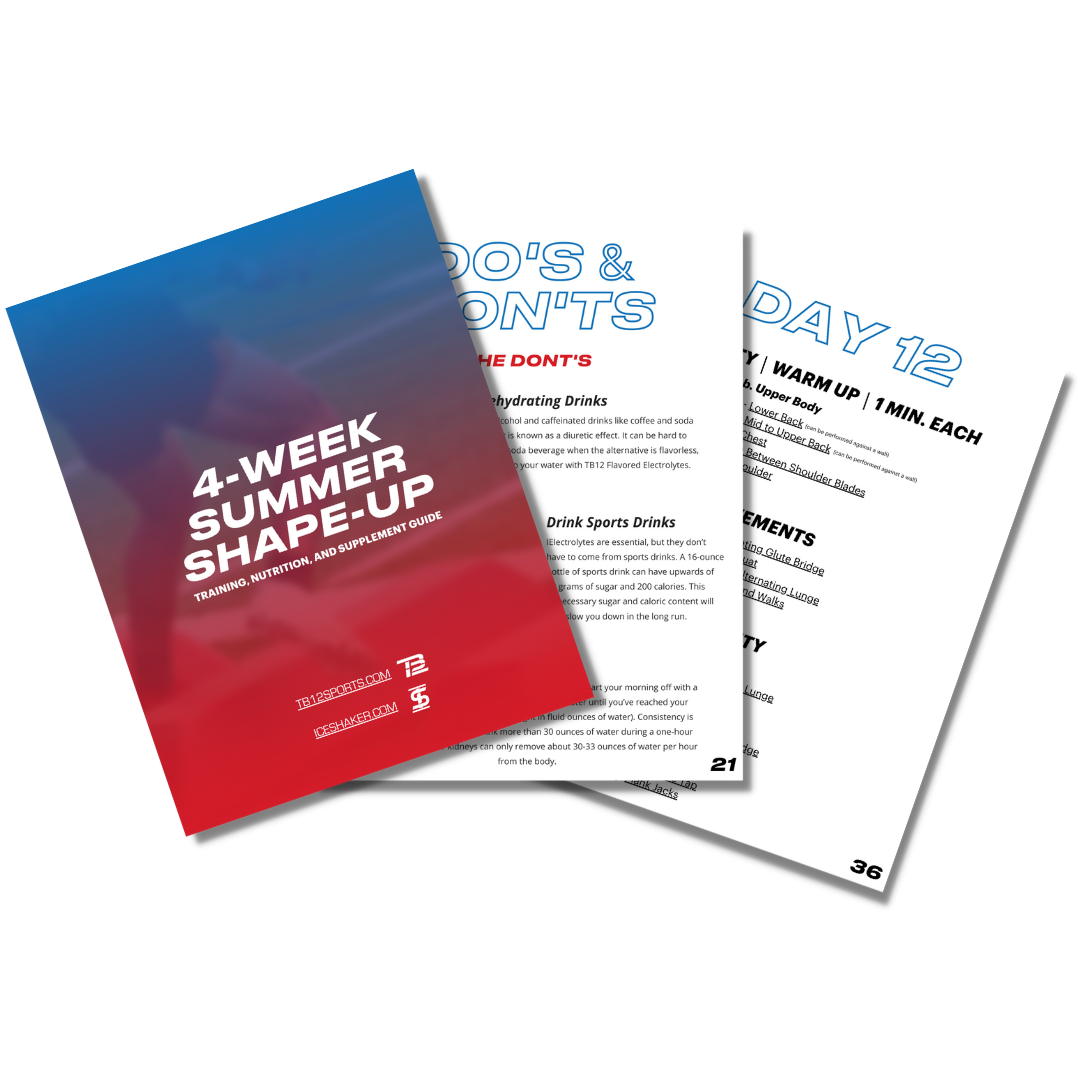 - Workout programming

- Nutrition and hydration guides
- Supplementation guide