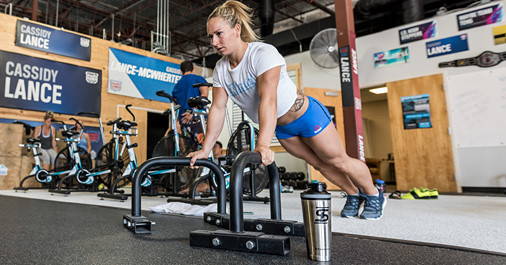 No one deserves to drink warm
shakes out of smelly plastic bottles.
Ice Shaker's kitchen grade insulated stainless steel bottle won't absorb odors like a plastic bottle and will keep your drink ice cold for up to 30 hours.
If you're a CrossFitter, you need this bottle. Period.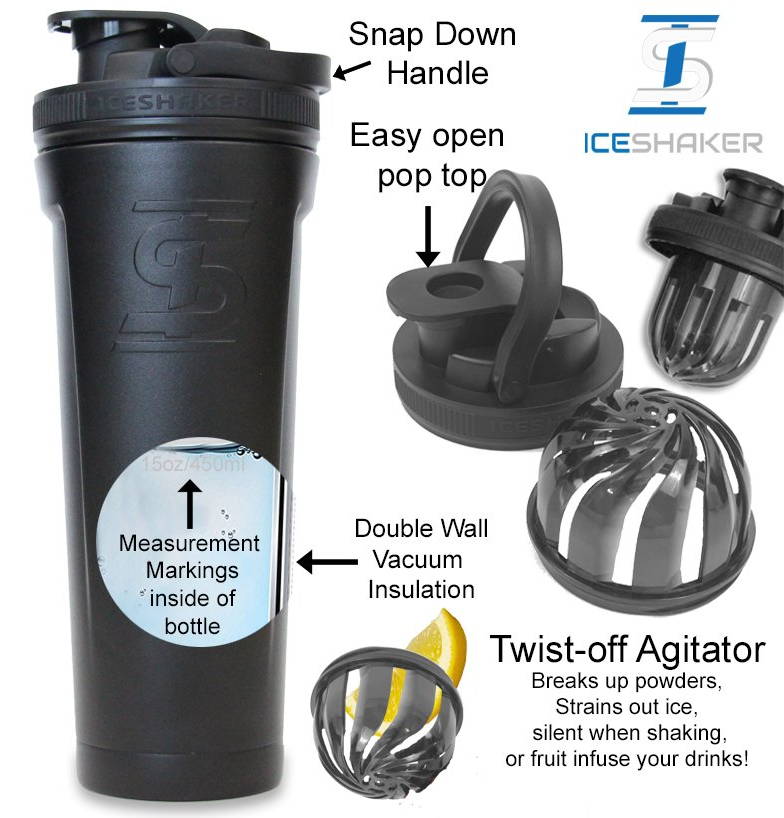 Choose your bottle wisely:
This Ice Shaker is for beginner crossfitter that only needs 16oz and might not finish the WOD.
The 26oz Ice Shaker
The 26oz Ice Shaker is idea for every crossfitter. Use it for your pre-workout mixes, fill it with water during your WOD, and mix up a protein shake after your workout. With the easy open pop-top and the carrying handle, this will be your new favorite bottle that you start bringing everywhere you go.
The 36oz Ice Shaker
The 36oz is made for the crossfitters that are ready to dominate. The 36oz will keep your drinks ice cold for 40+ hours making sure you don't run low on liquid while you destroy the WOD, The Murph, The Karen and every workout thrown your way. Plus it still fits into all standard size cup holders.
Once you get an Ice Shaker, There is no going back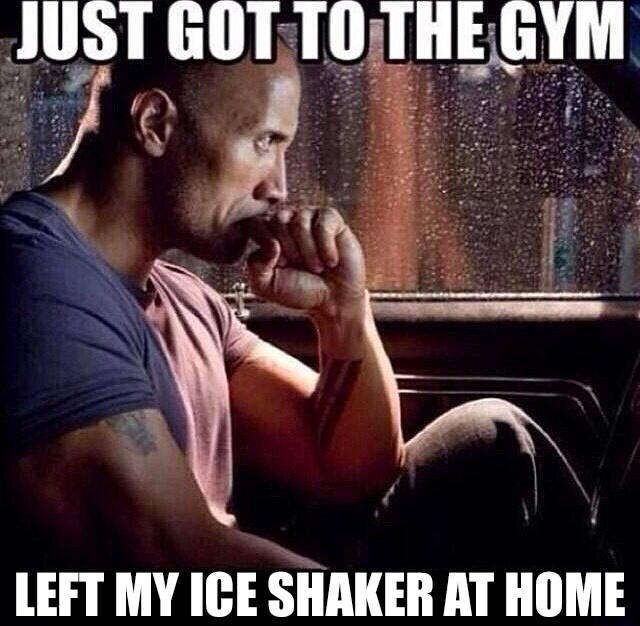 Customize your Ice Shaker
Our bottles are laser engraved creating a permanent engraving that won't chip or fade. Personalize with names, nicknames, or your favorite sayings. Looking to have your logo on our bottles? Just shoot us an email at info@iceshaker.com and we will send back proofs.