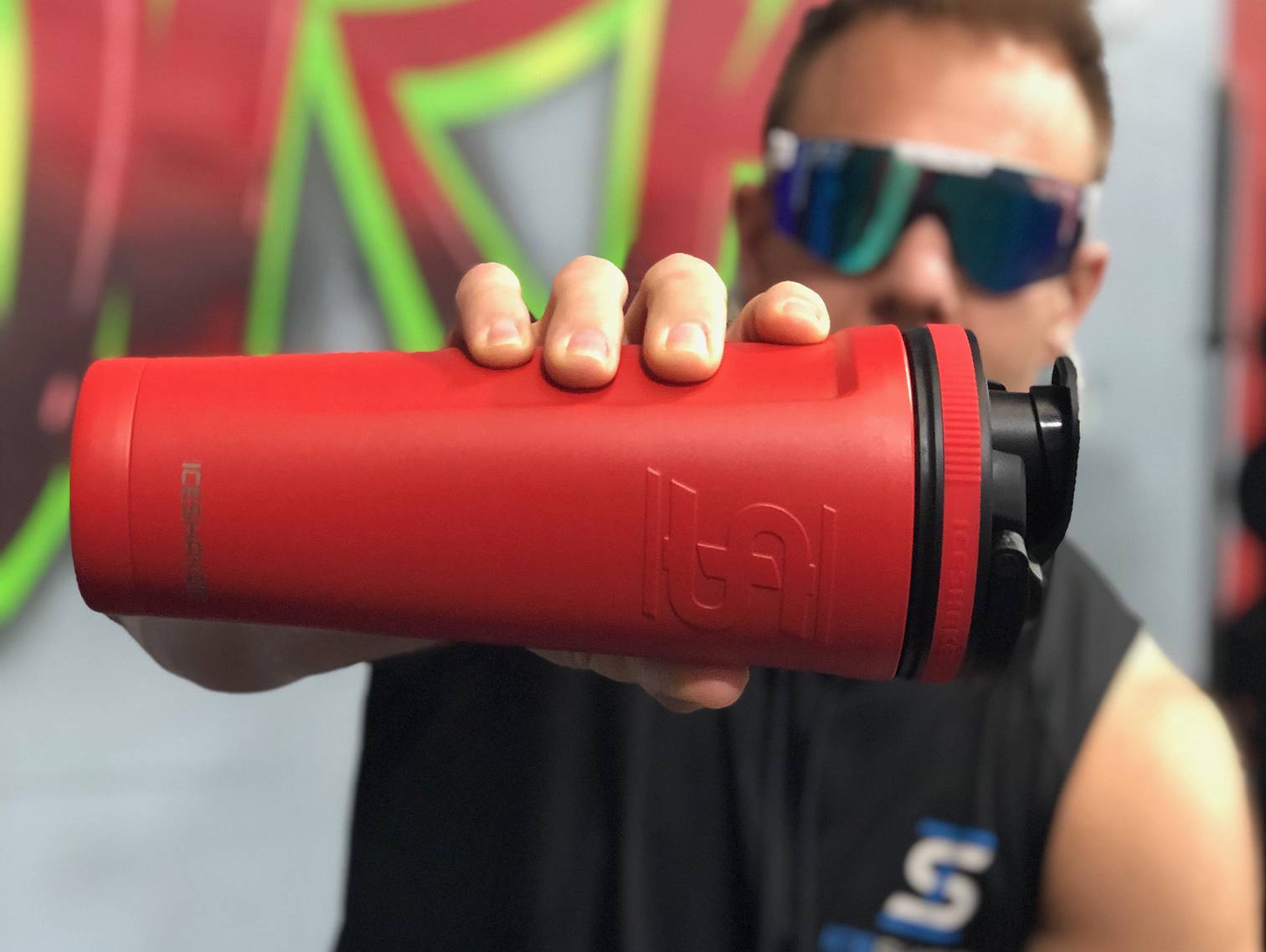 Never drinks warm shakes out of a smelly plastic bottle again.
Ice Shaker's kitchen grade insulated stainless steel bottle won't absorb odors like a plastic bottle and will keep your drink ice cold for up to 30 hours.
If you're serious about the gym, you need this bottle. Period.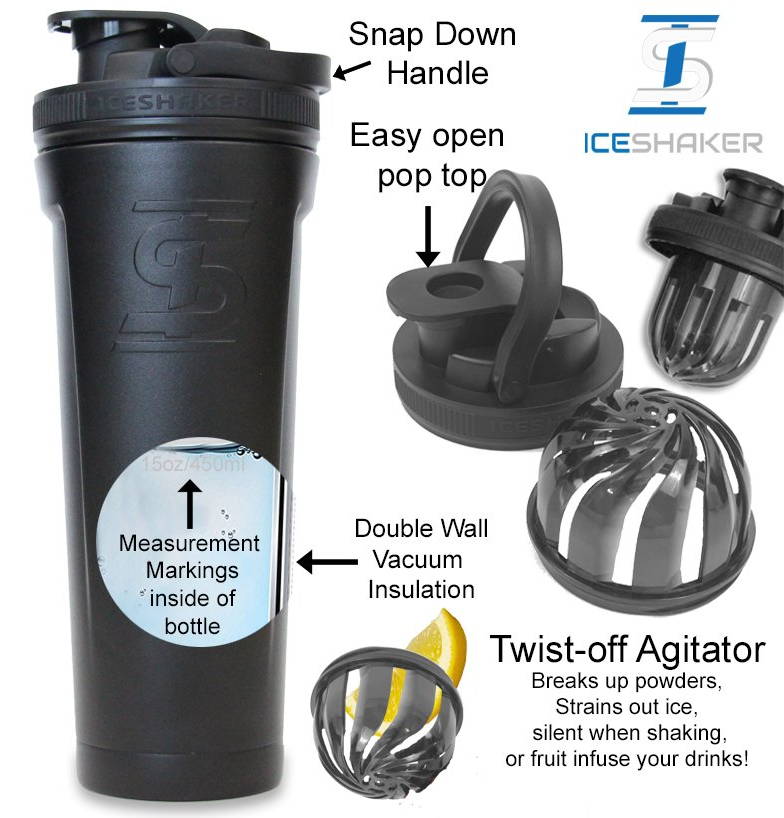 Choose your gym bottle wisely:
Perfect for mixing pre-workout or BCAA's or keeping your drink ice cold. This bottle is easy to carry and still fits into a cup holder. If you like massive pumps and massive protein shakes then this bottle is NOT for you, go for a larger bottle.
The 26oz Ice Shaker
The 26oz Ice Shaker is idea for every gym goer. Use it for your pre-workout mixes, fill it with water during your lift, and mix up a protein shake after your workout. With the easy open pop-top and the carrying handle, this will be your new favorite bottle that you start bringing everywhere you go.
Liquid error: product form must be given a product
The Beast Ice Shaker
The 36oz beast is made for the champs. Keeping your drinks ice cold for 40+ hours and making sure you don't run low on liquid while you dominate at the gym. It's ideal for massive double serving protein shakes and those that are trying to drink a gallon of water of day (just fill this bottle up four times to get your gallon and some extra). Of course, it still fits into a standard size cup holder.
Bottom Line, Once you start using an Ice Shaker bottle there is no going back.