The Travis Manion Foundation answers the call by uniting and strengthening communities by training, developing, and highlighting the role models that lead them. TMF develops programs, training opportunities, and events designed to empower veterans and families of the fallen, and then inspire them to pass on their values to the next generation and the community at large.
Ice Shaker® is now a proud partner of Travis Manion Foundation, producing the Limited-Edition Travis Manion 26oz. Shaker Bottle. AT checkout, be sure to select the When you order a Travis Manion 26oz Shaker Bottle, you're helping Travis Manion Foundation continue their commitment to Answer the Call.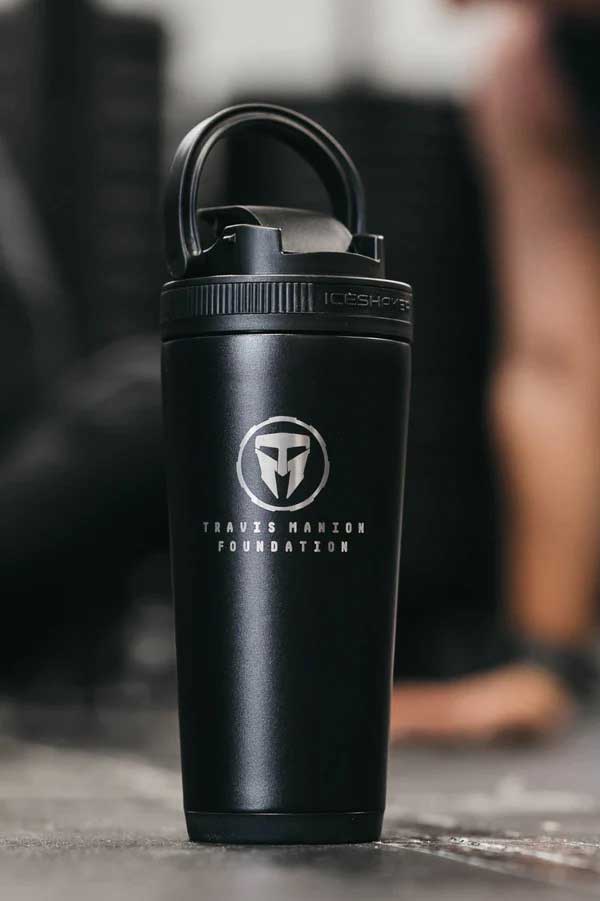 26oz Shaker Features:
Patented Noise-Free Agitator twists onto bottom of lid to ensure a perfectly blended drink every time.
Made from kitchen-grade stainless steel that will not absorb odors with use.
100%, Leak-Poof Lid features a pop top drink spout and has a convenient carry handle built into the lid to securely locks in place when not in use.
Internal 5oz, 10oz, 15oz, and 20oz. measurement lines makes it easy to add the perfect amount of protein powder or other liquid to mix up any beverage and also helps you keep track of your water intake.
Double wall vacuum insulted to prevent condensation from building up on the outside of the bottle.
Keeps ice-cold drinks cold for 30+ hours!
When you click on the Shop Now button below, you will be redirected to the Travis Manion Foundation website to complete your purchase.
Shop Now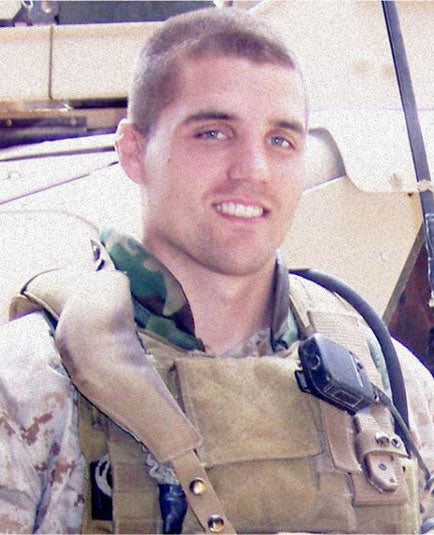 The Man Whose Life Inspires Others
TRAVIS MANION, 1980 - 2007
On April 29, 2007, experienced Iraq war veteran from the 1st Recon Battalion, 1stLt Travis Manion, and his fellow Marines were ambushed while searching a suspected insurgent house in the Al Anbar province of Iraq. As he led the counterattack against the enemy forces, Travis was fatally wounded by an enemy sniper while aiding and drawing fire away from his wounded teammates. His courageous acts allowed every member of his patrol to survive.
For his actions, Travis was awarded the Silver Star and Bronze Star with Valor. His legacy continues to grow through the work of TMF, inspiring people to make an impact by serving others.
To learn more about Travis Manion Foundation, visit travismanion.org