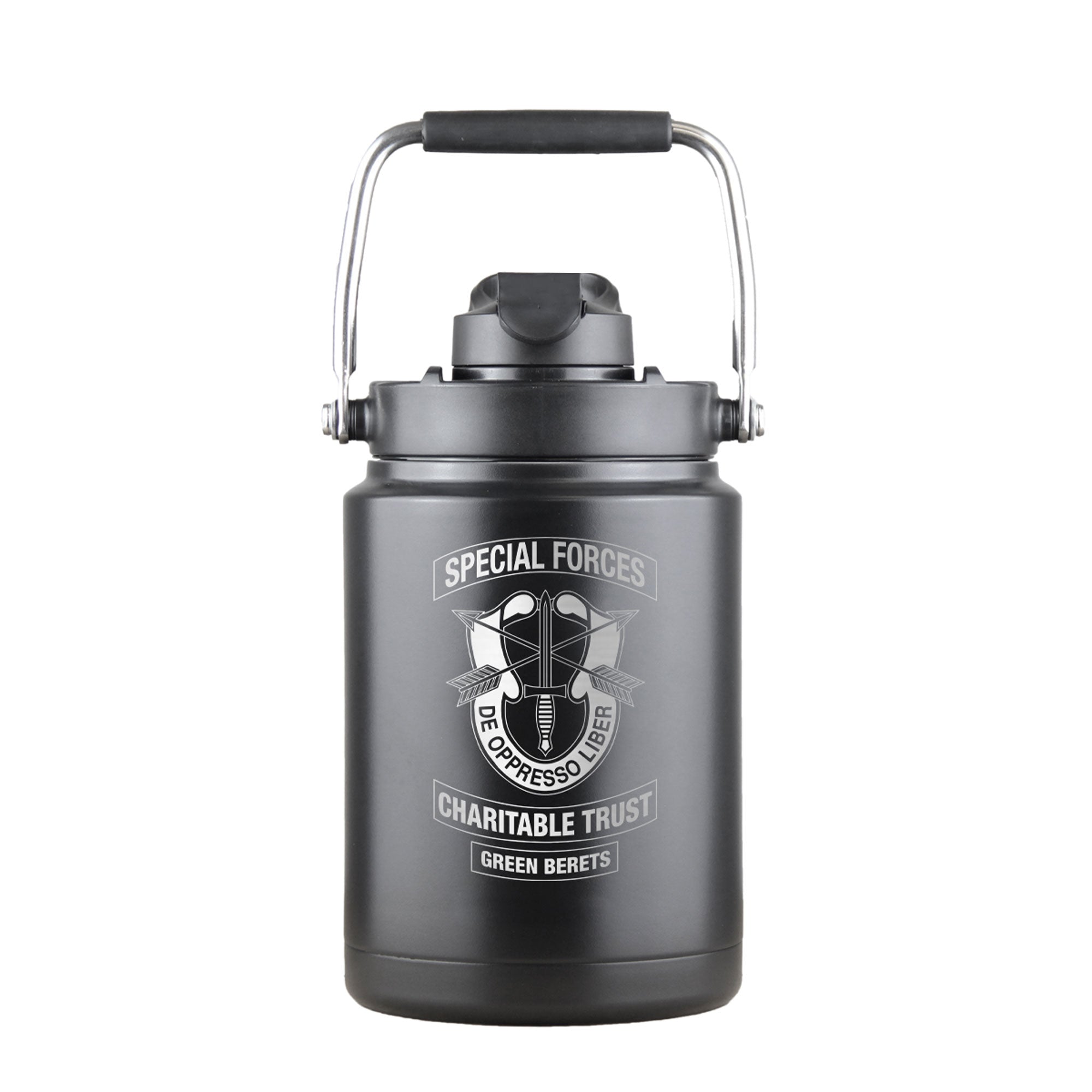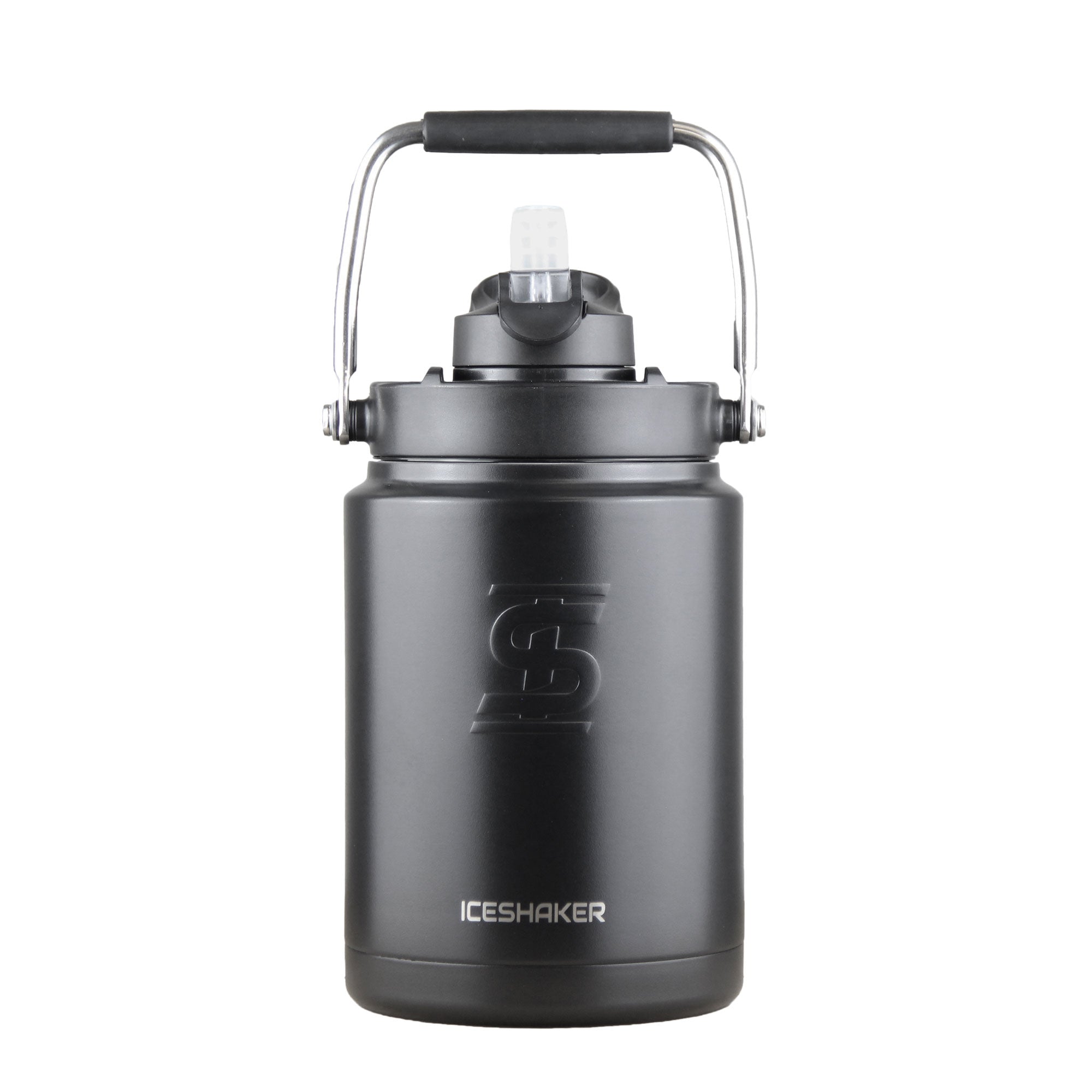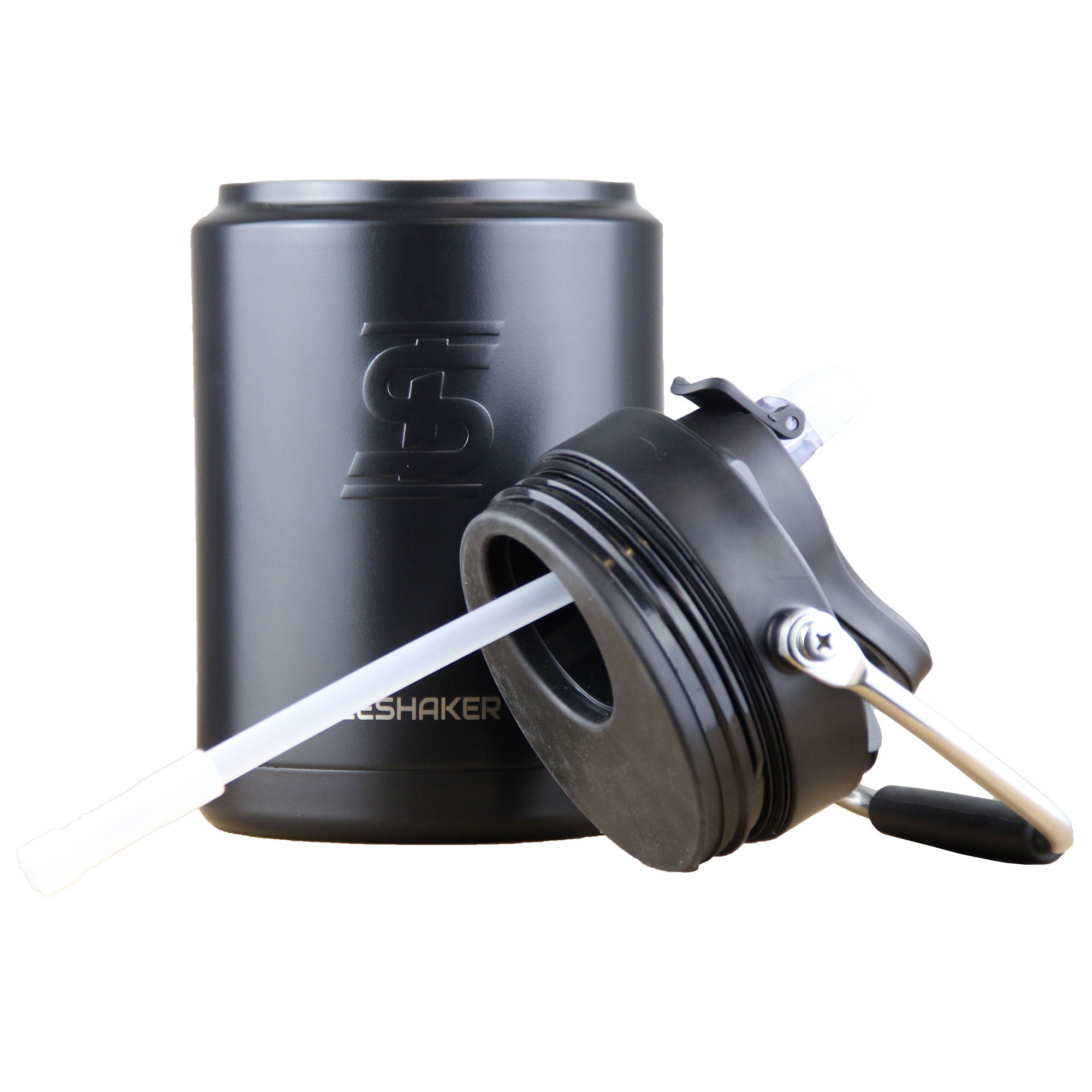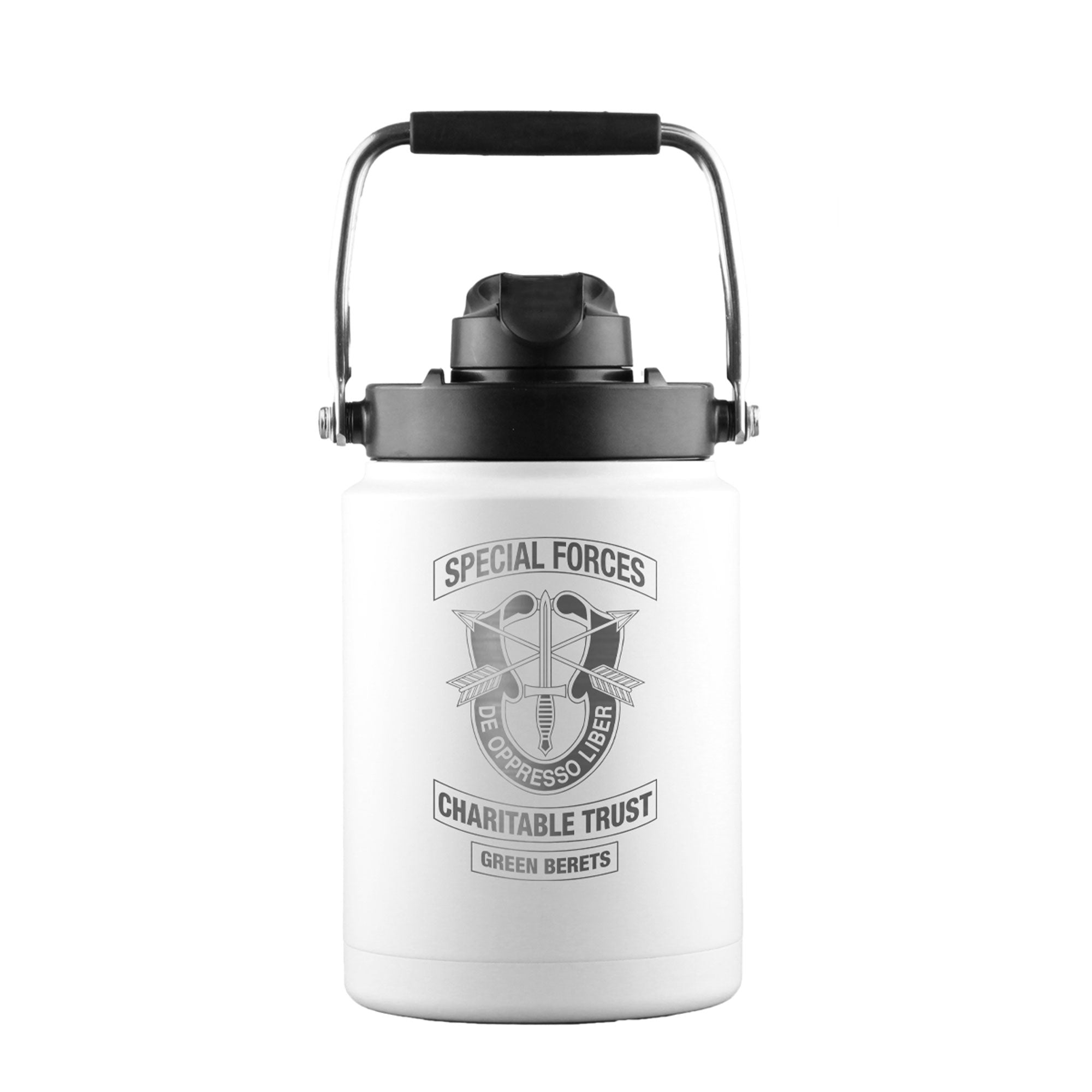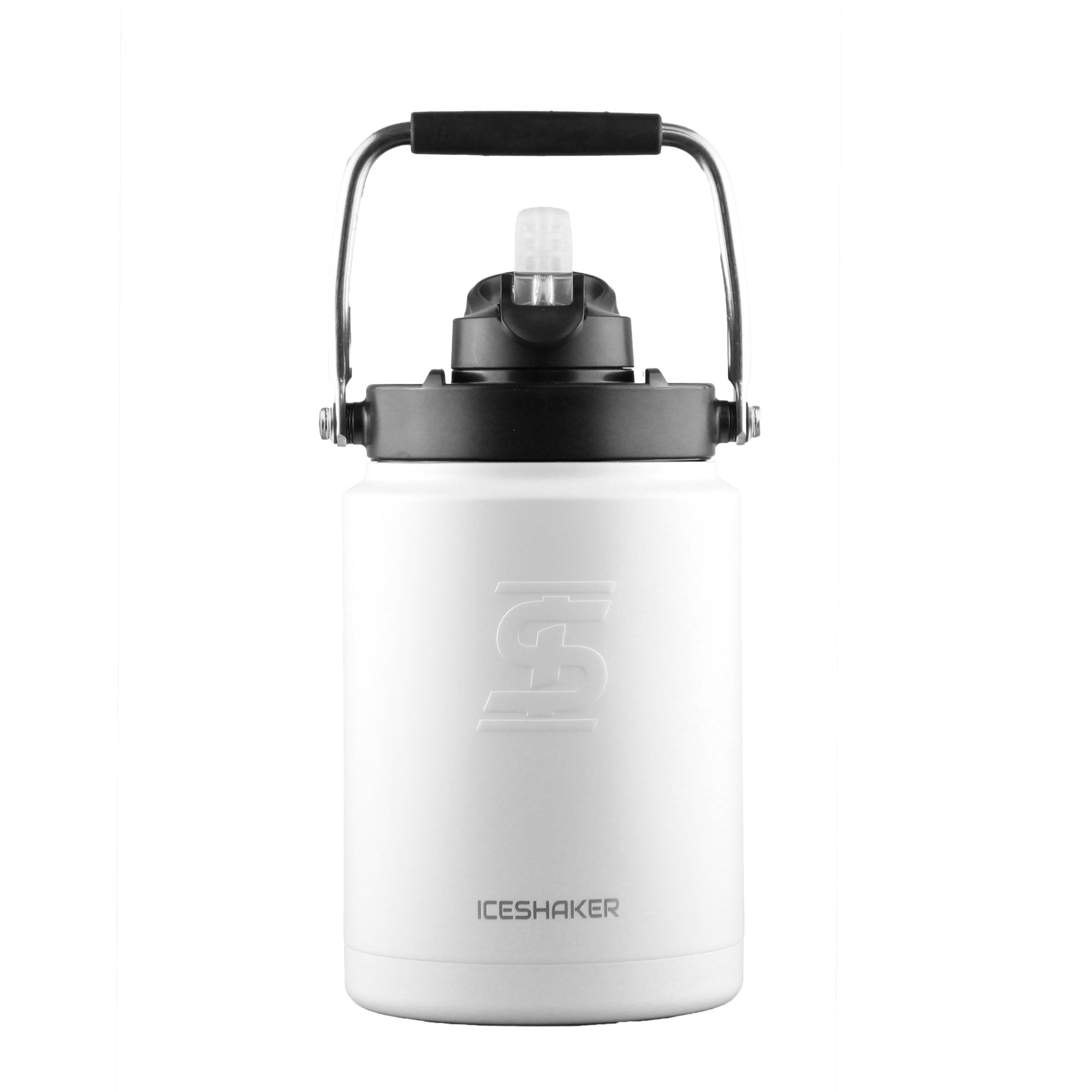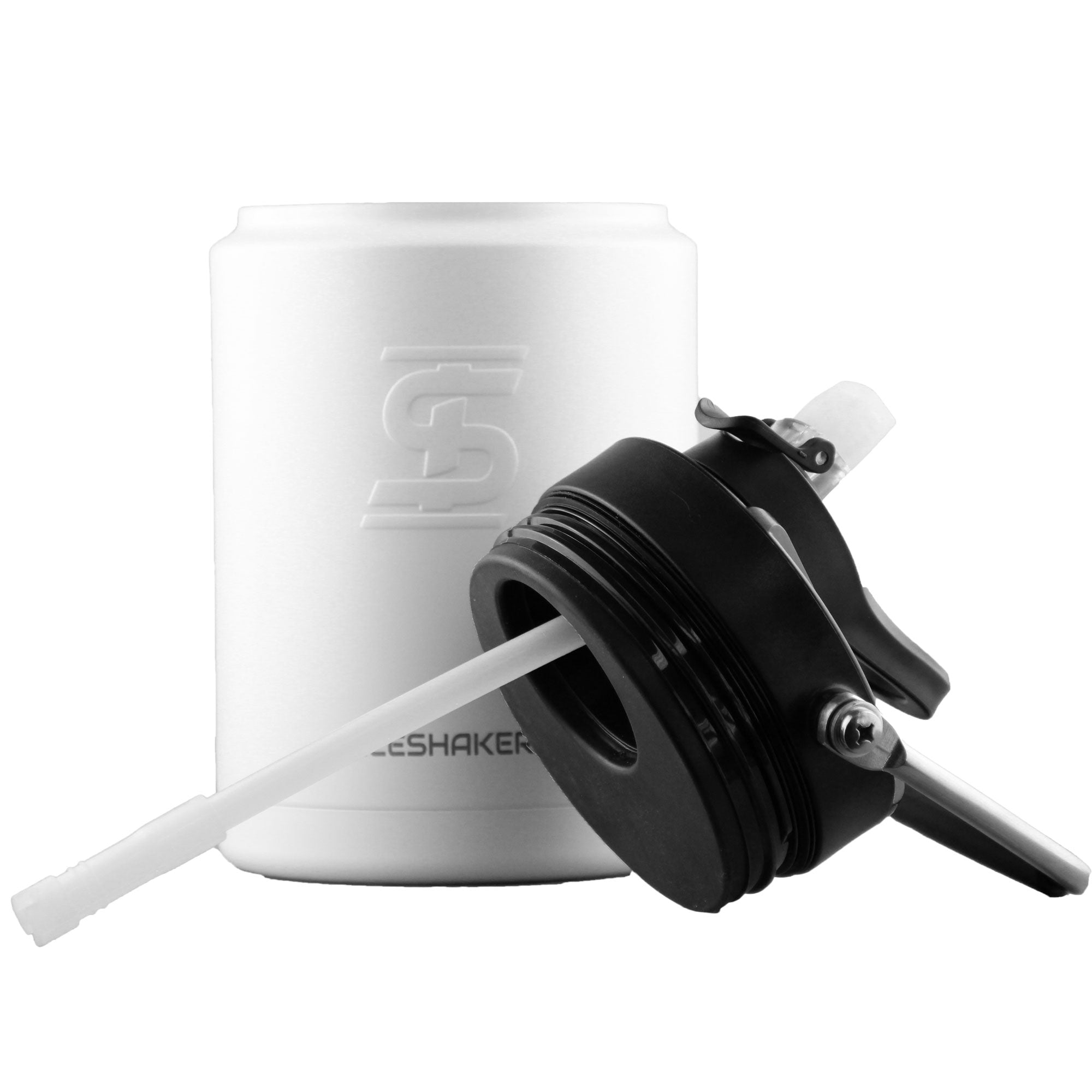 Special Forces Charitable Trust Black Half Gallon Jug
The Special Forces Charitable Trust is now a proud partner of Ice Shaker. When you order a Special Forces Charitable Trust Half Gallon Jug, we'll donate 40% of the proceeds directly to Special Forces Charitable Trust so that they can continue their important mission.
Show your support for Special Forces Charitable Trust and take your hydration up a notch with Ice Shaker's® Half Gallon Jug! Constructed from premium, kitchen-grade stainless steel, the Half Gallon stainless steel bottle will not absorb odors, will not leave behind a metallic taste (unlike most metal jugs and bottles), and is double wall vacuum insulated to keep your drinks cold for 60+ hours and prevent condensation from building up on the outside of the jug. The unique multi-purpose lid lets you sip water through the integrated flip-up Sport Straw or chug/pour your water by twisting off the Sport Straw Lid. For easy sipping, the Half Gallon Jug comes with our Sport Straw that regulates the flow of liquid so you're only taking in as much liquid as YOU want. For easy carrying, the Half Gallon Jug comes with a durable and sturdy handle so that you can take your Ice Shaker Half Gallon Jug anywhere you go! Stay hydrated and keep your water ice cold all day with an Ice Shaker Half Gallon Jug.

PRODUCT FEATURES: 
Special Forces Charitable Trust logo engraved on back of jug
Keeps drinks cold for 60+ hours (3rd party tested)
Multi-purpose lid lets your sip, chug, or pour
Kitchen-grade stainless steel will not absorb odors
Removable lid unit makes it easy to clean and fill
Sturdy metal handle for easy carrying
100% leak proof and BPA Free lid
Holds up to 64oz. of fluid
Sweat proof
Metal base
---
Register to receive a notification when this item comes back in stock.